Panic-buying appears to be spreading at least as fast as the global outbreak of Covid-19.
As international media reported panic-buying spreading from Asia into Europe in the wake of the novel coronavirus, at the weekend social media was rife with examples of the same in Dunedin — and the main target was, as elsewhere, rolls of toilet paper.
The Otago Daily Times yesterday visited several Dunedin supermarkets and there was evidence of the stores being under a strain to keep up with booming demand.
Toilet paper packs and hand sanitiser were the most evident targets of the increased demand. But painkillers, crisps, soft drinks, women's hygiene products, meat, bread and sundry other items were all apparently in demand to differing degrees around the city.
WellSouth chief executive Andrew Swanson-Dobbs said, personally, he was not panicking and he believed there was "no need to" either.
"Maybe people are taking the messages quite seriously that if they were asked to self-isolate for two weeks, do they have the necessary supplies? And so, that has resulted in people looking in their pantry and looking in their house and going, I am not ready — I am going to be ready," he said.
"I understand it, but I am surprised.
"I think the messages are to do what we all should: wash our hands, collect our cough, look after ourselves and stay healthy."
Prof Jamin Halberstadt, of the University of Otago psychology department, said he was not an expert in panic-buying, but suggested a lack of information could be driving the behaviour, "when people just do what everyone else is doing".
It was important to have respected sources of information "that people can trust".
One driver of conformity, he said, was when it was unclear what the right thing to do was.
"People just naturally look to other people to model what the correct behaviour is," he said.
"People don't really know how contagious it is, or how likely it is to spread, or what the next week will bring, or anything.
"Even if you're not worried about running out of toilet paper, you might think if everybody else is buying up all the toilet paper, maybe you should go get some."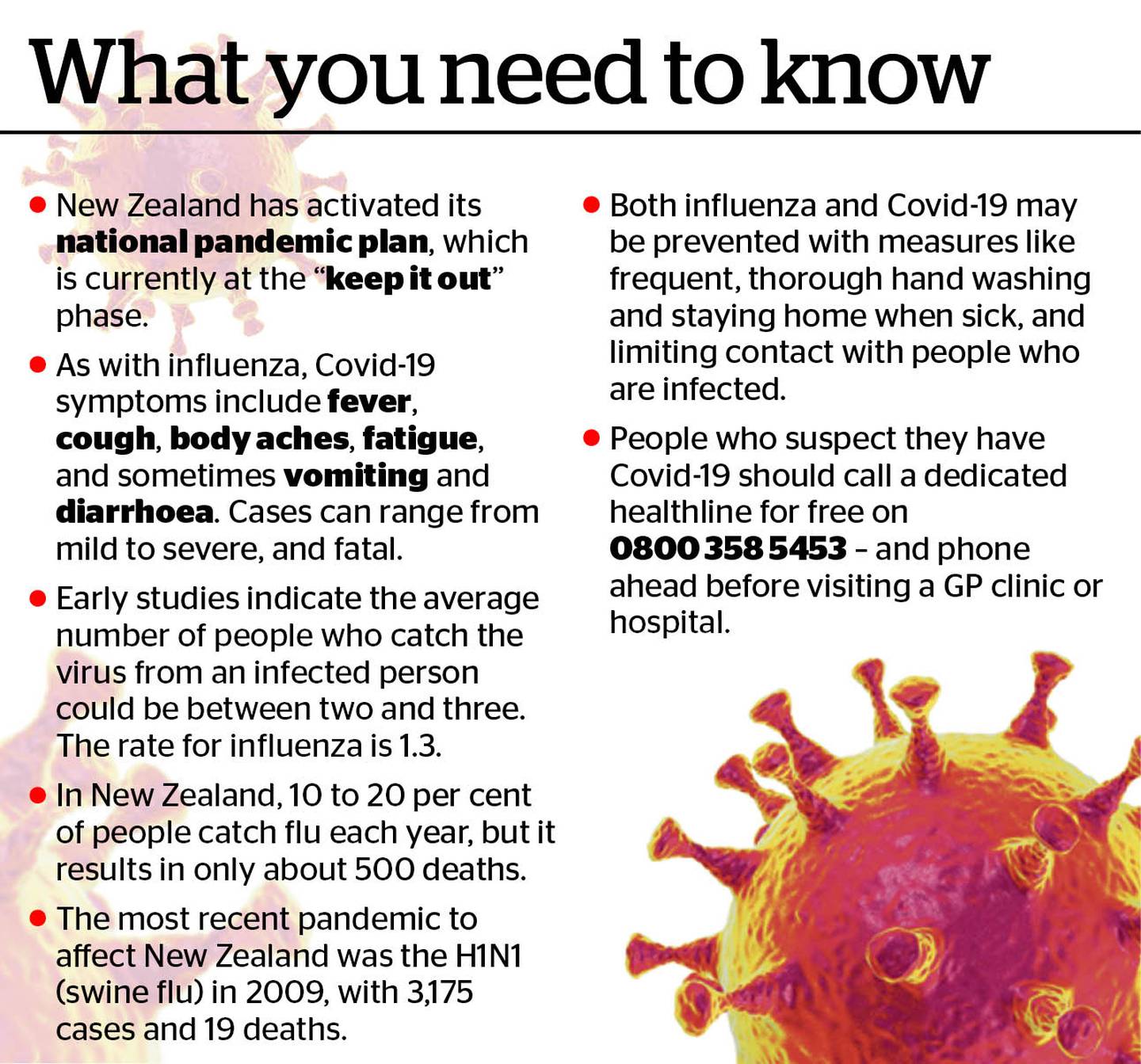 Countdown general manager Kiri Hannifin said there was no need to worry that supermarket supplies would run out even if some shelves appeared empty.
"I can assure New Zealand that there is plenty of food and that we are working with our team and our suppliers to replenish our shelves as quickly as we can — but there is absolutely no need to panic-buy or stockpile because there is plenty of food in New Zealand," she said.
The Ministry of Health yesterday said there were no new cases of Covid-19 in the country.
The dedicated Covid-19 Healthline 0800358-5453 received more than 2600 calls on Saturday. And of the 224 tests completed to date, the number of positive tests was only five.
Two of the five confirmed patients here had recently travelled to northern Italy and the pair were self-isolated in their Auckland home.
People entering New Zealand from northern Italy are asked to self-isolate for 14 days, as are those from South Korea.
Director-general of Health Dr Ashley Bloomfield said a sixth person was considered "probable" after a woman in her 70s returned from a holiday on the Grand Princess cruise ship in the US.
 — Additional reporting The New Zealand Herald.