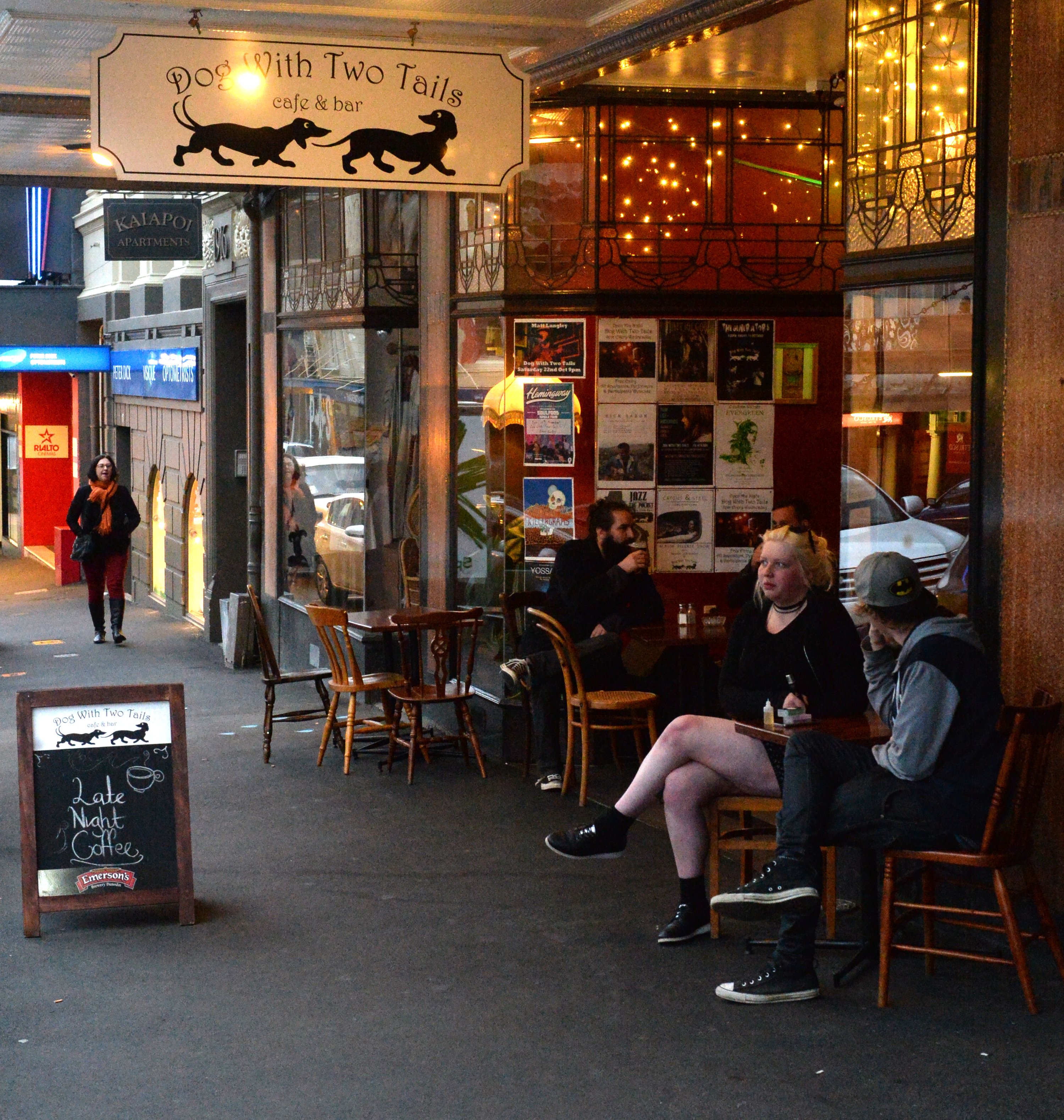 Owners of apartments in central Dunedin say it was irresponsible of the city council to allow a live music venue to be set up next door without requiring sound mitigation.
Kaiapoi House landlords Wayne and Billee Marsh said their tenants were affected by excessive noise from the Dog With Two Tails cafe and bar's music space Bark! in Moray Pl.
The process for dealing with that was a shambles and, in an enclave of residential properties, conflict about amplified music seemed inevitable, they said.
People on the other side of the argument, music fans, agree noise-management policies are deficient. They have started a petition calling for protections for venues, artists and entertainers to be built into regulations governing Dunedin's commercial areas.
The petition had attracted almost 1000 signatures by yesterday evening and accompanying material argued the system was complaints-driven and "destructive to the vibrancy and creativity of the city, making the staging of live events a Russian roulette with very real consequences to venues and artists alike".
The Dunedin City Council conceded noise control was largely subjective, but that was not entirely down to council policy.
"The requirement to manage excessive noise is not set by council policy but by central government, through the Resource Management Act, which offers only subjective assessment criteria," a council spokesman said.
"Businesses are required to comply with this legislation and the council to take steps where non-compliance is identified, but we also endeavour to work with all parties to address noise issues."
The council indicated a meeting could be held with the cafe owner and other parties to discuss a way forward.
Dog With Two Tails owner Michael Wilson said he had looked into installing sound dampening, but it could cost about $20,000 and he wanted to be sure it would work.
People who chose to live in the inner city should expect to encounter some noise there and music benefited people's mental health, he said.
Mrs Marsh said the handling of noise complaints had been flawed.
Failure to follow procedure had then hindered efforts to prove remediation was needed, she said.
The Kaiapoi House apartments were developed in 2003.
Tenants were affected by noise travelling through the bluestone wall of Bark! and through triple-brick walls into their living area, Mrs Marsh said.
"At times, they can even hear the words of the songs.
"We also have an apartment and have made complaints when experiencing excessive noise.
"This quarter of Moray Pl needs to be recognised and valued by council as a residential enclave and policy needs to reflect support and protection."
Vibrancy should not be confused with vibrating, excessive noise, she said.
The council spokesman said noise limits were set under the council's second-generation district plan, but the Resource Management Act would still have to be used to enforce a breach of a reasonable noise level.
"Noise control uses a range of criteria to assess noise, including perceived loudness, bass levels and the time of day or night."
Dunedin Mayor Aaron Hawkins said the council wanted to both encourage inner-city living and fulfil its obligations as a regulator.
He wanted the city to be supportive of its creative community, rather than stifle it.
Mr Hawkins suggested the council could help artists and venues overcome challenges.
"It would be a sad day if we couldn't host folk gigs in the centre of town."