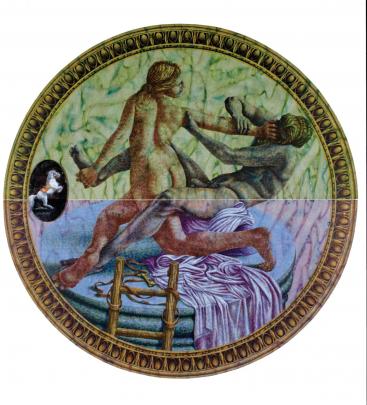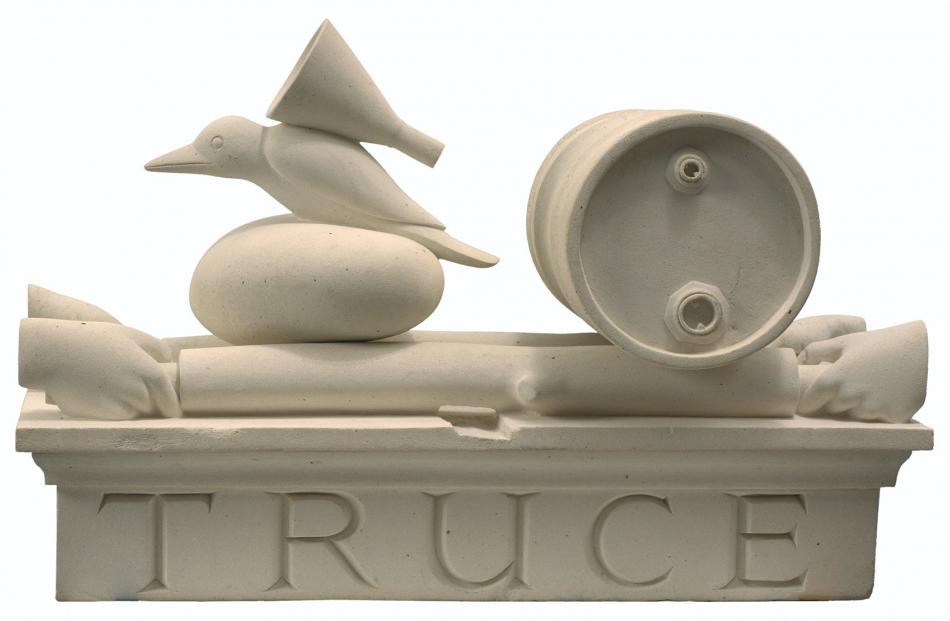 Dunedin's Frances Hodgkins Fellowship is celebrating its 50th anniversary of supporting New Zealand artists. Rebecca Fox finds out what impact it has had on New Zealand's artists and art world.
For a New Zealand artist to be offered a salary and a roof over their head for one year so they can concentrate solely on their work cannot be quantified.
Ask any of the 49 recipients of the Frances Hodgkins Fellowship.
Since the mid-1960s artists have been accepted for the fellowship at the University of Otago.
From first recipient Michael Illingworth to this year's fellow Miranda Parkes, artists in all mediums have grasped the opportunity and for many it has been life changing.
Former Dunedin Public Art Gallery director and now freelance curator and writer Priscilla Pitts has been given the job of putting together an exhibition in conjunction with the University of Otago and co-writing a book to celebrate the fellowship.
The aim? To show the impact the fellowship has had on the artists, their work and the art world.
''When it was first established, there was no other opportunity like it. It was hugely beneficial and sought-after,'' Pitts said.
For an artist to receive a year of studio space and a stipend was pretty special.
''It's a luxury most do not have until well into their career and then often not.''
In the words of sculptor and performance art pioneer Andrew Drummond (the 1980 winner): ''It changed my life. It was the first time I'd had an income to make work. It was totally and utterly fantastic.''
To put together the exhibition, Pitts has selected pieces of work the artists completed during their fellowship and another of their more recent work.
The reason for including the recent work was that almost all the artists had continued to make art.
''There is the long-term impact on all those people. It has been interesting to see how work has changed or refined or developed from that central idea in their practice already.''
As part of that process, Pitts had learnt a lot about the fellowship and the experience of artists.
''Coming from outside Dunedin, changes people mentally, they think outside the square.''
Auckland artist Peter Gibson-Smith received the fellowship in 1993, at a time when it was very difficult for artists to make a living in this country.
For him, it meant a chance to attempt the many ideas he had wanted to try, but did not have the time or money to.
''Suddenly, those were possible. I had a very clear mind about what I wanted to do, but soon there were all these other influences and it morphed and changed.''
His interest in 19th-century colonial history in New Zealand developed and he discovered old photographs, getting the opportunity to talk to late photographer Hardwicke McKnight.
Even though it was not something that made its presence known in that year's work, it did in subsequent years.
''Years later, the research did develop into art projects ... the legacy of that carries on. One year creates many years of stuff.''
When the fellowship was set up, it was aimed at bringing the arts into the University of Otago but as it did not have an art school it was not aware of the impact of having an artist in its midst.
''In the early days, they didn't realise how artists work. They can be noisy and messy and have particular needs that writers or musicians might not.''
Silversmith and sculptor Tanya Ashken was the second recipient of the fellowship and remembers tackling a block of maire, a very hard native timber, when in the fellowship studio on the first or second floor of the School of Mines.
''I remember taking four chips out of the wood when Mr Buchannan, the head of the School of Mines, came rushing up the stairs saying it sounded like a herd of heffalumps dancing up there.
''So they moved me down to the ground floor of the building, which was the perfect workshop complete with dust extractor.''
A few years later, sculptor Marte Szirmay was not too happy to discover rats had chewed her wax moulds.
Then, printmaker Marilyn Webb discovered there was no printing press for her to work on and had to rely on a borrowed press from Barry Clevin in Christchurch.
Pitts said the conditions for artists had improved in recent years as the university grasped what they needed.
''In 50 years, Dunedin society has changed, the institutions have changed and artists themselves have changed.''
Artists had different expectations of studio space and exhibitions offered and there were other fellowship and residency opportunities around the world, although most were of a shorter term and not as well resourced.
''There was no gallery at the Hocken and [the early fellows] had to arrange exhibitions for themselves in various spaces.''
Now, there is also dedicated gallery space that artists can plan exhibits for and work towards.
For a few who were visiting Dunedin for the first time and had left friends and family behind, it was quite isolating at times.
But many in the art community did their best to involve the fellows in social activities and introduce them to like-minded people.
''Ralph Hotere was always very supportive of the fellows.''
Pitts said Webb told the story of how she got off a plane from Auckland in a summer dress to be met by Hotere with a cardigan, which was just what she needed as a freezing cold southerly was blowing.
''That is very typical of Ralph.''
Drummond remembers Hotere visiting his studio early on in his fellowship and passing on some handy advice concerning the importance of trade and exchange, saying it was a hard life being an artist in New Zealand.
''It was very useful.''
Ashken was lucky that through her husband, John Drawbridge, she knew the likes of Charles Brasch and Rodney Kennedy. Kennedy became a ''compass point'' introducing the couple into a great social lifestyle.
By the 1980s, when Drummond came to the city, he felt the arts community to be very supportive as well as the university and the Hocken librarian.
''I made a lot of work that year. I worked myself to a standstill. By the end of year I was buggered.''
Later, Otago Polytechnic became more involved with the fellows and the Dunedin Public Art Gallery showed their work at the end of the year as well as the Hocken.
There was also ''cross pollination'' between artists, with one story Pitts heard that Hotere, on seeing Jeff Thomson (1995) cast lead-head nails with little shaped heads on them, asked him to cast similar ones for himself with a cross shape.
''As we know those cross-shaped lead-head nails became quite a feature of his work ever since.''
As the fellowship often took artists out of their comfort zone - many had not visited Dunedin before - it had unexpected results.
Gretchen Albrecht arrived in Dunedin in 1981 with a lot of square canvases ready to be worked on.
However, after a conversation at a party with Cilla McQueen she got the idea to make the hemisphere paintings ''we all know so well'', Pitts said.
''That was an idea that just came to her in Dunedin. That was a big change in her work. For Gretchen, it was like being somewhere different suddenly reset her mental processes; it was kind of a circuit breaker.''
Auckland artist Denis O'Connor (1985) had always worked in clay until he got the opportunity to work with a block of limestone while in Dunedin.
''He found working with stone so fantastic and absorbing. He said he took to it like a duck to water and never looked back,'' she said.
And access to the Otago Medical School's dissecting room was crucial to artist Heather Straka's (2008) body of work.
''It was around clones. There is a painting of a dissected eyeball for example. They're kind of edgy and a little creepy, but very interesting.''
Likewise for Ashken, access to the school of physical education allowed her a closer look at the the movements and tensions of a gymnast and she even went so far as to join the first-year class herself.
''My major work that year was a marble sculpture I called Aphrodite, which I think achieved a certain stretch I was looking for in the gymnasts' movements.''
For others, it was the Dunedin and Otago landscape that had the major impact, with Webb, Ava Seymour, Dennis O'Connor and Peter Gibson-Smith all crediting their time in the South for influencing their art.
Webb said it was wonderful to be able to explore the Otago hinterland, which started off a whole new period of work and ultimately led to her deciding to ''drop out and be an artist fulltime''.
''It gave people time to think. Gave us dream time.''
Drummond also found that while he continued to do performance art and video, the year cemented his interest in landscape.
''It opened me up and allowed me to move into a body of work that has been substantial in itself for a very long time. It allowed me to make more drawings and objects.''
Chris Booth (1982) completed his first big outdoor sculpture while on the fellowship and has gone on to develop an international practice making big works placed in the landscape.
For Ashken, it was a trip on a trawler 24 miles out to sea that was her most memorable experience.
''And there I saw the albatrosses. The albatross had always been part of my psyche and that experience entered my conscious world as well as my subconscious. I have since made many sculptures revolving around this great seabird.''
The focus of the fellowship had also expanded over the years, from the more traditional painter, sculptor and print maker of the early years, to include a wider variety of mediums, such as installation and performance.
Pitts said that move reflected the changing art world in which many practitioners resisted being described as a ''painter'' or ''sculptor'' as their work was much more ''fluid'' and might be made up of a variety of mediums.
''Some of them would quite definitely resist being called a painter, even though they do a lot of painting.''
One moment when it became very clear the fellowship was reflecting the shift in art practice in New Zealand was when Drummond received it.
''It was a key moment, where it opened out from a more traditional art practice into something that was definitely more contemporaneous to what was happening both here and overseas.''
Drummond believed the fellowship was still unique due to its selection panel being so informed and having the courage to select artists from outside the mainstream.
Pitts said it showed the fellowship panel was au fait with the art world and it had kept the fellowship ''current and in touch with what is going on''.
''It remains one of the key fellowships for New Zealand artists.''
Frances Hodgkins Fellowship selection committee convener David Bell said it had nurtured the successful careers of a long sequence of our most distinguished artists.
''Its conditions have allowed recipients to work intensively for sustained periods, and to take risks in their work that have, without exception, informed fruitful new directions in their creative practice. The outcomes have contributed to the crystallisation of inventive practices and career pathways that have enriched the aesthetic climates of the University and Otago communities.''
Looking down the list of recipients over the past 50 years, you see some recognisable and prominent names.
Hotere, who held the fellowship in 1969, is one of the more obvious examples, having received one of the 10 inaugural Icon Awards from the Arts Foundation in 2003, in 2006 being awarded Te Taumata Award by Te Waka Toi and then, in 2012, awarded New Zealand's highest honour, membership of the Order of New Zealand.
Other recipients, such as Shane Cotton (ONZM), Albrecht (CNZM) and Michael Smither (CNZM), have also been recognised for their contributions to the art world.
Fiona Pardington, who received the fellowship twice (1996 and 1997), is an Arts Foundation laureate and Kushana Bush (2011) was named an Arts Foundation New Generation artist in 2013.
Contemporary visual artist Julia Morison (1988) was awarded the Moet & Chandon Fellowship in 1990 - it is no longer offered but was a year-long residency in Avize, France, that Pardington completed before the Hodgkins fellowship.
They were just some of the examples of the calibre of fellowship recipients, she said.
''This forward-thinking initiative helped to form the cultural identity Charles Brasch and his university colleagues sought for New Zealand.''
-A book on the Frances Hodgkins Fellowship co-written by Priscilla Pitts and Andrea Hotere will be published in 2017.
To see
''Undreamed of ... 50 years of the Frances Hodgkins Fellowship'', Dunedin Public Art Gallery, November 5-February 26, 2017.