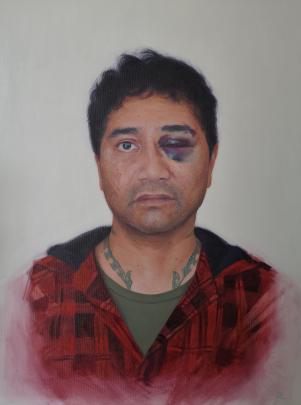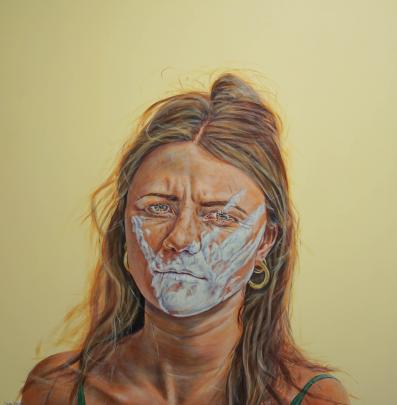 Four Otago artists have been selected as finalists in the New Zealand's top portraiture awards. Rebecca Fox looks at their works.
Taking inspiration from their own experiences and the community around them, four Otago artists have created portraits considered among the top in the country.
They are among 51 selected from 373 entries to be finalists in the biennial Adam Portraiture Award which has a prize of $20,000 and celebrates the power of portraiture, New Zealanders and the portrait painters who represent them.
Luggate artist Stephen Martyn Welch, one of New Zealand's top portrait artists, won the Award in 2012 and is a finalist again for his work Paul, a person from his community.
He believes everyone deserves a portrait and last year he held an exhibition of his portraits of Wanaka residents titled ''Everyone Deserves a Portrait' Inspired by his son Scott, who has a rare genetic disorder.
''I will paint anyone ... and I mean ANYONE.''
Dunedin 19-year-old University of Otago student and keen outdoorsman, Ben Mitchell's finals work In the offing is dedicated to local climber Tim Bartholomew.
''A hero to me in many ways: his knowledge and skill, thoughtful ideas on our place in the environment and selflessness in sharing it through the climbing club he created for Dunedin youth.''
Wanaka artist Sierra Roberts made the finals with a self portrait.
''This self portrait was in retaliation to a comment slapping me with an ideal that it is inappropriate to appreciate or celebrate cultures other than my own.''
Dunedin-raised artist but now a student at the Queensland College of Art, Imogen Corbett's Night Shift is a self- portrait and it is the second time she has been a finalist in the awards.
For the first time in the competition's history the gallery invited a New Zealand judge to join an international judge to examine the entries and decide on the finalists and winner.
University of Auckland Assoc Prof, Art History and Museums and Cultural Heritage Dr Linda Tyler worked alongside international judge National Portrait Gallery of Australia director Karen Quinlan to select the shortlist over the period of several weeks.
Reflecting on the 2020 entries, Dr Tyler, says: "What was most impressive about this year's entries was the huge diversity of subjects depicted. The great and the good featured but so did the local motor mechanic and quite a number of kindly looking nanas. Photorealism remains popular, but as judges we were really struck by those artists who hadn't used a camera, working from sketches or memory, and sometimes creating fantasy pieces that were imaginative reconstructions of an individual, giving you a real insight into character and personality."
Director of the New Zealand Portrait Gallery Jaenine Parkinson says it will be interesting to have a New Zealand judge for the first time alongside an international judge because they will bring local knowledge and context to the decision-making process.
''Whoever wins an art prize always depends as much on who is making the decision, as it does on the artist and their work."
Adam Portraiture Award
The winner of the competition and recipient of the $20,000 cash prize will be selected by the judges at the start of the public exhibition showcasing all finalists' works at the New Zealand Portrait Gallery at Shed 11 on Wellington's waterfront.  An additional prize of $2500 will be awarded for the runner-up alongside another $2500 prize for the People's Choice, awarded at the end of the Adam Portraiture Award exhibition.The winning submission will be announced on  February 26 and the exhibition will run at the New Zealand Portrait Gallery Te Pukenga Whakata in Shed 11 on Wellington's waterfront from February 27-May 22. After this, the exhibition will be touring nationally.