The best of this year's books as recommended by our regular Otago Daily Times book reviewers.
FICTION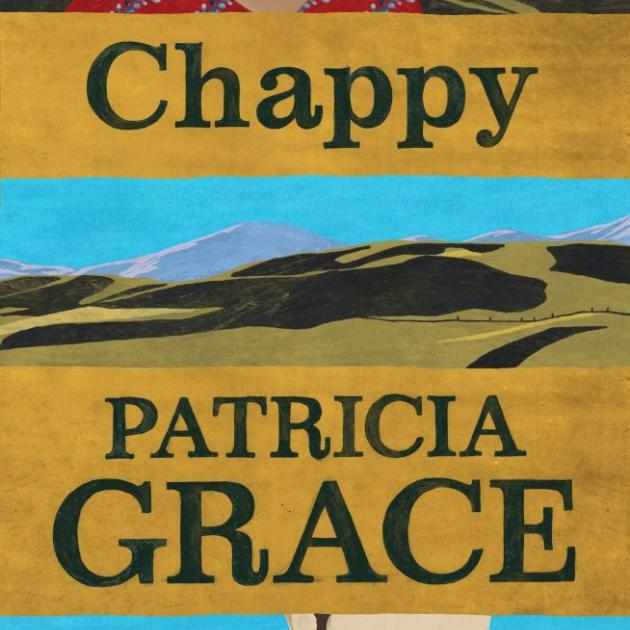 CHAPPY
Patricia Grace
Penguin Random House
Patricia Grace's seventh novel depicts how a Maori whanau deals with a Japanese man thrust upon them by World War 2. Its complex plot ranges from New Zealand to Hawaii to Japan through many years, focusing on inter-cultural relations, explored through an original and ingenious narrative method.
- Recommended by Lawrence Jones
A troubled young man travels home to New Zealand in search of his roots and uncovers the fascinating story of his grandfather, Chappy, a Japanese man who stowed away to New Zealand in the 1930s. A Kiwi novel with a wandering, international spirit, wrapped in smooth beguiling prose.
- Also recommended by Feby Idrus
STARLIGHT PENINSULA
Charlotte Grimshaw
Penguin Random House
Charlotte Grimshaw is one of our most keenly observant novelists, turning the natural landscape into the eerie, as well as satirising contemporary political figures outrageously. In Starlight Peninsula familiar urban territory takes on sinister overtones in classic Grimshaw style, as paranoia and a cloistered atmosphere deepens. Her prose is beautiful in its intensity. 
- Recommended by Jessie Neilson
THE CHIMES
Anna Smaill
Hachette
Written in lyrical prose that perfectly reflects its subject matter, The Chimes presents a future where music rather than words is the basis of society, unravelling and remaking memory from day to day. This beautiful novel may have been too short for the Man-Booker committee, but it is a little jewel.
- Recommended by Cushla McKinney
A GOD IN RUINS
Kate Atkinson
Penguin Random House
This book is a companion piece to Atkinson's Life After Life. That novel's likeable character Teddy is exhumed to play a major part in this one. As he ages, Atkinson is given plenty of scope for her sometimes cutting, always pertinent, comments on war, people and life.
- Recommended by Patricia Thwaites
WHERE MY HEART USED TO BEAT
Sebastian Faulks
Penguin Random House
Sebastian Faulks writes about war and loss like no-one else. In his latest novel, the protagonist is Robert Hendricks, an English psychiatrist and former soldier who recounts his life and work to an acquaintance who once fought with Hendricks' father in World War 1. Faulks' war knowledge is impressive and his understanding of the human condition even more so.
- Recommended by Caroline Hunter
DID YOU EVER HAVE A FAMILY
Bill Clegg
Penguin Random House
A fire that kills June Reid's daughter and fiance, her partner and ex husband, on the eve of her daughter's wedding, is the opening to this gripping novel. Through the voices of those who remain, Clegg cleverly and beautifully tells a poignant story giving insight into our best and worst behaviour.
- Recommended by Elspeth McLean
THE WONDER LOVER
Malcolm Knox
Allen & Unwin
John Wonder has three wives and six children when he becomes obsessed with a young woman, leading to his demise as his world is unravelled by its very foundations of love and deceit. This refreshingly different novel is a commentary on all relationships, in that we seek what we lack.
- Recommended by Rosie Manins
THE WELL
Catherine Chanter
Text Publishing
The Well is set in the near future, when England is in severe drought, but Ruth and Mark's get-away rural property still gets rain, and therefore, unwanted attention. A compelling read follows, involving relationships, trust and a mystery. Also recommended, in the same vein, Not Forgetting the Whale, by John Ironmonger.
- Recommended by Rachel Gurney
REMBRANDT'S MIRROR
Kim Devereux
Allen & Unwin
This delightful book is based on the life, love relationships, and work of Rembrandt van Rijn. Centred around particular pictures, such as The Night Watch, the story is poignant and beautifully written. Online references to the pictures mentioned are provided.
- Recommended by Margaret Bannister
FINDERS KEEPERS
Stephen King
Hachette
A rattling yarn and second book in a trilogy. King resumes the voice of detective Bill Hodges as he tackles a case including the murder of a reclusive author, a deranged fan, a smart teen and a deadly game of cat-and-mouse. King at his page-turning best.
- Recommended by Hayden Meikle
FUTURE VISIONS: ORIGINAL SCIENCE FICTION INSPIRED BY MICROSOFT
Various
Microsoft
Microsoft brought a group of authors to its research labs to show off their latest work; this fascinating e-book collection of short stories is the result. The stories show how our tech and devices may change us and our society.
- Recommended by Douglas Anderson
POETRY 
ONE THOUSAND THINGS WORTH KNOWING
Paul Muldoon
Faber & Faber / Allen & Unwin
Irish poet and Pulitzer Prize winner Paul Muldoon's 12th collection of poems is brilliant. He plays with form, structure, metre and rhyme - yet he gives the reader poetry that punches hard. Faber & Faber publish the good stuff.
- Recommended by Hamesh Wyatt
---
YOUNG ADULT
ALL THE BRIGHT PLACES
Jennifer Niven
Penguin Random House
Theodore Finch is a creative, charismatic guy suffering from an undiagnosed mental illness. Violet is a popular girl reeling from a family tragedy. Together they embark on a series of adventures, falling in love and confronting the realities of life and death. It's lovely, sad and definitely not just for teens.
- Recommended by Laura Hewson
---
CHILDREN'S
WHEN DAD SHOWED ME THE UNIVERSE
Ulf Stark and Eva Eriksson
Gecko Press
In this Swedish classic, a dentist father decides to show his young son the universe. I love this tale (and the gorgeous complementary illustrations with an old-fashioned feel) that, for all its grand designs, actually celebrates the magic of the mundane and the moment. Humorous, with lots of potential for discussion, and a beautiful father/son dynamic, this book ticks all the boxes.
- Recommended by Helen Speirs
---
---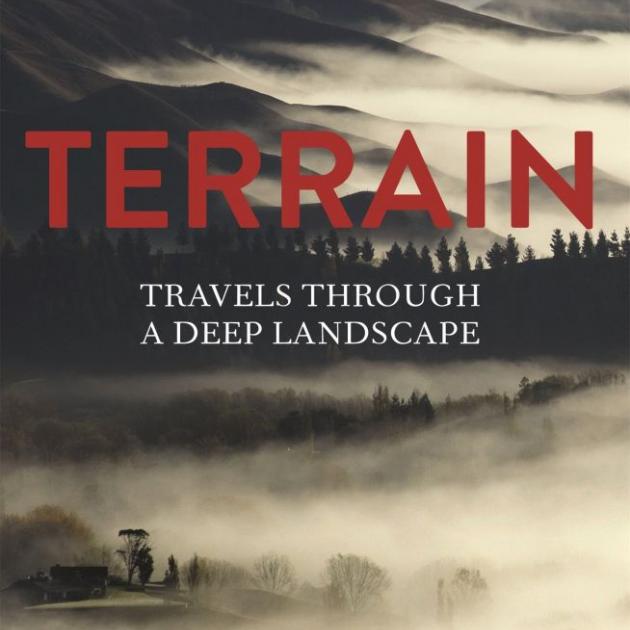 NON- FICTION
TERRAIN: TRAVELS THROUGH A DEEP LANDSCAPE
Geoff Chapple
Penguin Random House
Geoff Chapple is a literary alchemist. He's taken the study of New Zealand's geological history and turned mudstone into a gem of a book. It's fascinating science wrapped up as lyrical travel writing, and a must-read for anyone who wanders about - or wonders about - our landscapes.
- Recommended by David Barnes
THE FIRE ECONOMY: NEW ZEALAND'S RECKONING

Jane Kelsey
Bridget Williams Books
An essential critical read on the state of New Zealand's political economy by our most prominent dissident academic. Prof Kelsey provides a rigorous analysis of dangerous trends in our small and vulnerable economy, now dominated by Finance, Insurance and Real Estate (Fire). She identifies how neoliberal capitalism maintains and extends its hold, even while its dysfunctional aspects become more obvious.
- Recommended by Victor Billot
JACK! CELEBRATING JACK BODY, COMPOSER
Steele Roberts
Jennifer Shennan, Gillian Whitehead & Scilla Askew (eds)
This is an impressive, heavyweight volume, full of colour photos, memories and entertaining anecdotes about this internationally famous Kiwi composer and ethnomusicologist. The book was skilfully edited, providing a very readable celebration of Jack's life (that ended just before publication this year.)
- Recommended by Geoff Adams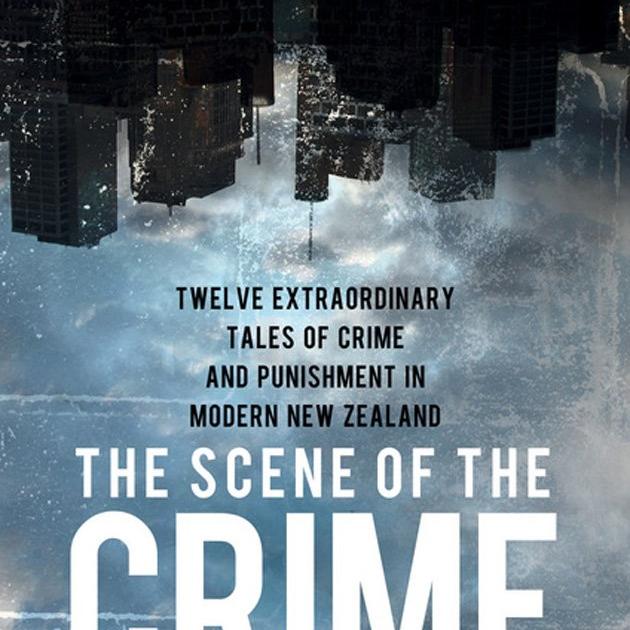 THE SCENE OF THE CRIME: TWELVE EXTRAORDINARY TRUE STORIES OF CRIME AND PUNISHMENT
Steve Braunias
HarperCollins
These stories are as sad as courtrooms, as Braunias examines in terrible detail people who for a few minutes, or years, or a whole lifetime have stuffed up. Antonie Dixon, Rolf Harris, Mark Lundy: Braunias judges these people, but also feels sorry for them, and us, their victims and hosts. Compelling, superbly written, grimly funny. And sad.
- Recommended by Paul Tankard
ONE WILD SONG: A VOYAGE IN A LOST SON'S WAKE
Paul Heiney
Allen & Unwin
It is hard to credit that a narrative about a sea voyage and mourning the loss of a son would be a best read, but believe me it is. Whimsical metaphors carry the story and Heiney resists indulgence as he reflects on his grief at his son's death.
- Recommended by Willie Campbell
BLOCK BUSTER! FERGUS HUME AND THE MYSTERY OF A HANSOM CAB
Lucy Sussex
Text Publishing
Picking a favourite out of the 20 or so books reviewed this year (forgetting my other reading) is a bit like pinning a tail on the donkey. However, my trusty pin suggests this title. It's a wealth of well-researched information, readable, informative and enough to keep the curious occupied for hours.
- Recommended by Ted Fox
THE LIGHTLESS SKY: AN AFGHAN REFUGEE BOY'S JOURNEY OF ESCAPE TO A NEW LIFE IN BRITAIN
Gulwali Passarlay, with Nadene Ghouri
Allen & Unwin
With our current angst about Muslims, IS, refugees and migrants, Passarlay's story of the year he spent travelling from Afghanistan to Britain as a 12-year-old is an extraordinary tale of endurance and courage. It opens a window into the terrifying human traffic trade, and the dangers inherent in it.
- Recommended by Mike Crowl
THE WATER BOOK: THE EXTRAORDINARY STORY OF OUR MOST ORDINARY SUBSTANCE
Alok Jha
Hachette
Fishing, boating, swimming, perhaps just admiring the lake, glass (of iced water) in hand? Chances are, water plays a central role in the holiday. Read how utterly different life might have been if its most indispensable ingredient, accounting for about 90% of us, had behaved like its chemical cousins.
- Recommended by Clive Trotman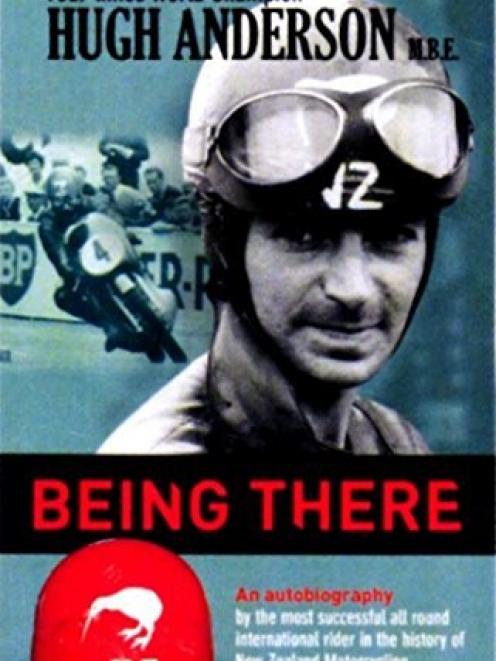 BEING THERE
Hugh Anderson
Self-published
This is one of the great sporting autobiographies from a former farm boy from Ohinewai, a motorcycle racer and sportsman way ahead of his time. It should also carry the subtitle "How to become a four-time world champion''. Its 372 pages are a handbook and inspiration for success.
- Recommended by Peter Donaldson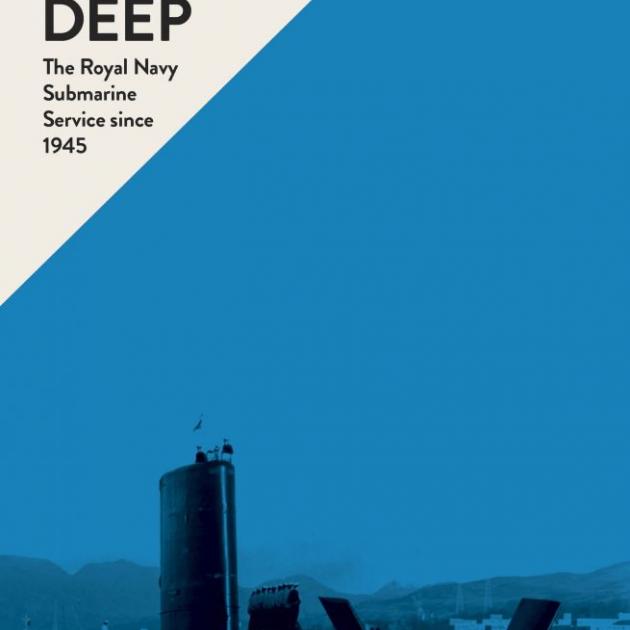 THE SILENT DEEP: THE ROYAL NAVY SUBMARINE SERVICE SINCE 1945
Peter Hennessy & James Jinks
Penguin Random House
Peter Hennessy, my favourite British constitutional historian, joins forces with a favourite historian and gains access to confidential sources to tell the extraordinary political, strategic and technological story of post-war Britain's efforts to remain a major power. Not short at more than 860 pages, but compelling reading.
- Recommended by Gavin McLean
---
MIXED
THE PENGUIN BOOK OF NEW ZEALAND WAR WRITING
Murray Ricketts & Gavin McLean (eds)
Penguin Random House
The editors have cast their nets widely to deliver a rich array of material devoted to New Zealanders' wars. No-one with an interest in the wartime achievements of this country's warriors should miss this. Historic accounts, short stories, poems, and extracts from novels and plays provide superb reading.
- Recommended by Clarke Isaacs