Emma Wood reviews the latest in children's books.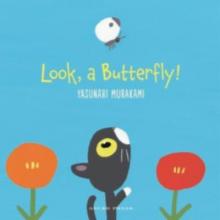 LOOK, A BUTTERFLY!
Yasunari Murakami
Gecko Press
I am smitten with this board book for babies and young toddlers. So much so, it is destined to be my new go-to baby-shower gift.
Befitting its audience, the story is simple and charming. A fresh, white butterfly lands on many colourful flower buds, causing them to burst into vibrant bloom. It enjoys a drink of sweet nectar before eventually landing on the ear of a playful cat.
Yasunari Murakami's artwork is confectionery for the eyes, captivating with brilliant colours, clean shapes and flawless composition. The text, translated into English from the original Japanese, flows nicely and includes many delicious sounds for young ears.
Ages: 0+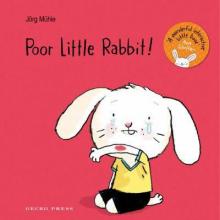 POOR LITTLE RABBIT!
Jorg Muhle
Gecko Press
This is the third in a superb series of interactive board books for the youngest book lovers, following on from Tickle My Ears and Bathtime for Little Rabbit.
This time, Little Rabbit has fallen over and hurt himself. In fact, he's bleeding. This is a winning concept for young children, who will identify with Little Rabbit's distress. The reader is asked to help - to blow on his arm, put a plaster on his wound and dry his tears with tissues.
This delightful book and its predecessors appeal on several levels. The interactive components are fun, and foster kindness and empathy. But most of all, I love how empowering they are for children, who help Little Rabbit through experiences and activities they themselves may find challenging.
Ages: 0+
GRANNY MCFLITTER THE CHAMPION KNITTER
Heather Haylock and Lael Chisholm
Penguin Random House
A knitting-mad granny is driving her family to despair with her prolific output, so she channels her energies into making sweaters for penguins recovering from an oil spill.
The idea is inspired by true events - knitters were indeed asked to supply jerseys for penguins after the ship Rena ran aground off the coast of Tauranga in 2011.
Written in jaunty rhyme, this book is a real treat. Heather Haylock's text is fantastic to read aloud: ``Her needles went flying! Her wool was a-whirr! Her fingers were whizzing, a dizzying blur.'' And Lael Chisholm's lively, lyrical illustrations are the perfect partner, full of vigour and vim - much like Granny McFlitter herself.
Ages: 2+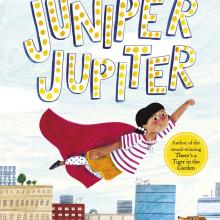 JUNIPER JUPITER
Lizzy Stewart
Frances Lincoln Children's Books
Juniper Jupiter is a superhero. She is super strong, super brave and super smart - she can even fly. But she is lonely, so decides to audition for a sidekick.
Although a procession of colourful contenders turns up, nobody fits the bill. It is not long until Juniper realises the perfect candidate has been under her nose the whole time.
Award-winning author/illustrator Lizzy Stewart has created a beautiful book celebrating kindness, adventure, enterprise and companionship. A fine choice, especially for young animal lovers and superhero fans.
Ages: 2+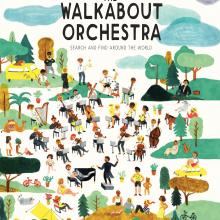 THE WALKABOUT ORCHESTRA
Chloe Perarnau
Wide Eyed Editions
A maestro discovers all of his musicians have gone on holiday just a week out from their next concert. Using clues from their postcards, he must scour the globe to find them - with the reader's help, of course.
Search-and-find books are perennially popular and this one is a beauty. Its charmingly retro illustrations will appeal to young and old alike, and provide a solid challenge for would-be musician trackers.
It gently introduces children to the instruments of the orchestra, some diverse geographical locations and international cultural events such as Mardi Gras in New Orleans and Carnival in Rio de Janeiro.
Ages: 4+
Emma Wood is a Dunedin writer and communications specialist