ODT's books editor Rob Kidd reviews this year's Ockham New Zealand Book Awards fiction finalists, featuring some established stars of the national literary scene and an array of talented newcomers.
The winner will be announced on Wednesday.
SHORTLIST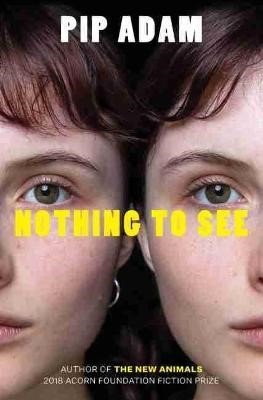 NOTHING TO SEE
Pip Adam
Victoria University Press
Pip Adam seems to delight in starting a novel one way, leading the reader down a vaguely familiar path before swiftly pulling the rug.
Her 2018 Ockham-winning work The New Animals was notable for its disparate parts and while the distinction between sections is not quite as stark in her most recent book, there are similar features.
We meet Peggy and Greta in 1994 as they are coming to terms with sobriety.
Are they sisters? Twins? Lovers? A metaphor for the split personality we all harbour?
At first it seemed the protagonist, whoever she was, had created another person in her head in an attempt to reinforce her resolve against alcohol.
It becomes clear that they, though very similar, truly are two separate bodies.
And there are more of these double-people around.
The first third of Nothing to See is intriguing and readable. We live in the heads of Peggy and Greta, who establish small routines and frequent trips to addicts' meetings to occupy themselves and veer away from a previously dangerous lifestyle.
They seem quirky and unlikely to succeed, but when Adam leaps ahead 12 years, we find them living a generally productive life.
Of course, the equilibrium cannot last.
This is when things get weird. And then they get more weird.
There are computers involved and a retro tamagotchi phone.
I dug desperately for meaning, to unearth some sort of reason.
I was lost. Dead lost.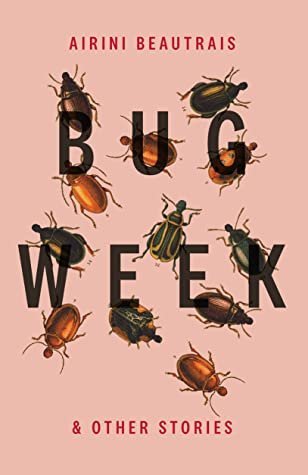 BUG WEEK
Airini Beautrais
Victoria University Press
It has been a few years since a short story collection has made it as a finalist in the Ockham Awards, so it is testament to Airini Beautrais' skill that she has broken through.
Bug Week is often about the failures of love, its drawbacks, the shortcomings of men and the violence they inflict.
But really it is too neat to pigeonhole such a varying assortment.
Beautrais is known best for her poetry and it shows.
There is beauty to be found in the ordinary.
Particularly enjoyable in that vein is ''The girl who shaved the moose'' - not just a wonderful title for a story.
Energetic young Grace goes on a school trip to the museum, where she finds herself drawn to a particular exhibit.
She unintentionally vandalises the aforementioned moose and the innocence of her guilt is beautifully laid out.
''Psycho Ex'' was another favourite; inside the head of a female jogger who cannot resist detouring past her former boyfriend's house.
The protagonist's musings on love contain a sort of slapstick honesty, but among her wild musings there are some wonderfully poignant moments.
''You can't beat Wellington, even on a bad day. But Wellington may beat you.''
Many of the stories are set in the capital, but Beautrais takes her readers as far as Germany and then home again where a toroa (albatross) walks into a coastal pub and makes a desperate plea for the gathered fisherman to respect the sea.
It is all refreshingly odd.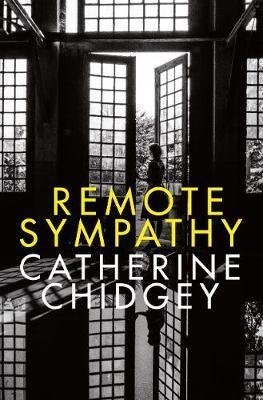 REMOTE SYMPATHY
Catherine Chidgey
Victoria University Press
Nazi Germany and terminal illness, not the traditional elements of an uplifting tale.
And it is not just thematically that Catherine Chidgey's latest novel dwarfs most of the other titles on the longlist.
At more than 500 pages, this a proper novel.
You know: plot, characters, secrets, twists - no messing around.
The historical backdrop, however, never makes Remote Sympathy seem hard going, nor do the life-and-death battles of all the characters.
Of course, we know how the war ends, but Chidgey is a master at pacing the action, revealing the players' motives and depth gradually.
It is told from four different viewpoints: Doktor Lenard Weber (the inventor of a machine he believes can cure cancer), Dietrich Hahn (a senior member of the SS and manager of the Buchenwald concentration camp), his wife Greta (who develops ovarian cancer) and ''the private reflections of one thousand citizens of Weimar''.
This book is about the lies we tell ourselves and the lies we are willing to tell each other in the most extreme circumstances.
Dietrich is hardly someone we warm to, but his portrayal shows clearly how those in positions almost inevitably played their part in the genocidal machine.
The big reveal at the end of the book has received plaudits and on first blush it seems a little cheesy.
But it really does work.
There has to be a morsel of hope amid the fallout of war, and Chidgey delivers.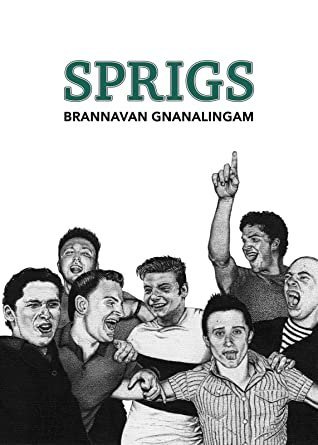 SPRIGS
Brannavan Gnanalingam
Lawrence and Gibson
If you finish reading Sprigs and do not feel like you have been punched in the guts, there is something wrong with you.
Nowadays, books are always described as ''urgent'' and ''timely'', when in reality they rarely are.
This is an exception.
Brannavan Gnanalingam, whose 2017 novel Sodden Downstream was also shortlisted for the Ockhams, has taken on the hefty topic of rape culture and how it manifests in a New Zealand context.
The story revolves around a high school party in a rural barn where members of the rugby first XV gang rape comatose 15-year-old Sri Lankan girl Priya.
It is on the aftermath Gnanalingam places most emphasis.
Particularly sickening is the way the schools involved deal with the fallout.
The private boys' school quickly lawyers up and attempts to gag the senior pupils, while the bumbling principal makes a hash of the media storm that ensues.
Though Priya's school is less of a focus, it is clear all they care about is reputation.
What Gnanalingam does brilliantly is subvert the stereotypes, while intricately showing how toxic masculinity pervades and is enabled.
The teachers, journalists and teens involved are given depth and never become the cliches that they often can be.
Another facet of the novel is the way it exposes the police and justice system.
For victims like Priya, there is no winning, whether the perpetrators are punished or not.
This is heartbreaking and essential reading.
LONGLIST
VICTORY PARK
Rachel Kerr
Makaro Press
Ordinarily, there would be no pressure on a debut novel from a small publisher but this comes on the back of the astounding success of Becky Manawatu's Aue, which cleaned up at last year's awards.
Victory Park does not quite have the same force but there is a quiet power to it.
Kara is the heroine of the piece; a single mother living in a poky Wellington block of flats, running a home-based child care to barely stay afloat.
Her unassuming life of entertaining children and trying to keep everyone in her life happy, however, is upset by the arrival of Bridget and her son.
It soon arises that Bridget's husband Martin has been accused of ripping off investors through a Ponzi scheme and their vast array of assets are at risk, which leads her moving in to the block.
Bridget uses Kara as an emotional crutch and, being the obliging type, the protagonist allows her to, repeatedly.
Shuggie Bain winning last year's Booker Prize was heralded as a watershed for working-class stories and this is a similar example.
We desperately want Kara to axe her new friend, to explode, to make a stand. Bridget is a shallow, selfish egotist, but it is not in the protagonist's nature to say no.
The victories that Kara eventually has are muted and, in truth, it would be wrong to have it any other way.
The finale suggests a possible new direction in her life but it feels a little trite the way things are left.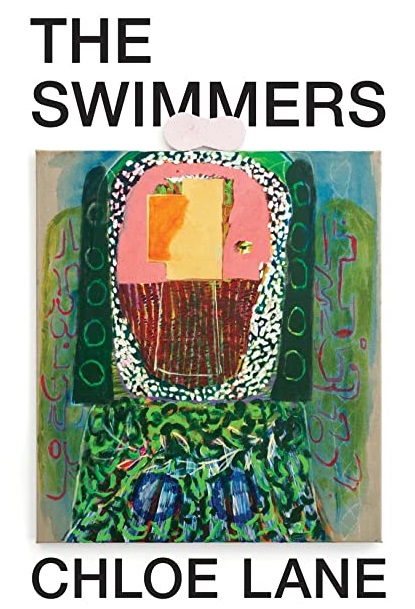 THE SWIMMERS
Chloe Lane
Victoria University Press
Erin spends Queen's Birthday weekend with her family every year, but this time is different.
Her mother has motor neurone disease and has decided she is going to end her life - on Tuesday.
Author Chloe Lane avoids the melodramatic fluff that could come with such a narrative as Erin comes to terms with the impending loss while reconciling with wider family members at the Kaipara homestead.
Aunty Wynn and Erin - both former swimming stars - are tasked with obtaining a lethal dose of a sedative and fulfilling each of the ailing woman's final wishes.
It is at times bleakly hilarious, particularly the execution of the blackmail-enabled drug handover.
The novel is set over the course of a few days and is beautifully paced by Lane.
Erin steadily unravels as the gravity of the situation dawns on her.
Her life, aside from her mother's demise, has reached crisis point and she finds herself making rash decisions to take some control back.
Obviously, the euthanasia debate is topical but Lane does not use this as a gimmick to traverse the various sides of the argument.
Erin expects some final profound moments with her mother, who is only able to communicate by one-finger typing messages on an iPad, but it does not materialise.
As in life, there is no perfect goodbye.
When the end arrives, Lane does a fine job of contrasting light and dark.
Highly impressive for a debut novel.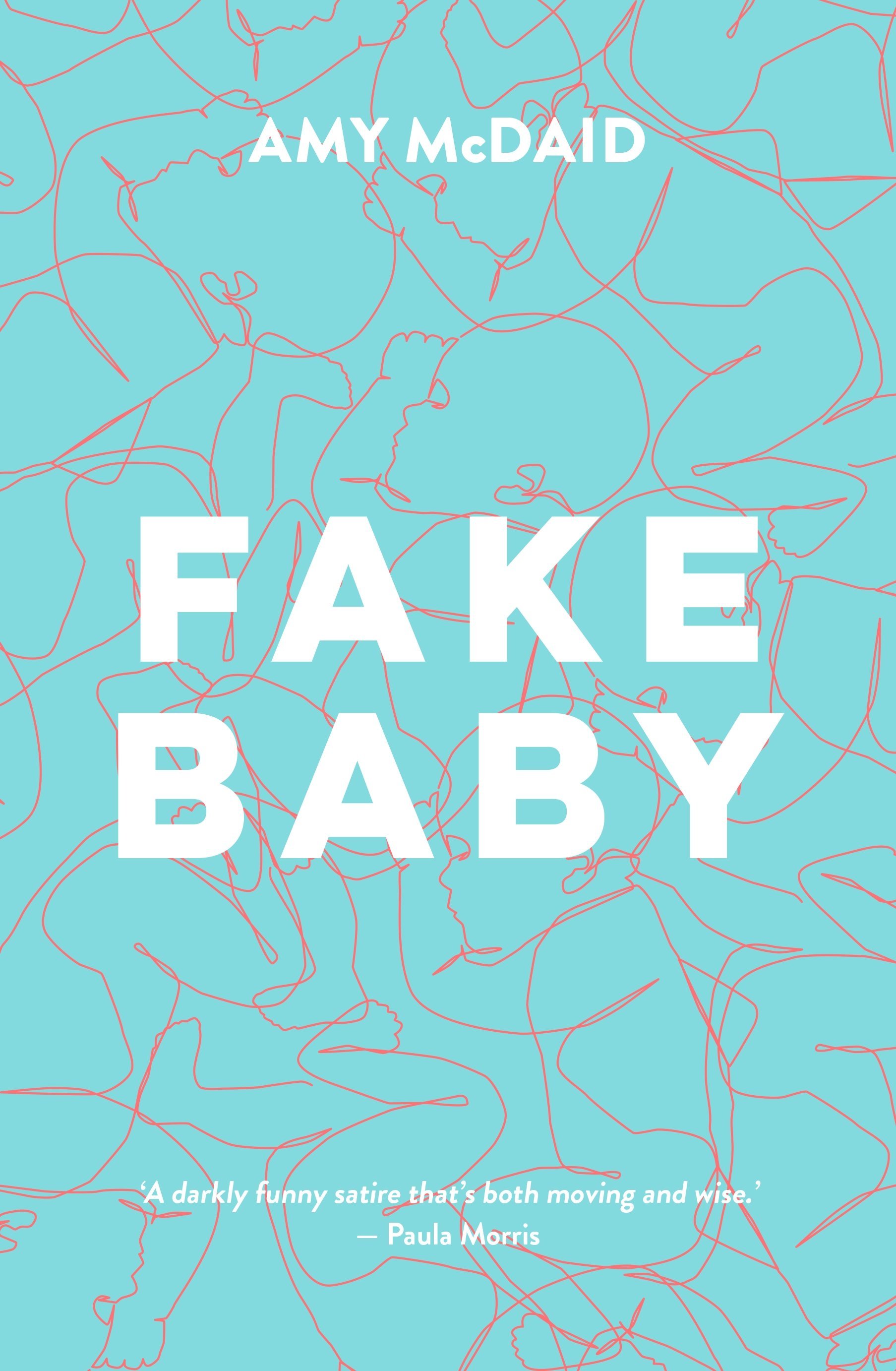 FAKE BABY
Amy McDaid
Penguin Random House
There is no gentle prelude with Fake Baby.
Its first scene has mentally ill Stephen masturbating in an Auckland cemetery while being tormented by the spectre of his dead father.
The second of the three parallel - and occasionally connected - plot lines belongs to Lucas, a painfully straight-laced pharmacist who is dealing with workplace unrest and a growing sense of loneliness.
Last is the novel's real triumph, Jaanvi, whose son Jonathan recently died only a few days old.
It is she who steals the titular fake baby (a stunningly lifelike doll worth $5000) as she grapples with the devastating loss.
She, too, is suffering an overwhelming feeling of isolation as her husband Mark fills his time with work and CrossFit.
On the face of it, it would all seem rather serious.
Three characters plagued by an increasing sense of dread, desperately clawing their way out of the abyss.
It is testament then to Amy McDaid that she is able to introduce such humour that the gloom does not become a burden.
Stephen's stream-of-consciousness monologues can become slightly bewildering but then again he is a man in the grip of a psychological episode.
Lucas' life starts to crumble when a staff member makes a potentially fatal mistake with a prescription.
Jaanvi has to return the stolen baby.
McDaid writes about people in crisis, the things we do to cope and the lengths others are willing (or unwilling) to go in response.
It would have undoubtedly made my shortlist.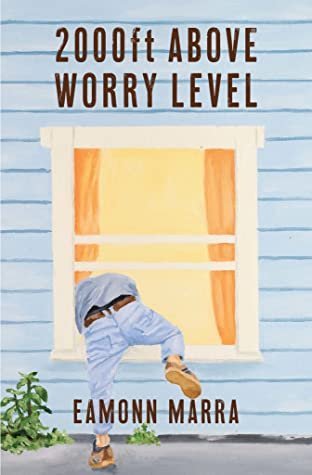 2000FT ABOVE WORRY LEVEL
Eamonn Marra
Victoria University Press
The problem with the mundane is, sometimes it is just mundane.
At his best, Eamonn Marra can give a real clarity to those everyday situations, finding the oddness and beauty in unlikely places.
But there are times when the drab greyness of life just feels drab and grey.
''Dog Farm, Food Game'' is a fantastic opening.
The narrator talks about the ''sad part of the internet'', which culminates in him engaging in a semi-naked exchange via webcam with someone on the other side of the world.
There is an intense fragility to it all, a desperation for human contact but only at arm's length.
The characters develop an online relationship, inventing their own time zone so they can communicate for long periods, watching each other eat.
Unsurprisingly, it is not the greatest basis for a budding romance, but Marra is able to find the sublime in the ridiculous.
Undoubtedly, the highlight of the book is the eponymous chapter/story.
Naseby is subject to a wasp boom and camping families are plagued by the insects during what is supposed to be a relaxing holiday.
For the children, on whom the story focuses, the dead wasps become currency - collect enough and the local dairy rewards them in cash.
It is brilliantly evocative of the dynamics of childhood, the way boys and girls interact and the fear of the ''big kids''.
Not all of 2000ft Above Worry Level resonates so vividly but there is enough here to suggest Marra is one to watch.
I am genuinely devastated this did not make the shortlist.
The writing is razor sharp, it is perfectly structured and laugh-out-loud funny (no, really).
SORROW AND BLISS
Meg Mason
HarperCollins
By rights though, Sorrow and Bliss should be a slog.
Protagonist Martha is plagued by bouts of crippling and undiagnosed mental-health issues which see her spending days and weeks in bed or dozing in her father's study as a child.
The fluctuations continue as we follow her into adulthood and spark the end of one particularly ill-advised marriage to a wannabe playboy.
Despite all this heaviness, the relationships between the characters, especially Martha and her sister Ingrid, sparkle.
Family dysfunction is obviously great fodder for authors exploring the quirks of humankind, but Meg Mason handles it with extreme skill.
Exchanges between family members often carry that subtle blend of love served with an overpowering scoop of derision.
Martha's mother is an eccentric sculptor and her father a poet with decades of unfulfilled potential under his belt - hardly a nurturing environment for a young girl with such immense inner turmoil.
When she finally marries Patrick, a ''nice guy'' who has loved her since childhood, it is both perfect and nightmarish, the scales swinging towards the latter as time goes by.
It hurtles towards an ending but the author skilfully avoids the fairy-tale finale.
It is a rare thing for a book to make a reader both laugh and cry.
Mason is a supreme talent.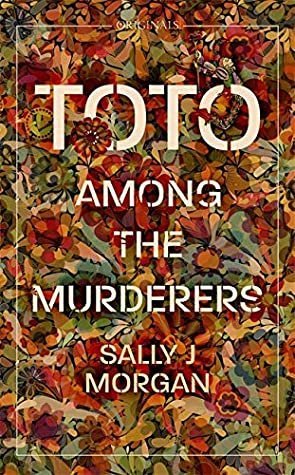 TOTO AMONG THE MURDERERS
Sally J. Morgan
Hachette
Having a chilling encounter with serial-killing couple Rose and Fred West is surely too compelling not to write about.
But of course it is one thing having that experience and another thing entirely to build a novel from it.
Knowing about Sally J. Morgan's brush with evil means the reader is looking out for the ''Fred and Rose bit''.
Rather than centring the plot around the chance meeting, as must have been the temptation, the author instead builds the narrative through a group of art students in Yorkshire.
The carefree atmosphere of the '70s is nicely conveyed and emblematic of the era is protagonist Jude, or Toto to her friends.
She is a free spirit, a hippy known for her ''jaunts'' during which she hitchhikes around the country, living on her wits.
Toto feels most alive when in danger.
And she frequently pushes the limits of her personal safety, a trend also reflected in her choice of relationships.
Toto becomes tangled in a possessive relationship with another woman, in which she is used as a pawn to torment a third party.
Meanwhile, her best friend Nel's relationship with her fiance is also disintegrating as she finally breaks free of his violent grip.
In fact, most of the couplings in the book are horribly flawed in one way or another, probably a fair representation of young people navigating the seas of love.
Unfortunately, the resolution, which neatly seems to solve the major characters' romantic woes, is a letdown.
At the festival
Catherine Chidgey appears at the Dunedin Writers & Readers Festival on Sunday, May 9, talking about ''The Historical Novel: Germany''.
Dunedin Public Art Gallery at 10am.