LIVING BETTER
Alastair Campbell
John Murray Publishers
THIS IS NOT HOW IT ENDS
Jehan Casinader
HarperCollins
REVIEWED BY ELSPETH MCLEAN
Books about people with depression might be expected to be mood-sinkers, but that is not the case with Alastair Campbell and Jehan Casinader's accounts of their experiences.
It might be tempting to look for similarities between the two authors. After all, both have been young, driven high-flying journalists, Campbell in Britain, and Casinader in New Zealand.  However, going too far down that track would overshadow what each of them has to say about learning to live with their condition.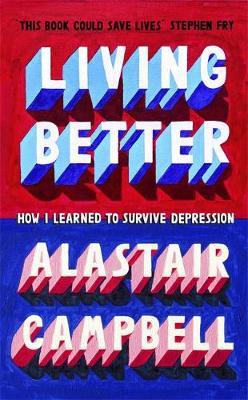 Campbell, probably best known for being British Prime Minister Tony Blair's spokesman, press secretary and director of communications, has written a compelling account of his long-term severe depression.\
As he explains, he has a great life including a wonderful partner of 40 years, three children, great friends, a nice home, a dog, money, and freedom to do what he wants in his career. But despite all that, he has depression which he cannot control.
Every day when he wakes up, he decides where he is on a one to 10 scale – one being pure unadulterated happiness and 10 being suicidal (although he says one and 10 are no-go zones).
By the time he gets to a seven, even the act of speaking is hard and when he hits nine, bed is the only place to be.
He has gone to great lengths to explore and try to understand his depression. He takes medication, and has good psychiatric support but still encounters what he calls massive plunges and, even if he is aware they are coming on, he cannot control them.
In a contribution at the end of the book, his wife Fiona describes his determination over years to get well without professional help. He gave up the booze, shunned psychiatrists and made what she describes as ''a noisy virtue of curing himself''. However, despite this, he was a high-functioning depressive, first as political editor of the Daily Mirror and later in his work with Tony Blair.
She says ''we normalised and misread the workaholism and demonic energy'' and the mind-numbing crashes which could leave him unable to get out of bed at weekends.
She wishes he had sought help earlier and her advice to others is ''if you are in any doubt about the mental health of someone you love, fight as hard as you can to cajole them into seeking and finding help''.
She acknowledges this is not easy because the risk is that you are making an already volatile person feel more pressure.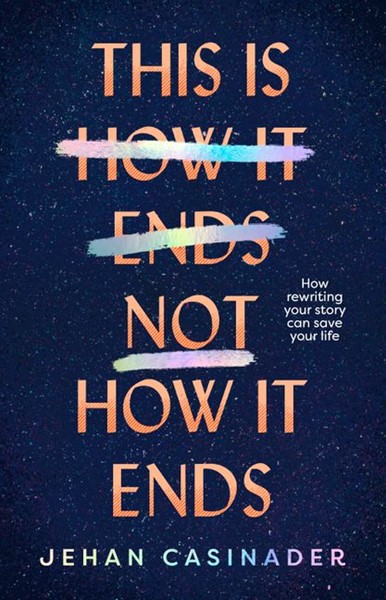 TV journalist Casinader, who was named broadcast reporter of the year at the Voyager Media Awards this year, outlines his four-year battle with depression, peppering the account with snippets about news stories he was following at the time.
He says he never imagined he would be depressed, that the mental-health stories he covered as a television journalist would eventually become his story.
He came to see that his depression was largely the product of a story he had written for himself, but that he had the power to reinvent his character and write a more hopeful plot. He details how this can be done at the end of the book.
''In the same way that we prescribe antidepressants, teach meditation and encourage people to exercise, I believe we can also help people to rewrite their stories.''
Casinader also emphasises the need for support , in his case his friend Tommy who stood by him, ''holding a torch while the road was dark'', and whose encouragement on his worst days  was ''just enough for me to get by''.
He touches on the controversial question of whether all the talking about depression is necessarily helpful and whether in some instances it contributes to the problem.
He considers the most useful stories are those which remind people that experiencing mental distress, and even having suicidal thoughts, does not make them crazy and that it is possible to survive. Survivor stories remind people of their own strengths.
Both books offer insight to readers about the complexity of depression and how the two authors have found differing ways to deal with it.
These books are not meant to be instruction manuals or a substitute for professional help, but they may give hope for those with the condition, and their nearest and dearest.
Elspeth McLean is an ODT columnist and former health reporter