LEAVE THE WORLD BEHIND
Rumaan Alam
Bloomsbury
REVIEWED BY PETER STUPPLES
Rumaan Alam, an American novelist, has a wonderful way with words, with turns of phrase, the playful irony of the omnipresent author playing with his cast of characters, even when the plot takes us into a dark dystopian world.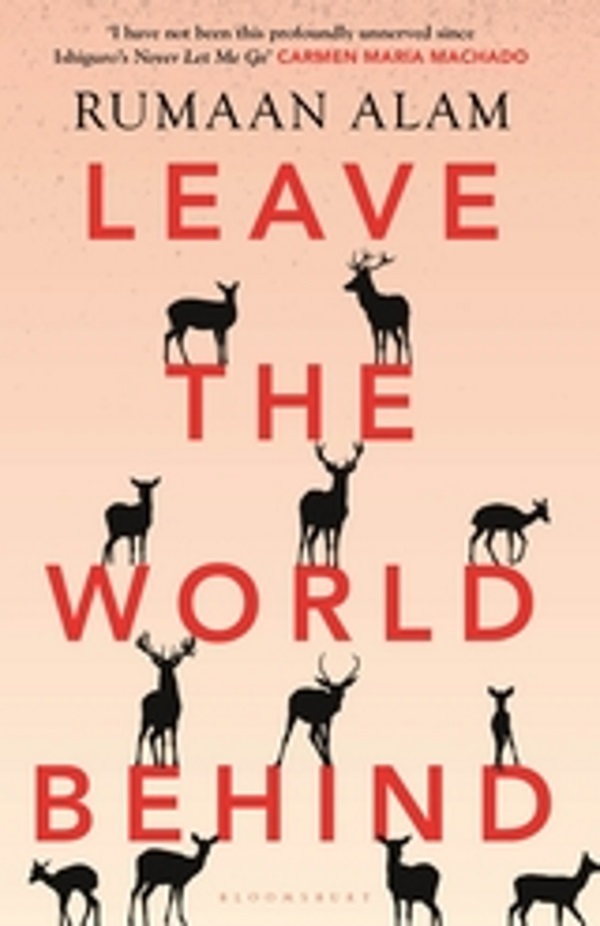 Clay and Amanda, a humanities professor and an account director, with their children, Archie (15) and Rose (9) are off on a summer vacation. They had found a rental on Long Island on the internet: ''Step into our beautiful house and leave the world behind.'' Little did they know how true this would turn out to be.
To give a sample of Alam's prose: ''[Their] car was not so new as to be luxurious nor so old as to be bohemian. A middle-class thing for middle-class people, engineered not to offend more than to appeal, purchased at a showroom with mirrored walls, some half-hearted balloons, and several more salesmen than customers, lingering in twos and threes...''
The house turns out to be in the remote countryside, distant from any neighbours. It is indeed ideal, with a swimming pool and luxurious appointments. On their first evening they are surprised by a knock at the door. It is the owners of the house, an African-American couple, George and Ruth Washington. He is an investment executive. They are seeking shelter in their own holiday house because… 'We were driving back to the city,' explains George, 'Home. Then something happened'.
There was a blackout on the East Coast. Their cell-phones ceased to work, but just before they did there was an alert cut off mid-phrase. Amanda understands. She too saw the alert. The children find the television no longer works. Then there is a sound, more like shift in the atmosphere, some vast dislocation of the air, much later repeated. Deer appear in large numbers, migrating, fast. Flamingos swoop down beside the swimming pool. What to do?
Alam's skill enables us to see the new world from the point of view of each character in turn - practical or panicky, supposedly rational or crazily emotional.
The new foundations of their world - instant communication, reassuring newsfeeds, experts telling them what is happening - are pulled from under them. Is it war or climate change, space invaders or an asteroid shower? The somewhat superior narrator knows, hints are dropped. We are being warned that this is where we are heading. If and when will we, like those in the novel, simply go round in circles when there is nowhere else to go? ''If they didn't know how it would end - with night, with more terrible noise from the top of Olympus, with bombs, with disease, with blood, with happiness, with deer or something else watching them from the darkened woods - well, wasn't that true of every day?''
Enjoy the humour as you start packing your emergency gear and hunker down for Armageddon.
Peter Stupples, now living in Wellington, used to teach at the University of Otago