Emma Neale writes convincingly about loss and the complexities of grief.
BILLY BIRD
Emma Neale
Vintage/Penguin Random House
By HELEN SPEIRS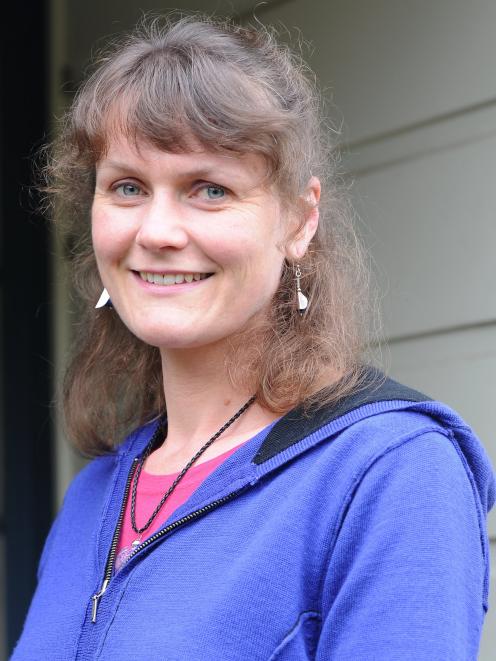 Billy is a little boy with a big problem. His life has been turned upside down after the death of his cousin Jase, to all intents and purposes his beloved big brother.
Jase had come to live with Billy and Billy's parents, Iris and Liam, after the separate deaths of his parents.
The family unit, which had adjusted to accommodating Jase, starts to disintegrate after his death, which compounds the other losses.
Adding to the stress, Liam has been made redundant from his Auckland television job and the family is in the process of packing up and moving south to Dunedin. Liam is setting up an adventure tourism venture with a friend, but Iris, a seamstress, is wondering what to do with her successful business.
Liam is kept busy with work and is determined to staunch things out, by keeping everything in. Iris, meanwhile, is in micro-management mode, trying to create order in the chaos, obsessing about housework, intently watching Billy, and resentful of Liam's retreat from them and into work. Billy, also coping with moving house and city and starting a new school, is desperately missing his playmate, blaming himself for Jase's death, and seeking comfort and contact that his parents - struggling with their own relationship, grief and guilt - are unable to fully give. He is also terrified one of them might be the next to leave him.
The once bubbly boy with an insatiable curiosity and giant vocabulary becomes withdrawn and finds solace in the avian world. Increasingly, and particularly in times of acute stress, he starts behaving and communicating like a bird. For him, it is a way to stay connected to Jase (he experienced a "moment'' with a bird at the site where Jase died) and retreat into a private, safe world. He has always loved and been fascinated by birds (their "miraculous, random, pleasurable IS-ness!'') and "bid'' - an approximation of "bird'' - was his first word.
At first, Billy's parents and school deem his behaviour quirky. It quickly becomes irritating, however, particularly for his father, and then escalates into something more dangerous. At her wits' end, Iris drags the family to counselling, where finally all are able to start dealing with the emotions weighing them down.
The "overkill'' of three deaths in one family and "cured by counselling'' storyline could easily have made this a cliched, trite read. Yet we are in adept and subtle hands. Dunedin author and poet Emma Neale is insightful and skilled when it comes to examining human emotions and experiences condensed in family life.
She writes beautifully, perceptively and deceptively simply, whether it is about love and desire ("His hands were earth parched for the rain of her''), about the fear of parenthood ("Then came the eponymous, quintessential, most pregnant of pauses.
A woman waits on a fulcrum, feeling her life tip towards the maelstrom''), about the joy of parenthood (a "toddler puddling about like a penguin, leaving surrealist art installations all over the house''), about grief ("they all lived saddestly ever after'') and connection ("They sat there, pressed up against each other, primate to primate, as body warmth started its mending'').
Neale writes convincingly about loss and its aftermath: about the complexities of grief, the overwhelming burden of guilt, and how blind family and friends can be to each other's suffering when they are swamped by their own pain.
Her characters are believable, fallible and lovable. Billy reminded me in turns of Alexander McCall Smith's Bertie and Kate de Goldi's Frankie.
As in her poems, she shows how simple and complex, beautiful and ugly, funny and sad life can be. And, as usual, does it perfectly.
Helen Speirs is ODT books editor.
Win a copy
The ODT  has five copies of Billy Bird by  Emma Neale to give away courtesy of Vintage and Penguin Random House. For your chance to win a copy, email helen.speirs@odt.co.nz with your name and postal address  in the body of the email,  and ''Billy Bird Book Competition'' in the subject line, by 5pm on Tuesday, September 6.
LAST WEEK'S WINNERS
Winners of last week's giveaway, The Girls by  Emma Cline, courtesy of Penguin Random House, were: Karen Brooks and Barbara Weavers, both of Dunedin.