LOVE AMERICA
Jenny Robin Jones
Calico Publishing
REVIEWED by JESSIE NEILSON

Jenny Robin Jones had always been intrigued by the idea of America. Growing up in the UK she had held America in her psyche for its unfathomable wealth and materialism, a place with a disparaging attitude of missionary zeal towards the rest of the world.
Jones, a former New Zealand Society of Authors executive director, determines finally to visit the land itself, to test her long-held stereotypes. Her quandary is where to target in such a broad territory, one with such a prism of attitudes and ethnicities.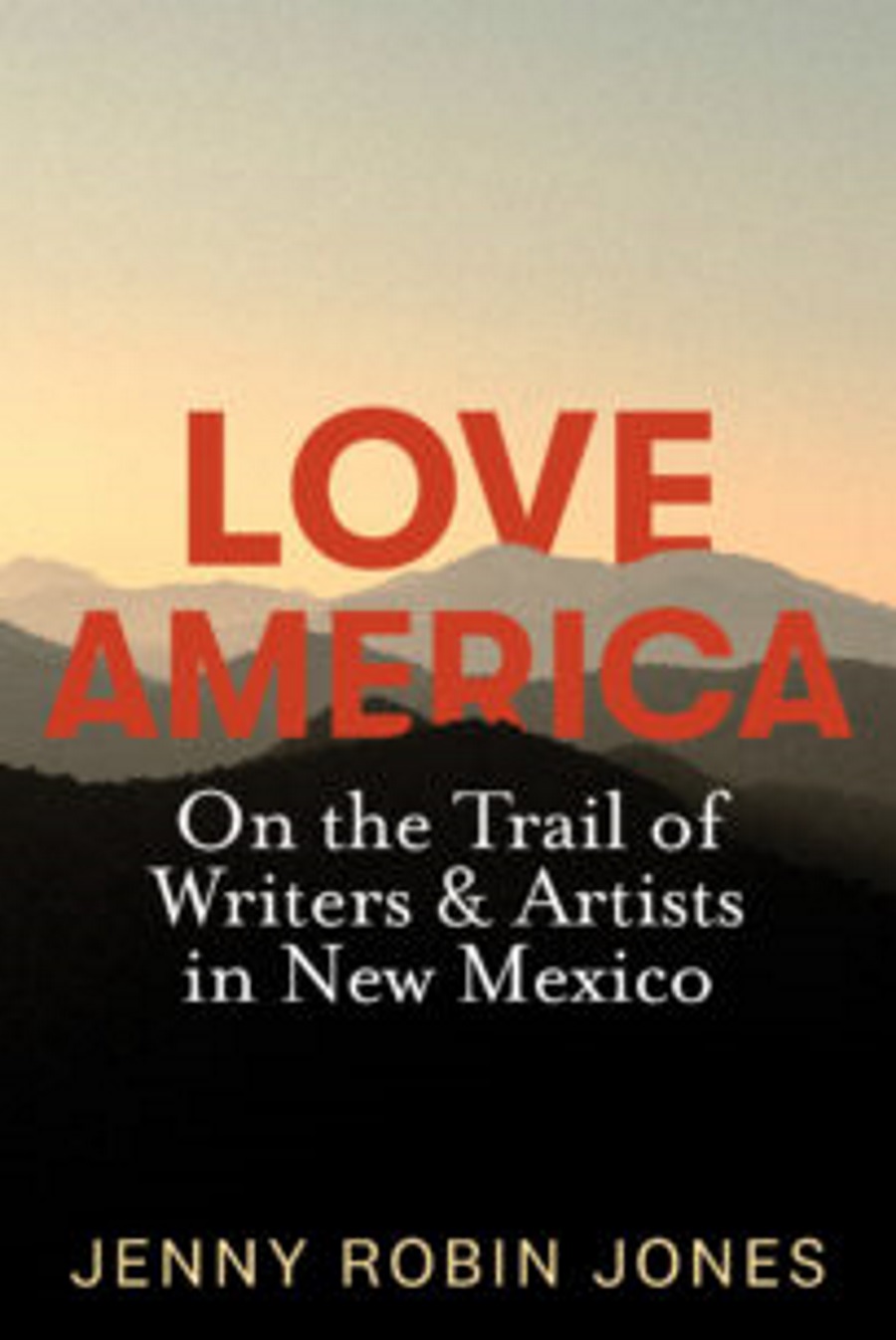 A swarming city does not appeal, nor anywhere worshipping commercialism. Her preference is a place on a human scale with a sense of lived history as well as literary or artistic legacies.
She decides on Taos and Sante Fe, New Mexico. Taos, a town of around 6000, is set in the desert and surrounded by the Sangre de Cristo mountains. This area has ancient roots, for the village of the Taos Pueblo represents the nation's oldest continually inhabited community.
Taos satisfies her curiosity with history. Furthermore, it qualifies as a literary and artistic centre, for earlier expatriate luminaries included Willa Cather, D. H. and Frieda Lawrence, wealthy patron Mabel Dodge Luhan, and Georgia O'Keeffe, in an ongoing flux of writers, artists and photographers.
Jones is more than intrigued, and, with her travelling companion the o-m (''the old man''), she likewise takes to exploring the rich and varied landscapes of the region. She is fascinated by the step back in time at Luhan's adobe Big House, now a hotel and a record of these artists' distinct marks on the area.
This book contains elements of memoir, travel writing, biography and history. Jones is a relaxed and interested traveller, curious to visit the permanent buildings of the Pueblo set among the sparse tablelands and mesas. She is eager to have real interactions with local people, to whittle away her stereotypes. She wanted to delve into the American consciousness, whatever that might mean in a contemporary setting by meeting people face to face.
The reader has the sense that she is slowly adjusting to the foreign. Often she shifts the attention away to the western writers and artists who, like her, were strangers in this land. She wonders what drew them to this remote location as she reads up on their experiences and interpretations. She writes of Luhan, a haughty but generous benefactor to the artists and part of the cross-fertilisation of ideas, who married an esteemed member of the Navajo as a gateway to a new consciousness and way of living.
Yet Jones highlights the different narratives that preoccupied Lawrence and others and that still jar and conflict: of a ''murdered Red America'' and the ''seething White'' one which so continually rears its head. New Mexico, of all the states, had the longest history of violence and the longest period as a frontier, containing in addition a ''cradle for ultimate destruction'' that was Los Alamos. Thus Jones' feelings for the place, like the writers before her, were conflicted. The land revealed both conciliatory efforts and massive ruptures.
Love America is an account of a traveller working through both personal and broader attitudes as she explores the histories of a place. Rather than compromising on a definition, Jones digs up and re-layers what it might mean to be American at various times and by various people. She sifts through the life stories of a multitude of historical personages and how these mapped out against the land.
This is a sensitive and moving exploration through a small slice of the turmoil that is shaping contemporary America, where visions, lifestyles, race and history continue to collide.
Jessie Neilson is a University of Otago library assistant