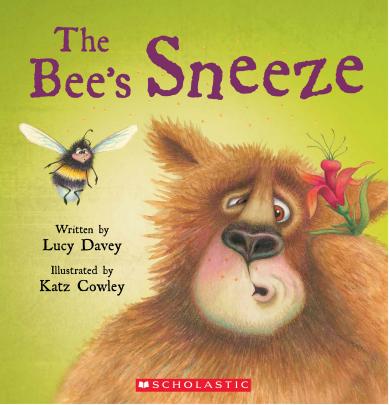 Helen Speirs reviews the latest New Zealand picture books for children.
THE BEST DAD IN THE WORLD
Pat Chapman & Cat Chapman
Upstart Press
All sorts of dads feature in this lovely book. There are dads who cook "the best breakfasts'', farmer dads who like floppy hats and gumboots, dads who can "build anything'', ones who "never get tired'', and dads who know "that ice cream fixes everything''! Despite their differences, the grown-ups have one thing in common: to their children they are the best dad in the world. The story, message and illustrations are delightful. This is bound to be a big hit with children. Ages 2+.
SPEED KING: Burt Munro, the World's Fastest Indian
David Hill & Phoebe Morris
Puffin/Penguin Random House
This true story of one of New Zealand's unlikely champions has been beautifully and humorously retold here. From an early age, Burt Munro was an inventor. After he first saw a motorbike "chugging along an Invercargill street'' his fate - a search for the "perfect ride'' - was sealed. Little boys in particular will love this fast and furious story about the Kiwi who "always rode fast, even though he kept hurting himself''. Ages 5-10.
THE HOPPLEPLOP
Kyle Mewburn & Deborah Hinde
Lizard Lane Books
This is a reprint of Central Otago children's author Kyle Mewburn's first book, published in 2004. In a little house with a lovely garden "something special'' resides: a Hoppleplop, with big wobbly feet, so when it hops it sounds a bit like "hopple'' and a big bottom so when it sits it goes "plop''. But the Hoppleplop is hiding, so the reader must go looking through the pages to find it, and there are more than a few surprises in store . . .
Ages 4+.
THE BEE'S SNEEZE
Lucy Davey & Katz Cowley
Scholastic
"One day, a lorikeet swooped for a feed, flew far away . . . and pooped out a seed.'' The seed grows into a Tootletuff bloom whose "sweet perfume'' entices Buzzy McBee and a range of other animals, but when they take a "tickle-ish sniff'' they all want to sneeze, with potentially disastrous consequences! Tongue-twisting text, big bold illustrations and an unexpected ending make this a fun read from Wanaka author Lucy Davey and UK illustrator Katz Cowley.
Ages 3+.
THAT'S NOT A HIPPOPOTAMUS!
Juliette MacIver and Sarah Davis
Gecko Press
In this delightful book, a class trip to a zoo turns into a hunt for a missing hippopotamus. The children believe they are the best hippo hunters in the town, but they could do with listening to a little boy called Liam. Short snappy rhyming text carries the story along, and the illustrations - particularly of the children - are charming. Plenty of chance for discussion as little ones identify the different animals. Huge fun.
Ages 3+.
THE GREAT KIWI ABC BOOK
Donovan Bixley
Upstart Press
This is a fun way for children to learn their ABC, courtesy of prolific author/illustrator Donovan Bixley. Drawn in his instantly recognisable style, and including some of the madcap characters from previous books, Bixley takes us on a romp through New Zealand's beaches, backyards, farms, plateaus and mountains to find everything from All Black lambs to zookeepers, and a whole lot in between.
Ages 3+.
Helen Speirs is ODT books editor.