Genre-blending Rhombus mixes up the right tunes, Christian rockers that appeal to all, local lecturer Dr Glam's fusion jazz proves a treat, People Under the Stairs with their down-to-earth rhymes, and Ice Cube back at what he does best.
> Rhombus. Self-titled. Rhombus Productions.

4 stars (out of 5)
The opening strains of the third album from Kiwi band Rhombus are fitting: a slow, staccato burst of bass that sounds like the foghorn of some ghost ship headed for strange waters.
Rhombus doesn't disappoint, taking in various points of the musical compass, mixing and mutating genres into its own blend of dub, reggae, soul and scratchy funk.
MC Antsman and MC Mana join Lisa Tomlins and other guest vocalists, including Jamaican artists Ranking Joe and Junior Kelly, to lay various lyrical textures to the bedrock of beats provided by the band's core crew.
Single download: Babylon Retreat
For those who like: To step through twisted roots.
- Shane Gilchrist
---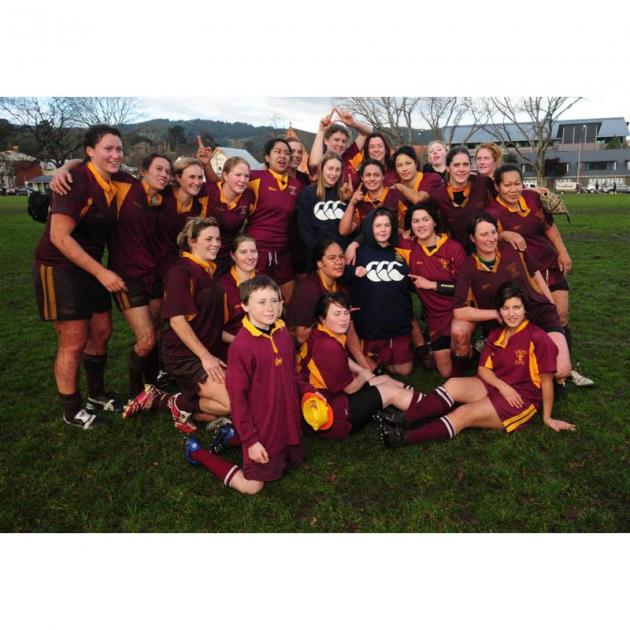 > P. O. D. When Angels & Serpents Dance. Cooking Vinyl.

4 stars (out of 5)
Christian rock . . . it's an oxymoron, isn't it? While the devil is supposed to hold all the best tunes, someone forgot to tell Payable on Death (P. O. D). This, their seventh studio album, will satiate old fans and should encourage new devotees.
Their bluesy ease is a revelation. Reuniting with original guitarist Marcos Curiel, P. O. D. release the noose that is nu-metal.
Working into the mix the unmistakable vocal contribution of Suicidal Tendencies' Mike Muir and a refreshingly different gospel chorus, and bringing Helmet's Page Hamilton into the fold, P. O. D. prove that after 16 years, they are still evolving.
Single download: It Can't Rain Every Day
For those who like: Crushing groove-laden melodies supplemented with funk, reggae, and positive karma.
- Mark Orton
---
> Dr Glam. Glitter Spreader. Ode Records.

4 stars (out of 5)
University of Otago lecturer Ian (Dr Glam) Chapman has a "dress up or go home" ethos that translates into sonically splendiferous jazz. And while image is everything at his live shows, it's top-drawer musicianship that gets Glitter Spreader off the ground.
Chapman's deft command of the steel hang drum is centre stage - Moonboots is a particularly entrancing mix of tabla-like rhythms and haunting, melodious sounds. But elsewhere it is fusion jazz played by the best in the business - Trevor Coleman, Frank Gibson and Rob Burns among them.
The three-track bonus DVD provides a taster of the doctor's live extravaganza.
Single download: Lurex Mothership
For those who like: Relaxomatic Project, spaced-out jazz.
- Jeff Harford
---
> People Under the Stairs. The Om Years. Om Records.

4 stars (out of 5)
Never fond of songs about shooting people, boho-rappers Thes One and Double K - collectively known as People Under the Stairs - release The Om Years, a retrospective which cherry-picks hits, B-sides and rarities from their four-album tenure on the underground label.
This two-disc, 31-track collection is a captivating reinterpretation of hip-hop's innocence, full of down-to-earth rhymes about Saturday nights on the California coast. While such subject matter wears thin, the beats remain crisp and inventive throughout, conjuring a kind of "Daisy age" rap for the 21st century.
Single download: San Francisco Knights
For those who like: The fact that alt-rap isn't dull
- John Hayden
---
> Ice Cube. Raw Footage. Lench Mob Records.

3 stars (out of 5)
The granddaddy of gangsta rap leaves behind the silver screen to release his eighth solo album, Raw Footage.
Opener What is a Pyroclastic Flow? ("red hot lava mixed with saliva", apparently) suggests senility is setting in, while the stale G-Funk backdrop of Get Money . . . and Do Ya Thing give the impression that he's merely (West) coasting.
But a brace of tracks - Gangsta Rap Made Me Do It and Hood Mentality - rescues the set. The former is a whip-smart ironic comment on the cause of the world's ills, while the latter sees Cube brood in a manner last seen when he burst straight outta Compton.
Single download: Gangsta Rap Made Me Do It
For those who like: Gangstas growing old gracefully.
- John Hayden