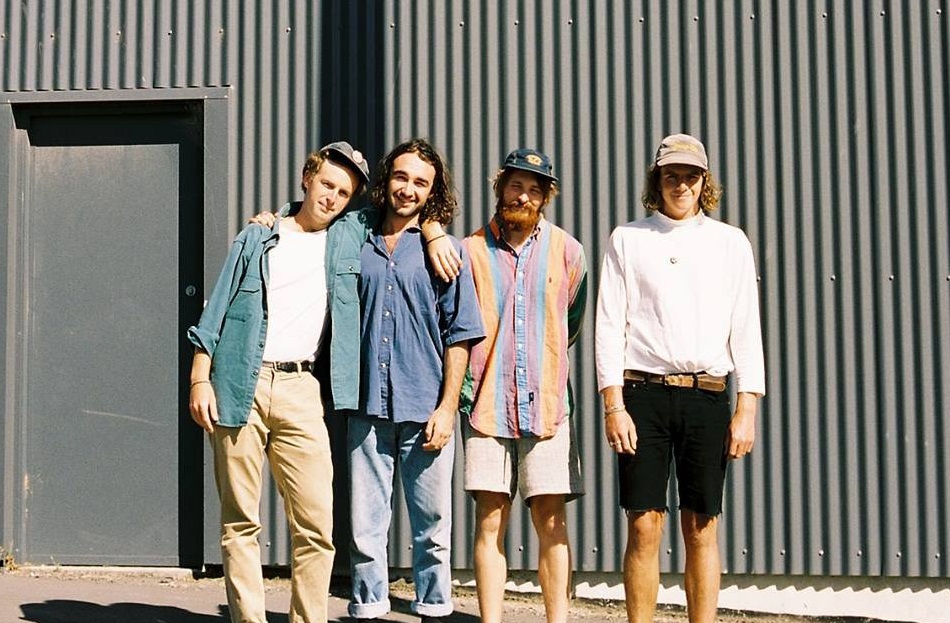 It's been a bumper couple of weeks for Dunedin single releases, perfect for your Easter break listening post.
Here's a quick roundup of some of the highlights. Please enjoy with a hot cross bun in hand. Nga mihi o te Aranga!
PIPSY: WHY CAN'T I GET WHAT I WANT, FOR ONCE?
Why Can't I Get What I Want, For Once? is silky smooth indie rock croon from former Dunedinite Paul Pouwels, now based in Melbourne. The vocal affectations reference Screens-era Mint Chicks, while the instrumentation is pure beach rock, hooky and polished with a gentle wave for a chorus. It's all charm.
ASTA RANGU: SKIP ON TRAK ONE
Dunedin songwriter and guitarist Richard Ley-Hamilton (Space Bats, Attack!, Males) has a new project, the yoga-fit noise rock of asta rangu.
In his years in the Dunedin scene, Ley-Hamilton has never released a bad song, and
skip on trak one
, the debut single from asta rangu, is no different. It's musically layered, dense, and just a little more distant this time around. With dark intense guitars setting a stark tone over which Ley-Hamilton's introspective, intricate and vivid wordplay can roam, it all builds to a gliding chorus, before the guitars take over, burying the vocals and nodding to the DNA of Sonic Youth and slow core pioneers Codeine.
skip on trak one is also the first release on nascent Dunedin label trace/untrace records. Run by Julie Dunn and Ley-Hamilton, the label plans to issue cassette and digi-downloads. A number of other great bands are already on the roster including the raucous punk rock of the Rothmans. The label will also celebrate their early releases with a launch party at The Attic on April 29.Peel your eyes and listen at www.traceuntracerecords.com/
SOAKED OATS:  FLIES ON THE WALL
One for the surf fans is Soaked Oats' Flies on the Wall. It's a chilled-out bag of summer stone fruit, all breezy melody and reverbed guitar leads. Check it out if you're a fan of Mac DeMarco, Gromz, or Albion Place.
OV PAIN:  B C I
Dunedin avant-duo Ov Pain, aka Renee Barrance (Élan Vital, The Hairdos) and Tim Player (Opposite Sex), have unearthed the first taste of their forthcoming debut cassette. The song, called B C I, is an undulating piece of quirky drone pop that recalls early period Velvet Underground, with the psychedelic swirling keyboards of some more dirge-heavy early Flying Nun, Xpressway and Suicide. The pair trade off on scratching, impassioned vocal duties about a future of technological dystopia — B C I perhaps standing for brain-computer interface — while Tim Player's drums tumble round and around under the undulating synth keys.
The pair's self-titled debut cassette is due in early May on tape-based label Zero Style (Wellington) and in Australia on Vacant Valley.
Listen at soundcloud.com/vacantvalley
ALBUM LAUNCH
Barrance's other band, Dunedin darkwave post-punk trio Élan Vital, which I profiled a few weeks back, are busy this week too, celebrating the release of their album with a show at None Gallery. Barrance (keyboard, vocals), Nikolai Sim (bass), and Danny Brady (machines, programming, vocals) are returning to where their debut album Shadow Self was recorded for the show that features support from fellow darkwavers Strange Harvest and the electro-doom of Pesk. Records, CDs and digital downloads will be available on the door.