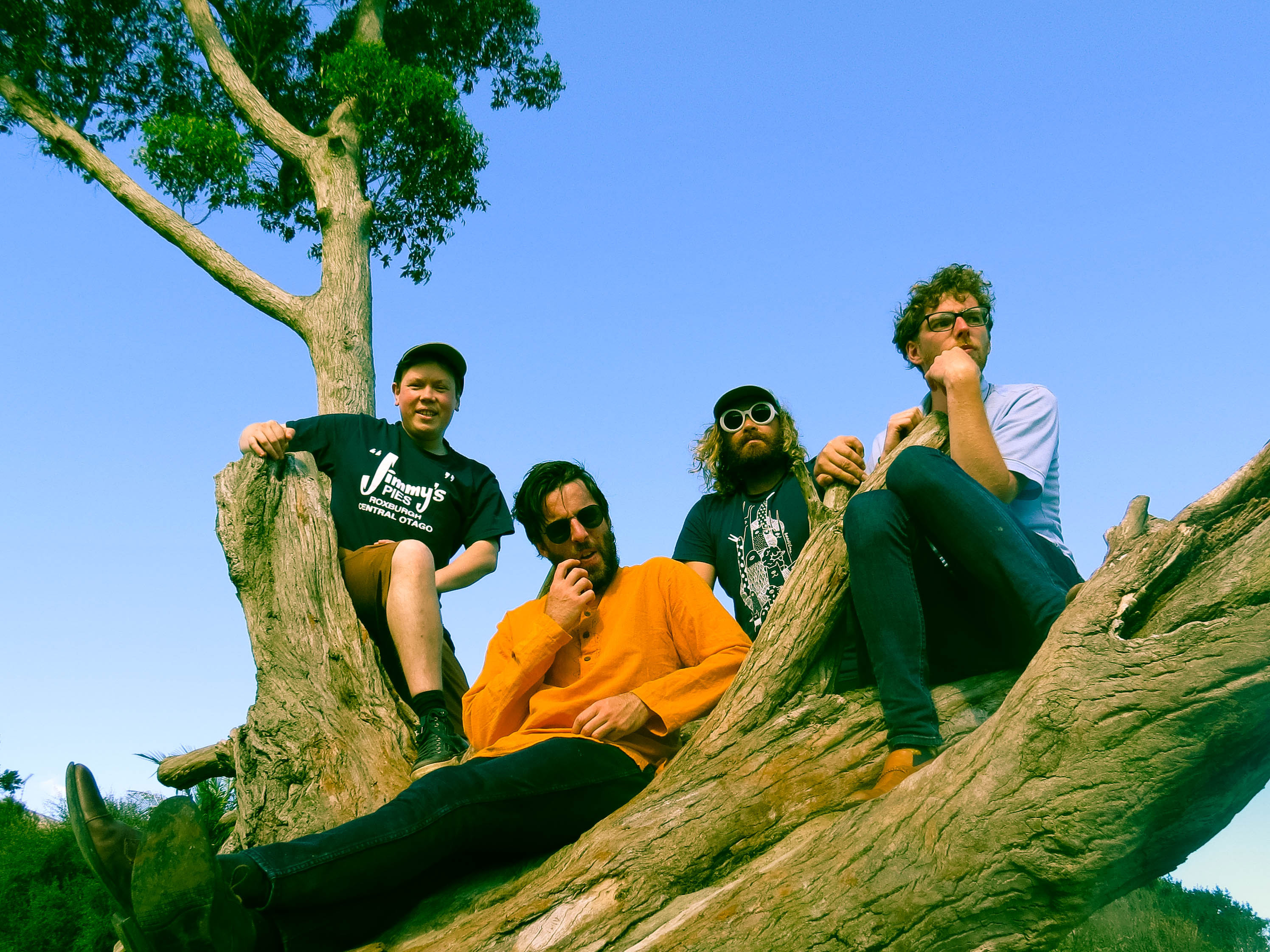 Auckland alternative pop outfit Ha the Unclear is out and about this month, touring behind new single
Big City
, the first taste of the group's sophomore album due out later this year.
"I think we're done," vocalist, songwriter, and former Dunedin resident Michael Cathro says of the album down the phone from Auckland. 
"We just keep going in and adding little endings and things like that to it, but I think we're done now. We'll probably have a listen over it and see if there's anything else we want to add, but yeah, another full album done."
The album and single were recorded in the recesses of Mt Eden studio the Lab with producer Tom Healy (Tiny Ruins, Popstrangers), who guided the band towards some new sounds for the sessions.
"We've coloured [the album] a little bit with some synths", Cathro says.
"I think it adds a little bit of something interesting. [Tom's] sort of given a whole new palette for us. We've gone with stuff that if it was just us we wouldn't have thought of doing. I've always just been clean, clean, clean but he's taught me some new ways of using the guitar."
Nearly all of the forthcoming album tracks were written in Auckland.
"There's a theme emerging of distance that has been coming through a bit," Cathro says thinking about the body of work.
"That's been guiding my thoughts about album titles and stuff. My girlfriend was living overseas for a while, and then moving up here [from Dunedin] away from friends and family, there's been a lot of distance."
Big City describes a public transport journey as a bus full of people fail to react appropriately to an on-board emergency. The narrative focus is supported by choppy guitars, melodic bouncing bass and some lavish vocals.
"I was working in the city at the time and catching the bus every day and it was just something that happened and I thought a lot about it afterwards. It was really weird. This guy was in trouble and no one was really helping him. It was definitely a different experience for me; I hadn't really seen anything like that in New Zealand."
Ha the Unclear plays at Plato next week with Soaked Oats.
MERMAIDENS
Wellington three-piece Mermaidens is on tour this month before the release of its new single Satsuma. Due to drop on May 26, Satsuma will be the second taster from the group's highly anticipated sophomore album, hot on the heels of the hypnotic, dark and riff-heavy Lizard, which the band released last month. The band's new album, Perfect Body, is due on August 4 via Flying Nun Records.
SWEET & SAD
Otepoti-based folk-pop outfit Sweet & Sad is launching its debut EP Certainty tonight at None Gallery. The trio, led by songwriter Eliana Gray, will be supported by a set from Repulsive Women, and the debut performance by Pearl Hotel. The evening also doubles as the launch for A Certain Knowledge, Gray's debut chapbook of poems illustrated by Erin Broughton. 
The gigs
• Ha the Unclear Big City Single Release Tour, Saturday, May 27, at Plato Cafe. Support from Soaked Oats. Doors 9pm, tickets from undertheradar.co.nz
• Mermaidens Satsuma New Zealand Tour, Friday, May 26, at None Gallery. Support from Death and the Maiden and Opposite Sex. Tickets available from undertheradar.co.nz
• Certainty Release Show and book launch, tonight, at None Gallery. Support from Repulsive Woman and Pearl Hotel. $7 from 8pm.