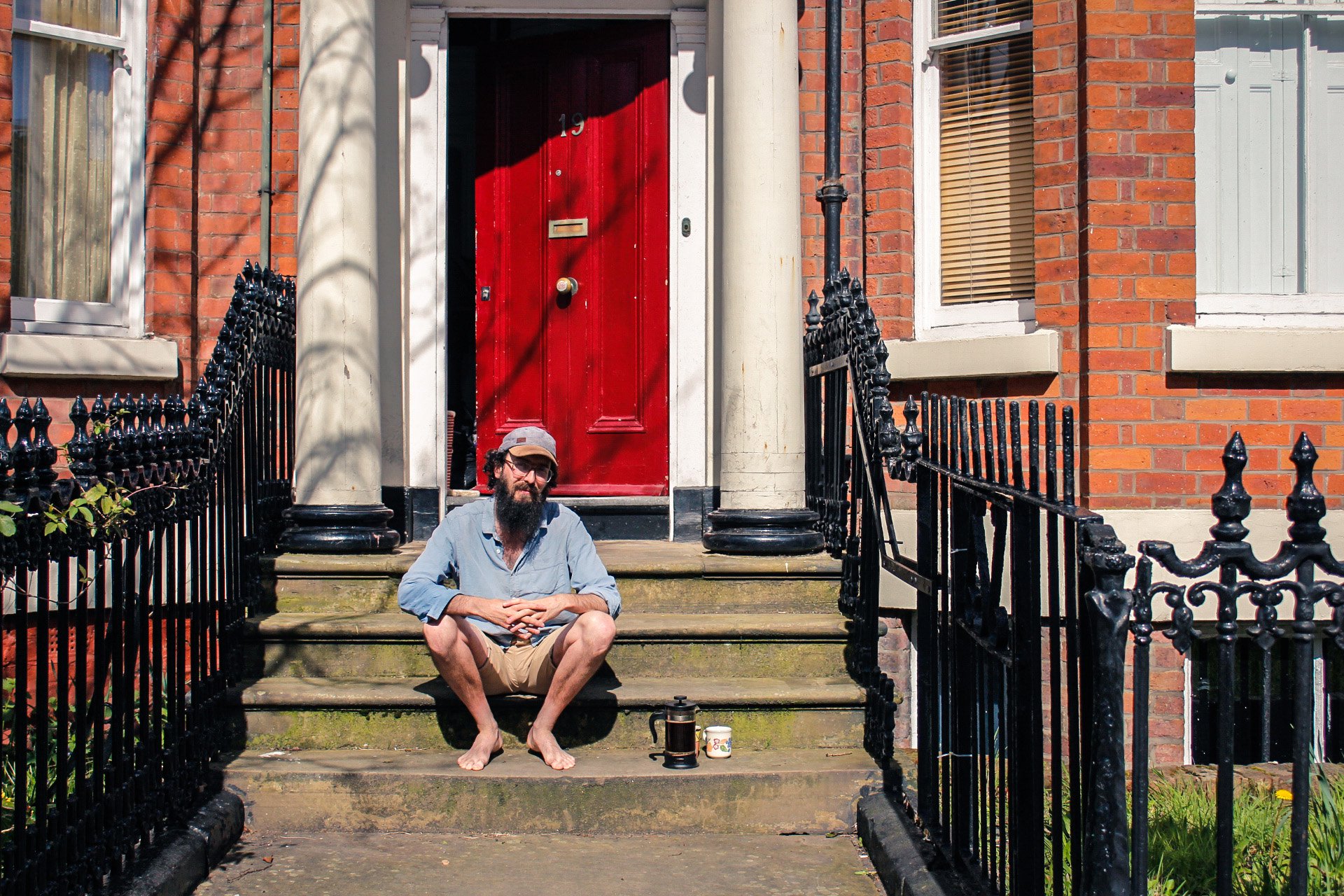 A series of novelty bedroom singles has turned into a broad and quick-witted debut album for former Dunedin musician Angus McBryde.
"I didn't really sit down to write an album, I just sat down to write a silly song. And then a few more came," McBryde says of his album's origins.
"This project, Bye Bye Fishies, has been a journey, and everything I've released has been a demonstration of an advancement in my ability. When I did Cycle Safety [at Bye Bye Fishies' first outing in 2014], it was the first time I could string something together, and figure out how to do it all."
The new album, Of No Particular Significance, retains the wit, novelty, and character of Cycle Safety and the instructive recipe of Falafel, but pushes McBryde's songwriting in theatrical and adventurous directions. It's wide-ranging in style and substance, McBryde willing to try his hand at almost anything, the album racing through adaptations of indietronica, contemporary rock, and Brit-pop. Lyrically, comedy and satire (Frugali-Tehe), sit alongside simple rather cutesy songs of love and loss (Extinguished for Good, Hour Glass), and self-reflective Sagan-style explorations on just how cosmically insignificant it is to be human (Death to the Dance, Star Stuff).
"I'd always wanted to make something that could encapsulate the breadth of my musical tastes," McBryde said.
"There's obviously a lot of classic indie-pop bangers on there, but there's the trip-hop, odes to things like Moby or Lemon Jelly, and some ideas of story-telling as well.
"It's very eclectic. The project was never limited in anyway. It was allowed to be any thing that could come out of me. Regardless of stylistics or content, it was still  OK."
Many of the references here are noticeably British, with McBryde citing childhood heroes Damon Albarn (Blur) and Jarvis Cocker (Pulp), and working for the past two years in a Liverpool bar as having a role in the album's creation.
"There's certainly no doubt that coming over here was something of a pilgrimage. There's a lot of that Jarvis Cocker conversational style in there. And one of the main comparisons I've gotten so far is to Blur, which is not coincidental. Between him [Albarn] and Jarvis, with a bit of me thrown in there, it probably is a very British-sounding record."
The release of Of No Particular Significance coincides with the expiry of McBryde's residency visa in the United Kingdom. For the foreseeable future, McBryde will be taking his music on the road, starting with camping in the south of Turkey and making his way back towards central Europe via the Balkans.
ON THE DANCE FLOOR
Dunedin dance-floor fans are in for a treat next week, with Partial Architecture throwing a techno party at None Gallery. The UK's Ansome (Kieran Whitefield), a "ruthlessly singular artist" whose tunes are "scorching and experimental, with a clear dance floor focus" headlines the night. The show will also see the Dunedin debut of Auckland's Keepsakes, along with an ambient set from Jaded Nineties Raver and a brief workout from Dunedin's Lumen Lux. Sibling heroes Back on Track close out the evening.
- Sam Valentine
See it, hear it
• Bye Bye Fishies' debut album Of No Particular Significance is available now via byebyefishies.bandcamp.com and streaming through Spotify and iTunes
• Partial Architecture presents Ansome and Keepsakes, Friday, May 12, at None Gallery with support from Keepsakes, Jaded Nineties Raver, Lumen Lux, and Back on Track. Doors at 8pm. $20 presales from justtheticketnz.com