From Carol in Westside to Nora in A Doll's House, Sophie Hambleton is developing a taste for playing strong women. She tells Rebecca Fox about following the work, in this case, back to Dunedin.
Rehearsing one play during the day and performing another at night is a first for actor Sophie Hambleton.
Not that she is complaining: having back-to-back productions on the go is a good thing for a New Zealand actor.
Hambleton is about to start rehearsals for Emily Perkins' A Doll's House, but she and co-star Kali Kopae are still performing in Sam Brook's Burn Her, a political thriller, at Circa Theatre in Wellington.
''They say you have separate places in your brain for both. It is the second time we've done Doll's House, so it's not an entirely new piece we have to learn - it's probably still in the back recesses of my brain. It'll be an interesting challenge.''
Not that Hambleton is short of interesting challenges - she has been part of the television's Westside for the past five seasons as Carol O'Driscoll, the chatty, scatty ex-wife of Phineas.
''It's been an amazing experience to play a character for that long and the longevity of the job is pretty rare.
''It's great to go back each year to see what the writers have cooked up; who Carol is sharing her life with this time.''
To be able to develop a character over so many years and journey through her life is a rare opportunity, she says.
''She's such a loveable character and she has spectacular wardrobe choices. The fittings at the beginning of the season are such fun as you find out what outfits have been chosen, what they've managed to unearth from op shops or had specially made.''
She gets great feedback from the public on Carol's look, which is amusing, as in real life Hambleton favours jeans and a T-shirt.
''I had people come up to me saying I had that skirt or I do my hair exactly like Carol.''
Her role as Nora in A Doll's House (adapted from the Henrik Ibsen's classic) is quite different. It is set in a sustainable eco-house that she and her husband Theo (played by Simon Leary, Filthy Business, Hudson and Halls) are attempting to build as events from the past come back to wreck havoc.
''She is hopeful. She wants the best for her family [but] she is complex. I feel she is trying to do the right thing. She charms people with her personality, her vibrancy but, like all of us, she is not straightforward.''
Hambleton enjoys the ''different colours'' of Nora's personality and how she is not afraid to push back and stand up for herself and what she believes in.
''I enjoy playing the complicated sides of a character and the different aspects to their personalities.''
Nora is also a mother to two children - Bee, who is played by 10-year-old Sophie Fulton, and her twin brother Billy, who will be played by a local actor in each town.
She first played the role at the Circa Theatre in Wellington in 2017.
''It is rare that you get an opportunity to revisit a theatre show. I'm stoked. We had such a beautiful time two years ago.''
Hambleton auditioned for Toi Whakaari New Zealand Drama School still unsure if she wanted to make acting her career.
''I knew the reality; how difficult it can be to carve out a career, but I got in and met an incredible bunch of people who I'm still close to.''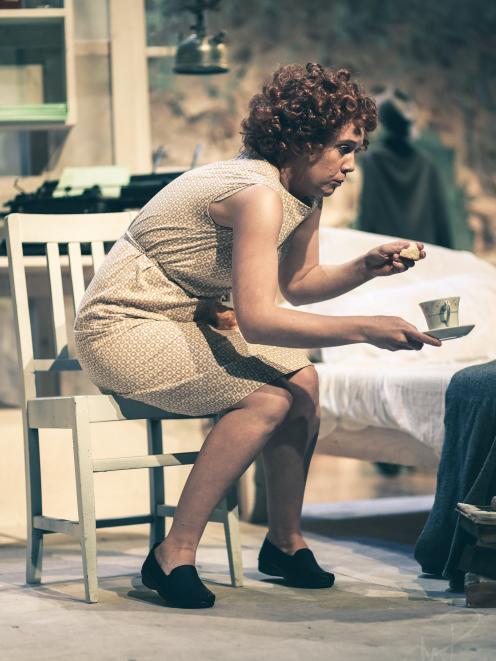 Since then she has managed to sustain herself by working in different facets of the industry.
In between recording seasons of Westside, she works for the ProActors Agency and takes to the stage whenever the opportunity arises. She has also done some teaching and casting work.
She has appeared in Consent: The Louise Nicholas Story, How to Murder Your Wife and kiwi classic Second Hand Wedding. She received the Chapman Tripp Award for Best Actress in 2010 for her role in Katydid, by Lucy O'Brien, and performed Phoebe Waller-Bridge's solo show Fleabag, which won the Fringe First Award at the 2013 Edinburgh Fringe Festival on its debut and has now become a smash-hit television series.
''It's good to diversify.''
Hambleton reckons she has worked in every major theatre company across New Zealand, including Dunedin's Fortune Theatre, where she played Janet Frame in Gifted in 2013.
''It was such a beautiful time, that four months in Dunedin.''
To see
A Doll's House, Regent Theatre, September 6-7.