PlaceMakers Dunedin and Mosgiel prides itself on being locally owner operated. It has its roots in the Dunedin building and construction industry since 1909.
Evidence can still be seen at Fletcher House in Broad Bay, which is open to the public weekends and public holidays 11am-4pm.
THE PLACEMAKERS DIFFERENCE:
As their average customer is a 'Tradie' it gives the team a different perspective in that the trade demand good quality products to meet their warranties for new homes and renovations. Trade quality products will stand the test of time for your project, with good quality brands with trade quality warranties.
"Yes, we have some lower priced options, but even these products don't have compromised quality," says owner operator Justin Macready. "We have a lot of customers who have been bitten by poor quality products from other retailers. This is especially frustrating when you've spent a lot of time on a project at home.''
The home is most people's biggest asset, and even if you are renovating to sell most people can see through budget renovations.
HELP AND ADVICE: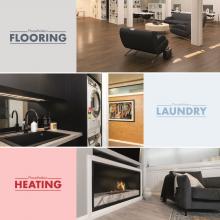 PlaceMakers has an experienced team, with well over 300 years of building industry knowledge. As they deal with the trade day-to-day, they get to see first hand the changing trends with renovations. Whether you're planning to renovate your bathroom, kitchen, wardrobes, do some landscaping, build a deck, or upgrade your heating or insulation, come and talk to the team for some help and advice.
They also have some great inspiration catalogues available instore or on the website.
Often the project can end up being a bit bigger than first thought, and the team at PlaceMakers can also recommend a great tradesperson, whatever your project is.
Come and see the team at 86 Portsmouth Drive, open 7am-5.30pm Monday-Friday, and 8am-4pm Saturday. See www.placemakers.co.nz for more.