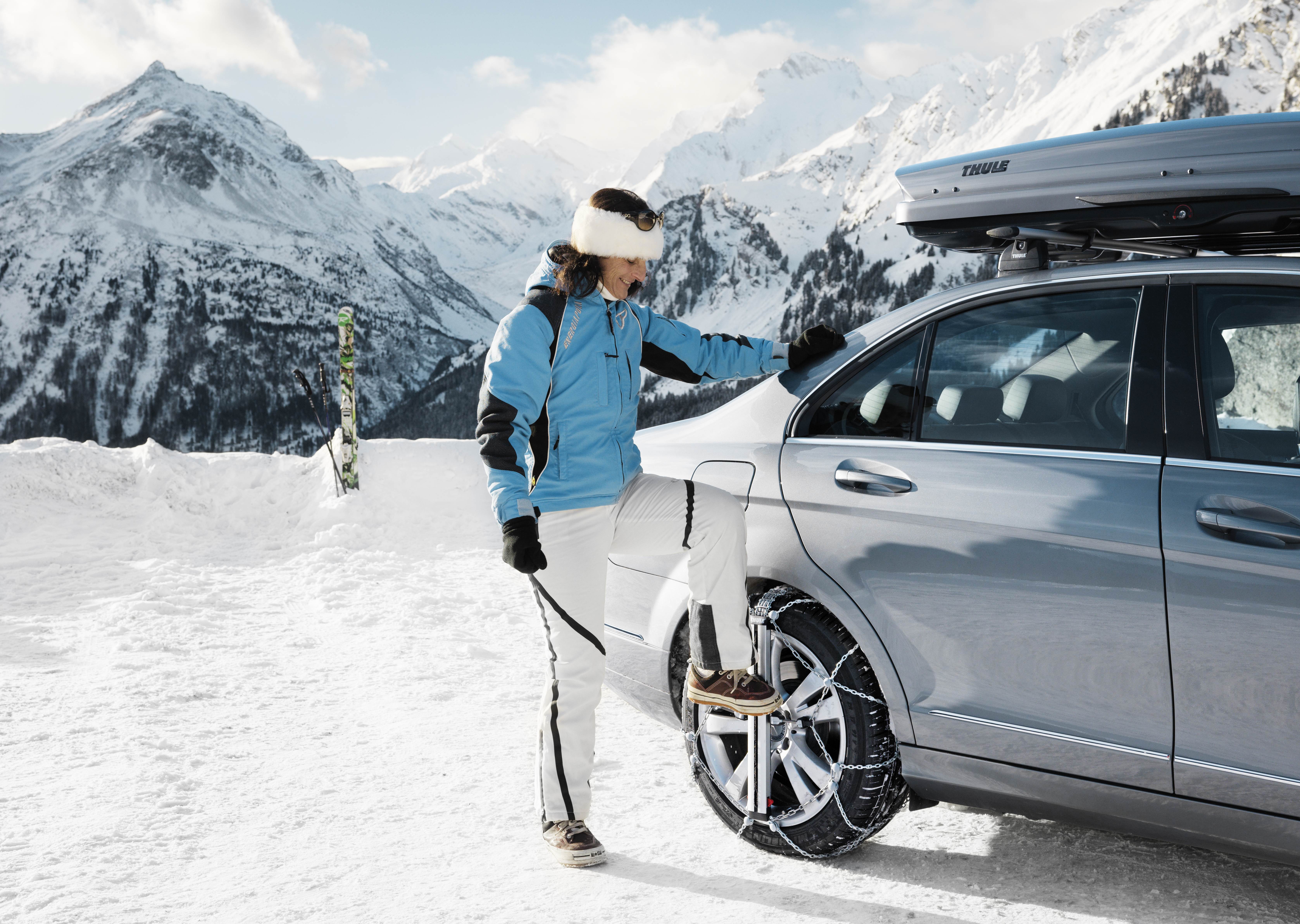 Watercooled Sports really comes into its name when winter driving conditions set in, snow and ice being (literally) water, cooled. Outside the window of the harbourside premises at 9 Kitchener St, the sky is grey and lowering — good news for fans of the white stuff. This is also the season of rugged winter terrain and loss of traction on the road, meaning it's time to put your chains on.
Essential mountain kit whether the weather brings snow, ice or muddy slush, Watercooled stocks Thule's brilliant Konig range, which includes the innovative Easy-fit chains which can be put on in just 12 seconds, faster than a round of "are we there yet?"
Avoid squashing your passengers or invading their personal space, by putting boards, boots, poles, and helmets into a Thule roof box.
Watercooled has loads instore, so you can try them on for size and colour as well as get the right advice about what to use where. Did you know a lot of newer vehicles don't have a great deal of wheel clearance, and if you put the wrong-size chains on you'll wreck your car?
Chains are priced from $109, but you can hire them for as low as $29 for a small set, $45 for large, — and if you're only doing it a couple of times a year, it makes sense. Everything is available from one day up to as long as you like, and with a full workshop specialising in tuning and repairs, your gear will be in great shape.
Hire skis, snowboards and clothing from Watercooled while you're at it, so you don't have to wait in a queue of hundreds doing the same thing at the skifield and miss out on hours of fun. Get your gear and get there safe with Watercooled Sports.