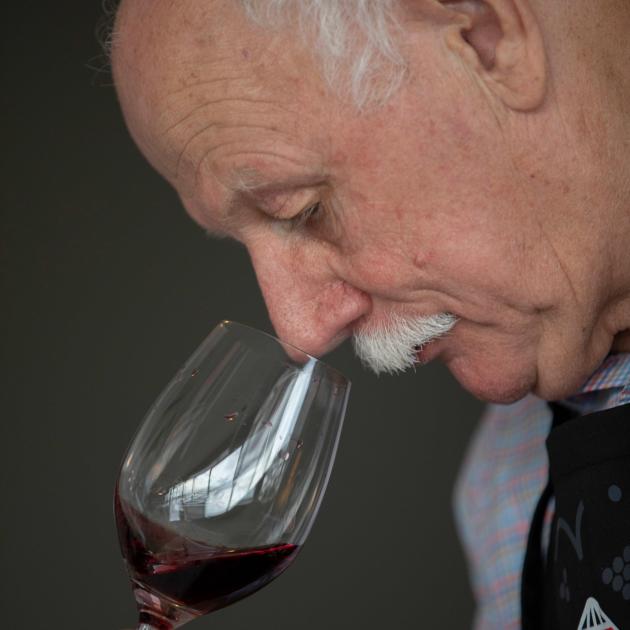 After a rigorous judging process, the 2020 New World Wine Awards Top 50 have been announced.
With superb wines chosen across 10 categories, the New World Wine Awards offer wineries the chance to have their top wines showcased nationwide.
All of the award-winning wines on the Top 50 list are now available in all liquor selling New World stores, introducing  customers throughout the country to this amazing selection – including wines they may not have previously tried.
''I think it's really important,'' Chair of Judges Jim Harré says of the Awards. ''Where I think the New World Wine Awards are different is that consumers can say, 'I've never tried an Albariño', and can buy it on the basis of knowing it's a really good example of that. It doesn't guarantee that you'll like it, but it does say it's a really good example of it and these are really good quality wines.''
The wine Harré is talking about is The Hunting Lodge Seasonal Collection Albariño 2020. From Marlborough, this aromatic wine has been called ''Riesling's sexier cousin''. Albariño is an emerging varietal in New Zealand. This is the second year a wine of this type has made the Top 50, but the Champion aromatic in the 2020 New World Wine Awards is the Villa Maria Cellar Selection Marlborough Riesling 2018.
Other Champions across the 10 categories are Lindauer Vintage Series Brut Cuvée 2017 (Bubbles); Church Road Hawkes Bay Chardonnay 2019 (Chardonnay); Vidal Reserve Hawkes Bay Pinot Gris 2019 (Pinot Gris); Framingham Nobody's Hero Pinot Noir 2019 (Pinot Noir); The Hunting Lodge Expressions Lavish Merlot Malbec 2019 (Red Blend); Mount Riley ''The Bonnie" Pinot Rosé 2020 (Rosé); Two Rivers Convergence Sauvignon Blanc 2020 (Sauvignon Blanc); Grant Burge 5th Generation Shiraz 2018 (Shiraz & Syrah); and De Bortoli Woodfired Cabernet Sauvignon 2019 (Single Variety Red).
The Top 50 is made up of the top-scoring Gold medal-winning wines from just over 1200 entries. That number was down a little on previous years, when normally over 1400 wines would be entered for the Awards, but it's a lot more than the judges thought they would be considering this year.
''We were surprised given Covid issues, and people have come through on an amazingly hard vintage,'' Harré says. ''So we were stunned to get over 1200 wines. It emphasises the importance of this competition, especially in the environment we're in where it's hard to get your wine out as so many hospitality businesses have been forced to close or are struggling.''
The pandemic also affected how judging was organised this year. Normally it would be held over  three days in Wellington, with 17 judges, along with stewards and others.
For the first time in the Awards' 18-year history, it was decided to hold the judging in regional hubs, in Central Otago, Marlborough, Hawkes Bay, and Auckland. The top ranked Silver and all Gold scoring wines were then sent to Auckland, where Harré, Associate Chair of Judging Sam Kim, and consulting winemaker Simon Nunns reviewed the regional scoring to confirm consistency and award the Top 50.
Judging for the New World Wine Awards is held to international wine show standards, using a double-blind tasting system.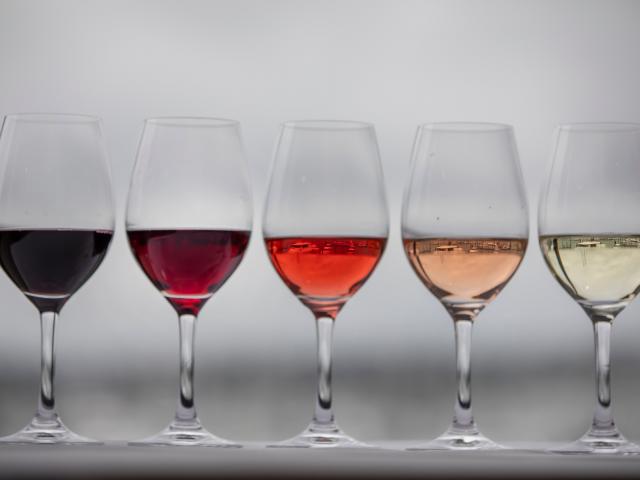 "If you're a winery and you go through the process of entering, you get sent a sticker to attach to each bottle of your wine,'' Harré explains. ''That has a four-digit number on it, unique to that particular wine. When the wines come in, they are then randomly allocated a three-letter code, which is the only code the judges see. All the judge knows is the year it was harvested, the varietal and if it's from overseas, you'll know the country. That's it.''
The rigour ensures that bias isn't an issue, and any small discrepancies from the regional results were ironed out by Harré, Kim, and Nunns. Harré says that New Zealand is fortunate to have a high standard of wine judges, with all earning their place each year through how well they've judged.
All the winners in the 2020 New World Wine Awards must retail for $25 or less. The wine is judged by what's in the glass rather than price - which is great for consumers.
"A Gold medal in these Awards can be held in the same high regard as a Gold in other respected wine competitions," Harré says.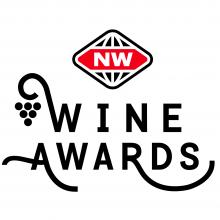 Check out the full list of New World Wine Awards winners at newworld.co.nz/wineawards and find the Top 50 wines at your local New World store.