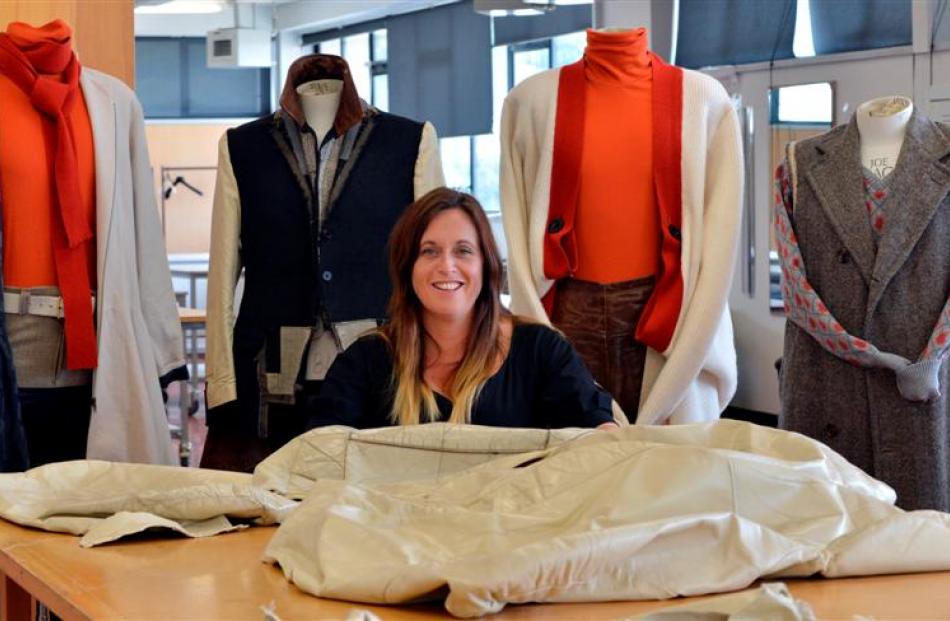 Three years ago, Justine Tindley could not replace a button on a shirt.
Now, she is being recognised as one of Dunedin's top emerging fashion designers.
The 42-year-old St Kilda resident is one of three Otago Polytechnic graduates selected as finalists for this year's 10th anniversary iD International Emerging Designer Awards.
Organisers today revealed all 31 finalists from New Zealand, Australia, China, Italy, Croatia, the Netherlands, Singapore, Ireland and India.
Ms Tindley was the top student in last year's graduating fashion design class at Otago, and won a sustainability award as well as the opportunity to show her five-piece graduate collection in the 15th anniversary iD Dunedin Fashion Show in April.
She said being involved in iD was nerve-racking, but also a confidence boost.
''It's validation that what you're doing is good and exciting. I never expected to get this far and never expected to do anything like this, so I'm just going to take it as far as I can and see what happens,'' she said.
Ms Tindley spent about 13 years working in film and television, as a camera operator and wardrobe stylist.
Frustrated by her lack of sewing ability, she decided to study fashion to further her production career.
''I liked working in wardrobe, but if a button came off I was like `uh-oh'. The thing I love about fashion, which ties in with my television background, is that every garment tells a story.''
Ms Tindley used recycled fabrics to bring personality to finished pieces.
Her androgynous graduate collection ''Metamorphosis'' was developed from a 1970s leather jacket and 1950s suit.
Fellow Otago graduates Hannah Heslop and Georgia Ferguson were also selected as iD award finalists, and would also show their collections in the iD Dunedin Fashion Show.
They were among almost 100 award entrants hoping to be part of the April 3 show at the Dunedin Town Hall.
Selectors Margi Robertson, Des Rusk and Tanya Carlson said the unique collections showed bravery in the use of textiles and techniques.
''As always, we are looking for absolute innovation, new ideas and well-balanced collections,'' Ms Robertson said.
''The silhouette is important to me personally and the courage to pare back some ideas when necessary. This is what makes an emerging designer a successful designer in the future,'' she said.
iD committee chairwoman Susie Staley the awards provided finalists with incredible networking opportunities, top prizes, and critique from some of the world's most influential fashion leaders.