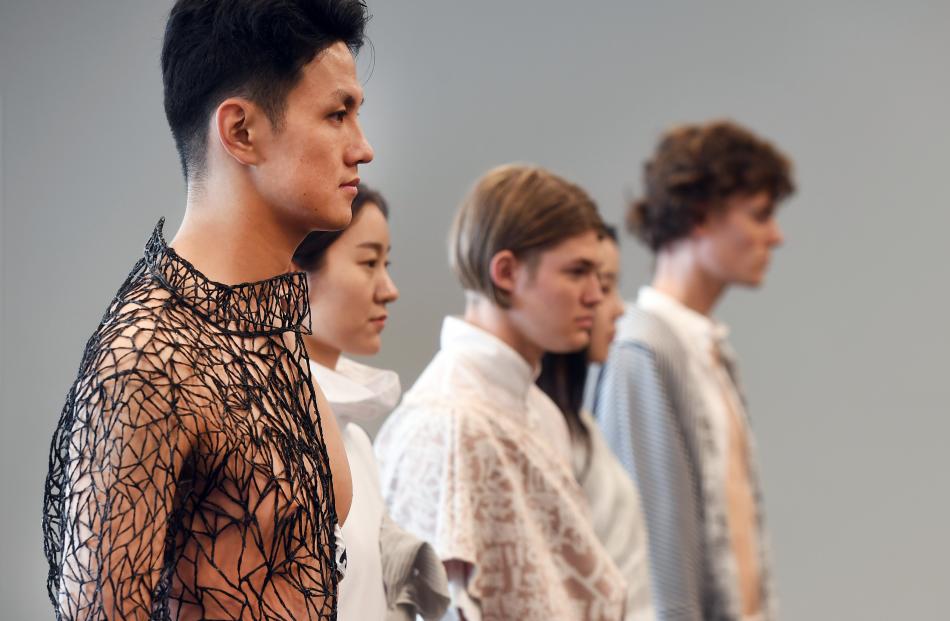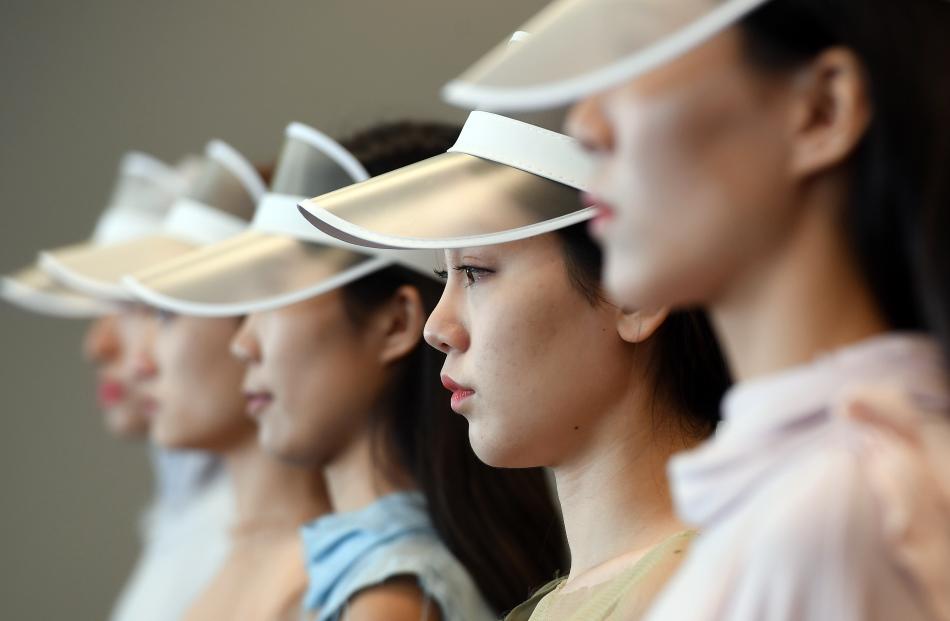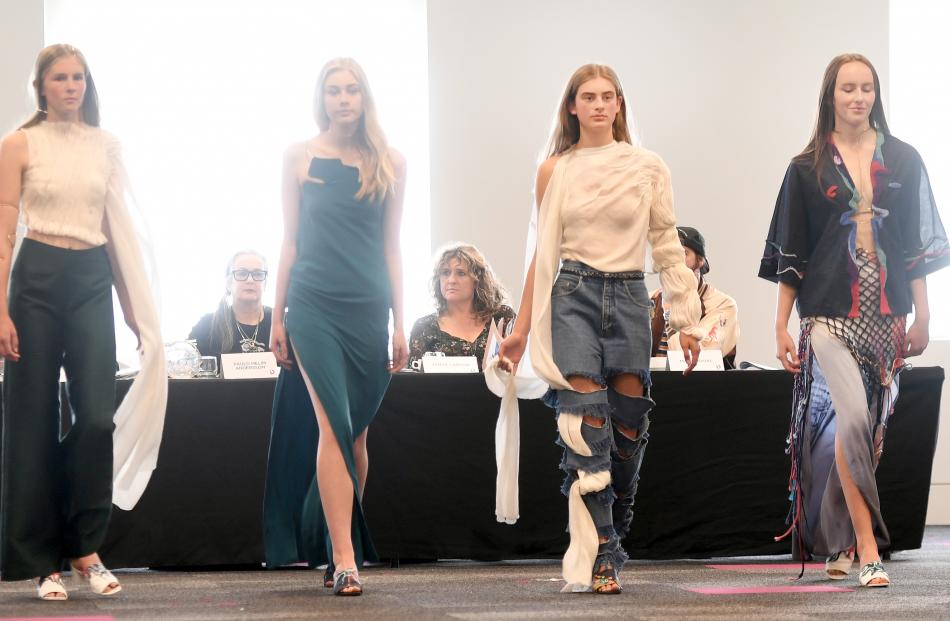 Budding fashion designers got plenty of feedback and advice as they fronted up to iD International Emerging Designer Awards judges in Dunedin today.
Judging day, which takes place the day before the awards, allows judges to question each designer on their creations, the intentions behind the design, and the work that went into it.
This year's judges are Marc Moore from Stolen Girlfriends Club, Australian fashion writer Georgina Safe, NOM*d's Margi Robertson, head judge Tanya Carlson and international guest designer Paulo Melim Andersson.
The awards are always a celebration of the weird and wonderful edge of fashion, and one designer was encouraged yesterday to explore that side of their creativity.
"That little bit of craziness is what makes you special,'' Andersson told Jack Milne.
"You don't want to dismiss it. Otherwise you end up being High Street.''