From outfits that barely covered the essentials to others that concertinaed, floated and bounced around their models, the output of this year's emerging fashion designers confounded the medium, and sometimes the judges.
But ''a little craziness'' was most definitely encouraged - for quite practical reasons - as graduates from New Zealand to Argentina, Austria, Shanghai and elsewhere dressed their models to impress.
Yesterday was judging day for the iD International Emerging Designer Awards, a day in which underpants made more than one quite unexpected appearance on supposedly fully clothed models, and the designs on show brought plenty of ''oooohs'' and ''whoas''.
Judging day, which takes place the day before the awards, allows judges to question each designer on their creations, the intentions behind the design, and the work that went into it.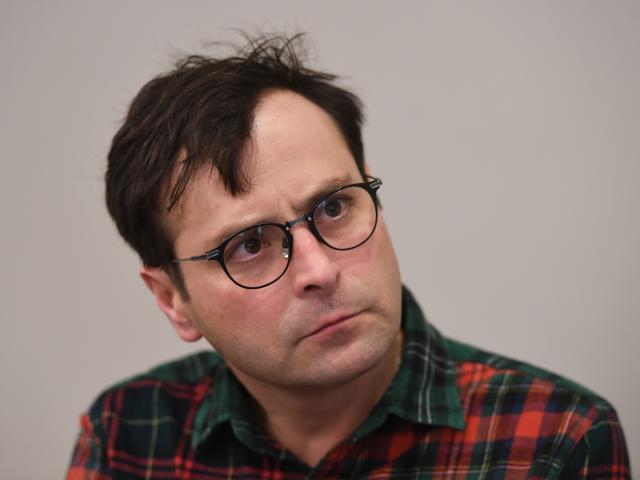 This year's judges are international guest designer Paulo Melim Andersson, Marc Moore from Stolen Girlfriends Club, Australian fashion writer Georgina Safe, NOM*d's Margi Robertson and head judge Tanya Carlson.
The awards are always a celebration of the weird and wonderful edge of fashion, and designers were encouraged yesterday to explore that side of their creativity.
''That little bit of craziness is what makes you special,'' Mr Andersson told designer Jack Milne.
''You don't want to dismiss it. Otherwise you end up being High Street.''
After all the designers had led their posse of models into the Fullwood Room at the Dunedin Centre, Mr Andersson said the level of execution was ''really high''.
He said by that he was referring to the construction of the garments, and the designers' respect for the craft.
''Also I appreciate the research is very personal.
''It wasn't just tear sheets from what's going on in the fashion world, they're taking themselves and their intellect, and they've spent some time.''
''Craziness'' was necessary because passion was an important aspect of clothing.
''If it's not special, you're not going to spend money on it. No-one needs another T-shirt. You have to entice them to want to spend the money.''
Once designers started working, they had to justify their salary and satisfy their employer.
''You have to have something that makes you special.''
It was important to encourage that, and not dismiss it at the level the emerging designers were at.
On yesterday's offerings, Mr Andersson said some designs were ''a little bit too gimmicky'', but he put that down to immaturity and insecurity.
The awards show will be held tonight at the Dunedin Railway Station.