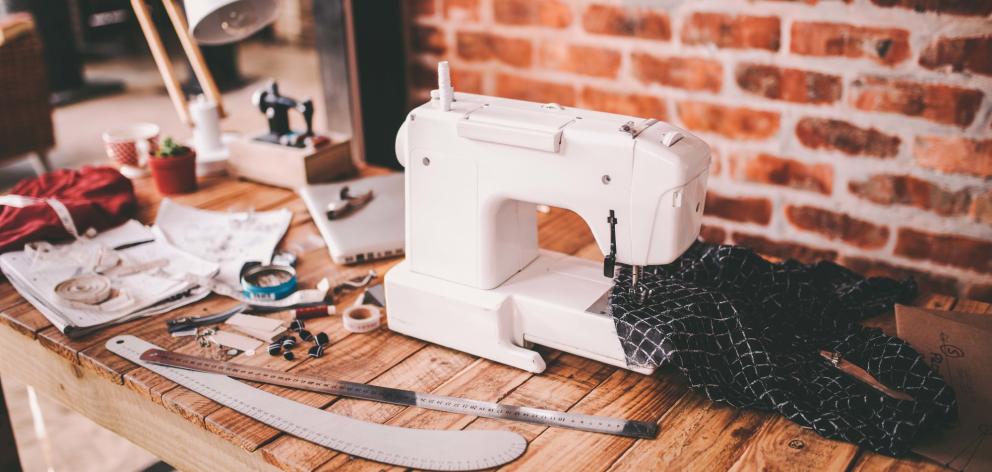 Home sewing is having a renaissance on the back of concerns about the sustainability of today's fast fashion. Brittany Pooley takes a look at how what was once ''naff'' is becoming trendy.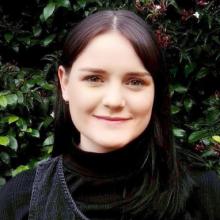 Home sewing, once an essential part of a Kiwi home life and critical in the narrative of New Zealand fashion, is coming out of the cupboard again.
For many years, sewing was a fundamental, treasured skill handed down through generations.
As accessibility to fashion rose, the practical skills of home sewing began to collect dust alongside our old Berninas.
However, with a growing concern towards the ethical implications of today's fashion industry, home sewing has undergone a renaissance.
THE PAST
Sewing has been a important part of New Zealand culture since the mid-19th century, and has a history that dates back even further.
Following the colonisation of New Zealand in the 1840s and 1850s, men's and children's clothing was sold commercially in general stores, but due to the complexity of women's fashion at the time, womenswear was not adapted for mass production until much later. In response, dressmakers and tailors with specialised skills began to pop up around the country.
While sewing machines were present in New Zealand, they were uncommon in homes.
Garment construction was largely by hand, typically practised by young girls and women.
Later in the decade, paper patterns were introduced. Some consider this to be the birth of style for New Zealand.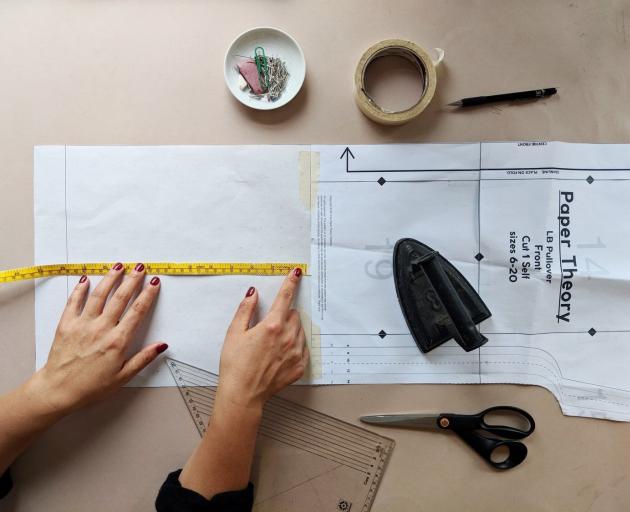 Home sewing with commercial patterns gave more women the opportunity to be fashionable and take control of their personal style.
By the 1870s, needlework had made its way into schools and became an essential skill for Kiwi life.
However, it was not until the 1880s that sewing machines, powered by foot treadles, became fixtures in New Zealand homes.
As many people could not afford to have their clothing professionally made, home sewing became a common practice.
As we entered the 20th century, specifically the 1920s, the design of women's clothing became simpler and less structured.
Then, electric machines hit the markets. The less complex designs of '20s fashion were easier to sew, and women's clothing began to be mass produced and sold in stores.
At the same time, technology made sewing at home faster and more efficient, making home-sewing a cheap alternative.
Sustainable clothing was the norm at this time; people would mend their garments to prolong their wearable life and deconstruct clothing to be made into new, more contemporary designs. This was particularly so during the Great Depression.
As we moved through the decades, home sewing continued to be more affordable than clothes on the retail market.
World War 2, however, saw a shift in availability for the home sewer. Imported patterns and magazines were halted and materials were rationed.
With a need for fashion, the true New Zealand fashion designer was born, and alongside them, the home sewer persisted.
Fast-forward through the fabulous gowns of the 1940s and '50s, the "youthquake'' of the '60s and the social and political changes of the '70s.
Home sewing was preserved as the more preferable practice of fashion for the frugal New Zealander right up until the 1980s when a reduction in taxes for imports revolutionised fashion retail.
For the first time in New Zealand, clothing was cheaper to buy than make.
While this led to many incredible, unregrettable opportunities for New Zealand fashion, home sewing started to decline.
Sewing as a skill was no longer a necessity and became more of a pastime.
While some continued to sew, many machines were pushed to the back of cupboards and collected dust.
Home sewing was attached to a stigma of the dated and impoverished. Although many held on to the craft in clusters, the treasured skill set, once so lovingly passed from generation to generation, was obscured. Until now.
THE FUTURE
Social media sites such as Facebook, Pinterest and Instagram have helped to transform "naff'' to niche.
Whether it is making or mending, this movement has an increasing number of people employing a do-it-yourself or do-it-with-others attitude towards practising ethical fashion.
Gone are the old-school connotations of itchy sack dresses made from musty cupboard-kept wool.
The renaissance of the home sewer has brought with it the emergence of unique fashions with an increase in accessibility to contemporary patterns and fabrics.
The rebirth of the home-sewing community has resulted in a vast amount of open-source resources, including blogs, videos, hashtags, forums and networks dedicated to fostering the skills of community members.
Otago Polytechnic graduate and contemporary maker and blogger, Tara Viggo says the internet is helping to push home sewing back into the spotlight.
"Facebook and Instagram are creating strong communities of like-minded people to share their work, their skills and, most importantly, their ideas.
"Previously there may have only been one or two people living in a small town who were into crafts, DIY or sewing. They might have felt isolated and a bit niche. Now those two people can see the work of a million other people hiding in small towns all over the world.''
Viggo is an active member of this community. Her blog, Paper Theory, takes a practical approach to ethical fashion and sewing, giving its readers insights into the more technical side of fashion with lessons on how to shop for a more sustainable wardrobe, guidance about upcycling and home sewing.
"Feeling part of a community or a movement is very empowering, and social media is enabling these makers to connect with each other and inspire others to join in and try their hand at making something.''
She believes home sewing, alongside other sustainable ventures, is approaching a vital shift towards a more ethical fashion industry.
"We can improve the infrastructure of the fashion industry by understanding the true value of our clothes, buying vintage, supporting ethical fashion brands, upcyling our existing wardrobes and making our own slow fashion.''
The stigma towards home-made is shifting, along with our perceptions of luxury, she says.
"Our concept of luxury has changed. Wealth used to be signified by flashing big brands and conspicuous consumption.
"However, due to the rise of fast fashion and cheap knocks offs, clothing is now more accessible than ever - and luxury has always been about exclusivity.''
Now luxury is more about customisation, experiences and health.
"People are becoming more environmentally aware and are looking for much more considered, ethical and personal products. Home sewing really fulfills all of those desires.''
Whether you are fixing a favourite pair of jeans, or making a bespoke piece, home sewers can feel right at home with this renaissance.