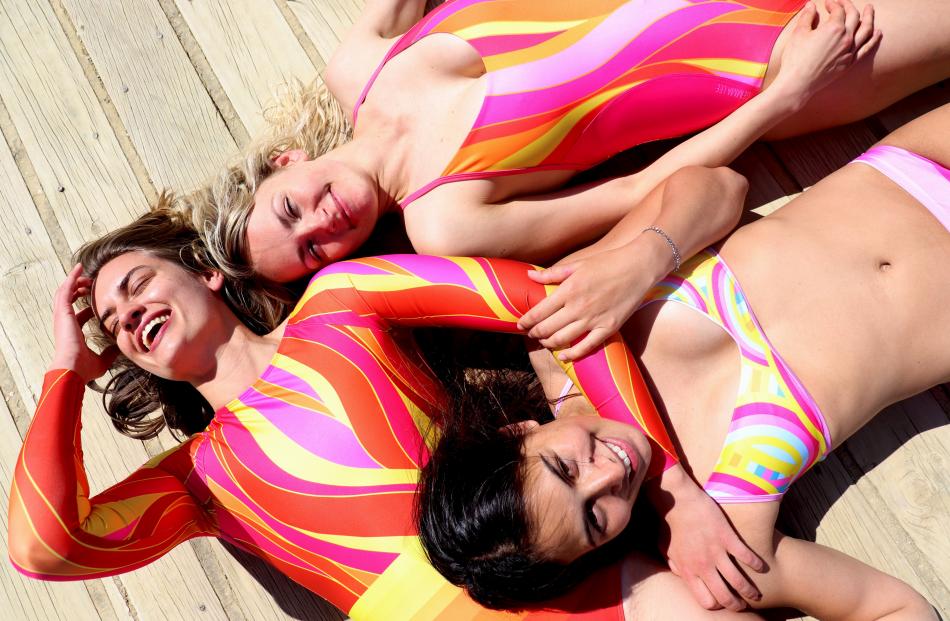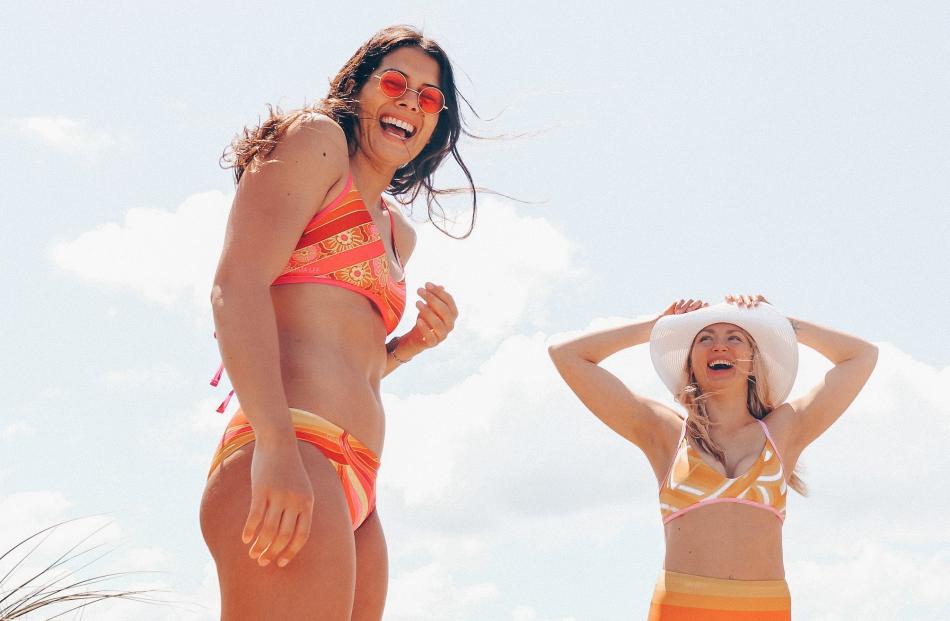 New Zealand swimwear designer Gemma Cornish, talks all things swim and style with Katie Day.
New Zealand's summers can be capricious - especially for us southerners - but we are optimists and recent warm weather has reminded us that a dip in our oceans, lakes, rivers and pools can offer refreshing relief - and also the need to ponder our swim attire.
Swimwear has evolved extensively in shape and form over the past 100 years. The 1920s and '30s favoured an athletic, healthy lifestyle and saw the rise of the fitted and practical one-piece bathing suit. These suits featured a boyleg brief and were often machine knitted in a wool fabric.
Dior's New Look, highlighting the feminine form, transformed fashion during the late 1940s. Swimwear promptly followed suit, accentuating the waist with figure-hugging, newly developed, synthetic fabrics.
But 1946 changed everything: the bikini - a minimal design of four triangles of fabric attached by thin ties - was launched and revolutionised swimwear.
Post-bikini, designers had a playground of silhouettes to explore and expand upon. Technological advancements continued, introducing an array of synthetic fabrics offering various colour ways and prints, all with the elasticity and durability needed to provide hydrodynamic properties, supporting the optimal movement of the body in water.
Gemma Cornish, an iD International Emerging Design Awards winner, is director and designer of the online swimwear label Gemma Lee.
Cornish made waves at the 2018 iD International Emerging Designer Awards, winning the most commercial collection prize. Her designs are known for capturing the spirit of summertime with their bold prints and playful colourways, exuding joy, freedom and fun.
"One of my favourite things about swimwear is that it's that one item where people feel so much more confident and able to express themselves in their swimwear, with colours and prints, it's the one place you can go all out."
Early years spent soaking in the Wellington surf helped shape Cornish's swimwear dreams.
"I've always been a water baby. Growing up I was a competitive swimmer for 12 years and I also dabbled in synchronised swimming and surf life-saving — anything to be in the water!"
The wardrobe of the water was an early obsession and studying fashion design at Massey University was an obvious choice.
"I always wanted to study fashion design. I always knew that since I was a little kid, so it was always at the back of my mind that that's what I wanted to do at uni: I wanted to do swimwear, active-wear, pretty much what I lived in. It just naturally came to me."
Success in the iD awards propelled Cornish into business, establishing her New Zealand-made brand Gemma Lee.
"It was an amazing platform to launch my business off."
A sustainable and ethical ethos found her design process.
"One of the most important parts of the design process now is designing with the planet in mind ... With all of our [Gemma Lee] swimwear, we only use materials that are 100% recycled materials."
Having each swimsuit made in New Zealand and remembering the people that made them is "super important" to Cornish.
Discovering inspiration is the duty of the designer.
"My favourite era is '60s and '70s, I love retro vibes so I always go back and check out that era, I love it. Even what I wear day to day, it's like I've walked out of the '60s or '70s sometimes ... I love the colours they put together, especially the prints and the groovy flowers."
Play and practicality are foremost in Cornish's swimwear design process.
"I come from a very sporty athletic background, so being practical is always the first thing. It's got to be functional and so we go back and forth to get the fit right.
"Then it's just playing with colour and what kind of prints."
Cornish enhances her designs by using colours to evoke emotion.
"When I did my first collection back at uni, I looked at colour psychology. I looked at how different colours made you feel. I chose colours that would remind you of summer and what would make you feel so happy and joyful and bubbly. That's where all of my colours have derived from. Since then, I'm like 'How do the colours make you feel when you look at them?"'
Cornish says current trends are alluding to the mid-century swimwear transformation, featuring minimal triangle cuts, sculpted forms, asymmetric lines and softer textures.
"The cuts are getting cheekier and more playful, I think, with the colours. I've definitely seen a lot of fresh colour combos. One of my favourites would be green and pink together, which I think is unexpected, but they complement each other. They look beautiful together."
When it comes to style and cut, confidence is at the heart of her designs and is how she wants the wearer to feel in her swimwear.
"There will always be a variety of styles and cuts every season. It comes down to people personally and individually and what they feel most confident in. You go for it, you feel confident in it, you feel happy in it and you have a good time at the beach."