Winter 2021 calls for exaggerated sleeves – continuing our love affair from 2020 – across a range of garments and fabrics from a classic silk or velvet blouse to knitwear or dresses.
If you're a fan of Netflix's irresistible period drama, Bridgerton, you'll feel right at home with this season's palette of soft pinks, greens, blues and coppery browns, while checks, sweater vests and 60s styles evoke another Netflix fashion-inspo, The Queen's Gambit.
This season, the coats are long – whether it's a trusty trench, a double-breasted wool coat or a luxe velvet duster coat – the cardis are shorter and the soles are chunky.
Behind our 'Love Local' cover shoot
. If Lockdown's taught us one thing, it's the importance of supporting local – and in Dunedin we're spoilt for choice. From iconic fashion labels to local fashion stores catering for our unique fashion sensibilities, we're also home to renowned makers of jewellery and handcrafts.
Our cover shoot : Olivia wears Mild Red and Company of Strangers. Jewellery by Joanna Salmond. Lennox wears Clothes I've Made, Aunty and Self Destruct Studio from GUILD and wool coat from Inside Out Clothing. Hair and makeup: Rachelle Gourley, Aart on St Andrew Street. Models: Aart Model Management. Makeup from Life Pharmacy.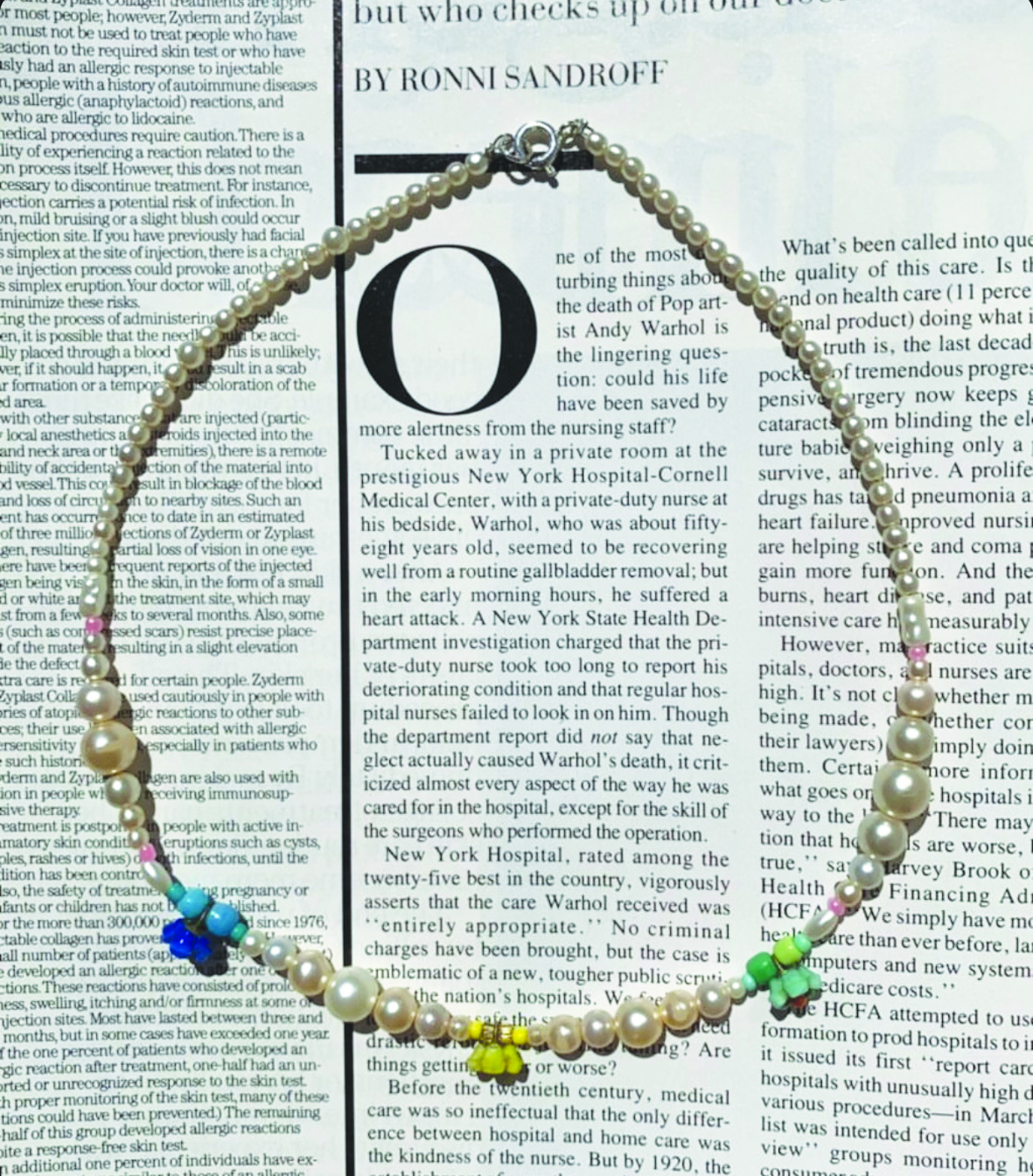 IN GOOD COMPANY 
Company of Strangers has a new artist in store – lead designer Sara Munro's daughter Frankie.
Under her label @bby_bby, Frankie's gorgeous range of sleepers ($55) and necklaces ($95) are handcrafted from recycled vintage jewellery.