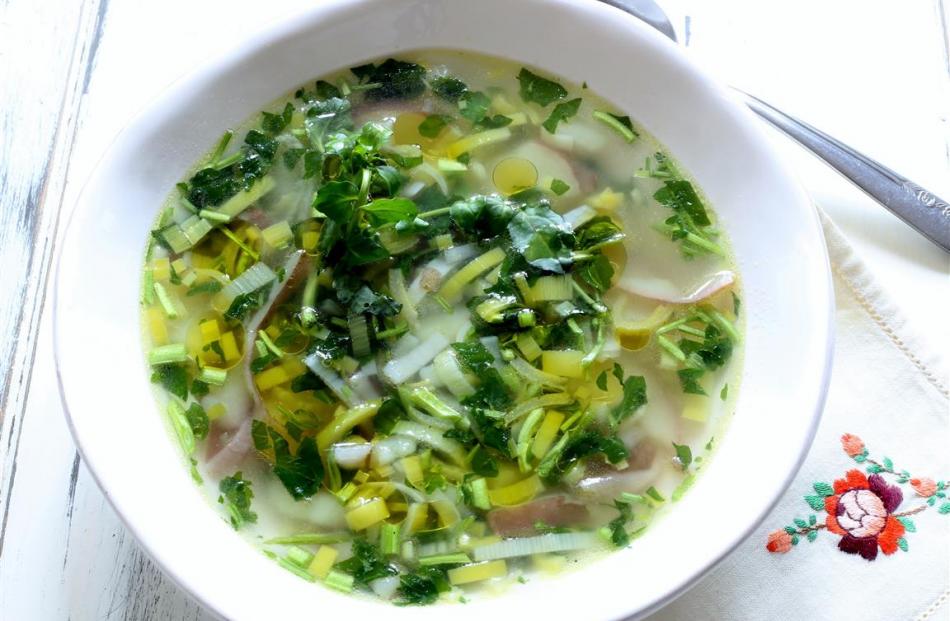 Combining two seasonal ingredients which are easily obtained can be economical but, more importantly, it can be nourishing, Alison Lambert writes.
Potato and watercress soup
Serves 4 
Ingredients
2 Tbsp olive oil
1 leek, sliced thinly
3 garlic cloves, thinly sliced
2 large (500g) potatoes, scrubbed and cut into bite-sized pieces
300g watercress, stalk and leaves
salt and freshly ground pepper
750ml vegetable or chicken stock
lemon wedges, for serving
Method
Heat a medium saucepan over medium-high heat. Add oil, leek and garlic, cook gently without colouring for 5 minutes.
Add the potatoes, stir and cover with a lid and continue to cook for a further 5 minutes.
Add the stock, season lightly and bring to the boil. Reduce to a simmer and cook for 15 minutes or until the potatoes are tender.
Roughly chop the watercress and add to the soup. Return to a boil. Reduce to a simmer for 1 minute. Taste and adjust the seasoning if necessary.
Divide among soup bowls and squeeze a little lemon juice over and light drizzle of extra virgin olive oil into each bowl.
Serve immediately.