I remember this pickle always being in my parents' pantry when I was growing up.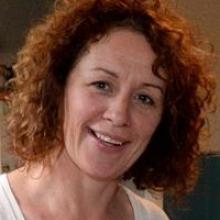 I never really entertained it then, but boy I love it now.
And, yes, I also now have many jars of bread and butter pickles in my pantry.
Classic bread and butter pickles
Makes 4-6 jars
Ingredients
4 medium-sized or 8 small cucumbers, washed, finely sliced
3 onions, finely sliced
6 cloves garlic finely chopped
½ cup sea salt
2 Tbsp mustard seeds
2 Tbsp celery seeds
4 cloves
2 Tbsp white peppercorns
2 Tsp coriander seeds
1 star anise
2 tsp fennel seeds
2 tsp ground turmeric
2 cup malt vinegar
3 cups cider vinegar
2 cups brown sugar
Method
Place the sliced cucumbers, garlic and onions in a non-reactive bowl and sprinkle with sea salt. Place a plate or something similar on top to keep the ingredients submerged. Let sit for 3-4 hours.
Drain and rinse off the salt.
Place the rest of the ingredients in a large pot and bring to the boil. Simmer for 5 minutes. Add the vegetables and bring back to the boil. Turn off immediately.
Divide between the sterilised bottles.
This pickle is best left for at least a month so the flavours really penetrate the cucumbers.