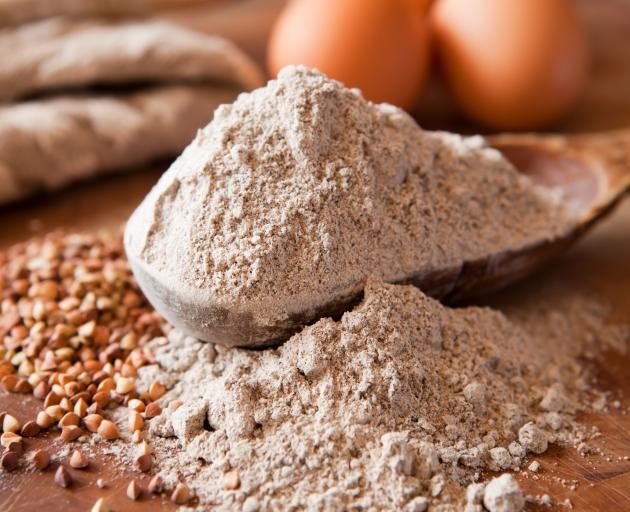 Despite its name, buckwheat is not a grain but the fruit of a plant related to sorrel and rhubarb, writes Dee Copland. 
It is sold as groats or flour.  Groats look like little tan/green pyramids that you can buy whole or ground (cracked) and either raw or roasted (called kasha). 
These are great for adding texture to meals such as porridge or slices (recipe below). 
Buckwheat flour is available in light and dark versions; the darker contains more of the hull; therefore more fibre, antioxidants and nutrients. 
Buckwheat flour is great for pancakes and is often used in gluten-free crepes.
It is a source of protein as it contains all the essential amino acids.  It is also gluten-free.
Buckwheat is often grown as a rotation crop to prime the soil for grains, therefore it is often cheaper  and more ethically sound than quinoa, a similar kernel.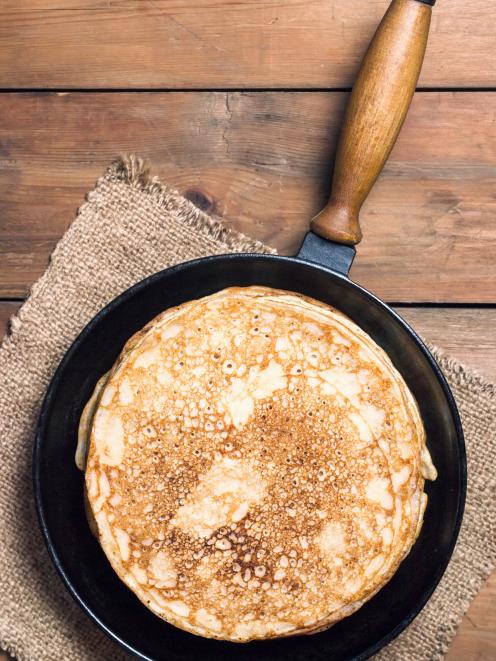 Gluten-free buckwheat pancakes
Serves 6-8
Ingredients
½ cup buckwheat
1 large free-range egg
1/3 cup almond/coconut milk
½ tsp baking powder
1 tsp coconut oil, for cooking
Method
Whisk together the egg with almond/coconut milk.  Add the buckwheat flour and baking powder and whisk until smooth.  The batter should be thick but pourable.  Add more liquid, if necessary.
Heat a frying pan on low to medium heat, add oil.
Pour small batches of batter into the frying pan and cook for 2-3 minutes or until small bubbles appear.  Turn and cook for another 1-2 minutes.
Transfer to a plate and repeat.
Serve with some fresh/defrosted berries and almond butter or fresh fruit and coconut cream or leave plain for school lunch boxes. These also freeze well (separate with baking paper before freezing) and can be defrosted in the toaster for another easy breakfast option.
Banana and buckwheat bars
Ingredients
2 bananas, mashed
½ cup peanut butter
1 Tbsp cocoa powder
1 tsp vanilla extract
3 Tbsp rice malt syrup/maple syrup
1 1/3 cups buckwheat groats
1/3 cup dark chocolate chunks (optional)
Method
Preheat the oven to 180degC.
Mix bananas, peanut butter, cocoa, vanilla and syrup together in a medium bowl until combined.
Fold in the buckwheat groats and chocolate.
Pour into a lined tin and bake for 10-20 minutes, until firm.
Let it cool completely before cutting into squares or bars.
This slice is a great option for the (nut-friendly) school lunch box or alongside a cup of tea for a moreish, yet healthy treat.