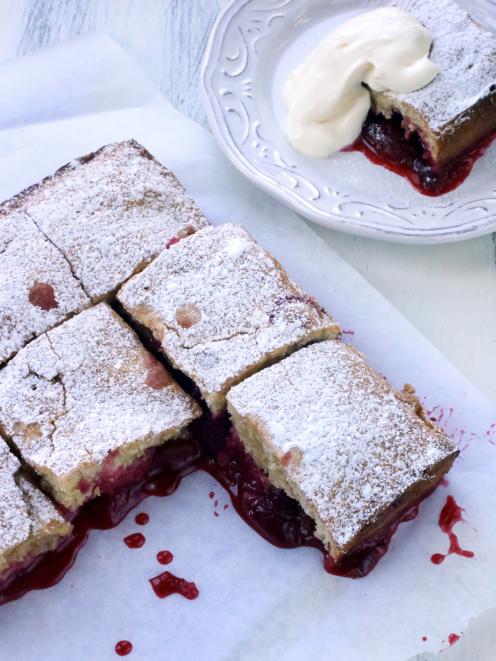 I have been making the most of the array of outstanding plums available this season. This cake will make a show-stopping dessert or a delicious afternoon tea cake.
Serves 9-12
Ingredients
12 plums, cut in half and stones removed
3 Tbsp sugar
3 eggs
1 orange, zest
1 tsp vanilla paste or extract
250g sugar
180g butter, melted
250g flour
1 tsp baking powder
Method
Heat the oven to 180degC.
Line a 20cm x 20cm (approx) cake tin with baking paper and lightly grease.
Place the plums, cut side down neatly on the bottom of the lined tin, sprinkle over three tablespoons of sugar.
Whisk the eggs, sugar, zest and vanilla until pale and double in volume.
Sift together the dry ingredients and fold alternately with the melted butter into egg batter. Do not over mix.
Pour the batter over the plums and spread evenly.
Bake for 35-40 minutes or until a skewer comes out clean.
If serving as a dessert, do so while warm with whipped cream. If serving as afternoon tea, allow to cool in the tin for before cutting.