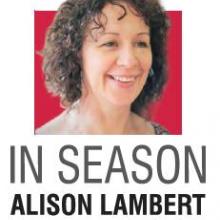 New Zealand lemons are outstanding at the moment and this simple English dessert never fails to impress.
This is one of the easiest desserts to make, and has only a few ingredients. The result is a light, silky, lemony set cream.
Serves 4
600ml cream
150g caster sugar
2 lemons, zest
75ml fresh lemon juice (approx)
Method
Assemble four glasses or something similar to set the possets in when ready.
Pour the cream into a deep-sided saucepan and add the sugar.
Bring to the boil, then reduce slightly to prevent boiling over. Whisk the mixture for a minute.
Add the lemon zest and enough juice so you get a tangy, lemony flavour. Whisk to combine.
Pour into your glasses and refrigerate for 4-6 hours or overnight.
The possets will set during this time.
To serve, simply add a light, crunchy biscuit.
The possets will last for 3 days in the fridge.