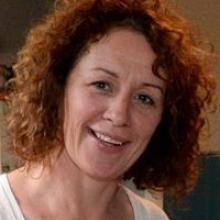 Raw food is not to be mixed up with vegan food, as raw food is just that - raw! Alison Lambert writes.
Honey can be used for sweetening, activating nuts is now a common practice, and I find I use a lot more coconut oil than before.
If, like me, you want to enjoy a sweet treat, but get put off as there is so much bad press regarding sugars, wheat and dairy, having a raw sweet treat on hand can help satisfy any sugar cravings you might have.
I am converted, and I am sure you will be too.
Raw food is here to stay!
Lemon, oat slice
This raw slice is great as it has no nuts and has a refreshing lemon flavour which perks you up when you need a boost.
Makes 12 squares
Ingredients
Base
½ cup coconut
½ cup rolled oats (gluten free if possible)
½ cup fresh dates, pitted, roughly chopped
1 lemon, zest and juice
2 Tbsp coconut oil, melted
Topping
¼ cup coconut oil
3 Tbsp raw honey, or rice syrup
½ lemon, juice
Method
Line a square 16cmx16cm deep-sided dish/cake tin with greaseproof paper.
Begin by making the base: Using a food processor, blend all the ingredients together until well blended. Scrape the sides down and blend again to ensure the mixture is well blended. Press firmly into the prepared tin. Chill well for at least 30 minutes to 1 hour.
To make the topping: Gently warm together the coconut oil and honey until the coconut oil has melted. Remove from the heat.
When cool, add the lemon juice, mix together well and pour over the chilled, set base.
Chill overnight or in the freezer.
Cut into 12 even-sized squares.
Raw raspberry, cashew cheesecake slice
When we first made this slice at the cafe I was so impressed by the silky texture and tangy raspberry flavour that it has now become a firm favourite. You can use different varieties of berries to suit your tastebuds!
Makes 12 slices
Ingredients
Base
1 cup almonds or hazelnuts
¾ cup dates or raisins
3 Tbsp water
Filling
1 ½ cup raw cashew nuts, soaked in warm water, for 12 hours
½ cup coconut oil, melted
½ cup maple syrup or honey
2 tsp lemon juice
Ingredients for topping
2 cups fresh or frozen raspberries
Method
Begin by soaking the cashews in warm water for at least 12 hours. Drain and discard water.
Line a round 20cm removable cake tin.
To make the crust: In a food processor, pulse the nuts until very fine. Add the dates or raisins and continue blending. Add the water and blend until a thick paste forms.
Evenly spread the almond and date paste over the base of the prepared tin. Press firmly down. Place in the freezer until firm.
To make the filling: Rinse the cashew nuts and drain well. Place into a food processor and pulse until fine, add the melted coconut oil, maple syrup and lemon juice. Continue processing until light and very smooth.
Spoon ⅔ of the mixture evenly over the base. Place into the freezer until firm (1-2 hours).
With the remaining mixture, add the berries and process until smooth. Place this mixture in the fridge until required.
When the filling has become firm, pour over the raspberry mixture and spread carefully and evenly. Return to the freezer until firm.
Cut into desired portions. Can be eaten frozen or from the fridge.
Raw espresso cake
This recipe is interesting to make as it uses cashew butter, cacao butter and agave syrup. The end result is outstanding and this cake is one that I never tire of.
Ingredients
Crust
1 ½ cups hazelnuts
2 cups black, strong coffee
1 cup raisins or dates, roughly chopped
2 tsp cinnamon
pinch salt
3 Tbsp coconut oil, melted
2 tsp vanilla extract
Filling
2 cups water
2 cups cacao powder
2 avocados
2 cups cashew butter, room temperature
100g grated cacao butter, melted
¾ cup agave nectar or maple syrup
Method
Begin by soaking the hazelnuts in the coffee for at least 6-12 hours.
The next day, drain the nuts and process them in a food processor, add the melted coconut oil, raisins, vanilla, cinnamon and salt. You do not want it to get too smooth as it will become sloppy.
Press the mixture into a lined 20cm cake tin. Refrigerate until firm.
To make the filling
Melt the cacao butter.
Mix the water, avocados and cacao powder in a blender, blend until very smooth and airy.
Pour into a large bowl, add the softened cashew butter and stir well to mix through.
Add the melted cacao butter and agave, and mix gently to combine.
Pour over the base and spread evenly.
Place in the fridge overnight to set. (It will also store well in the freezer).
To serve, cut the cake when slightly frozen. Dust with raw cacao powder.