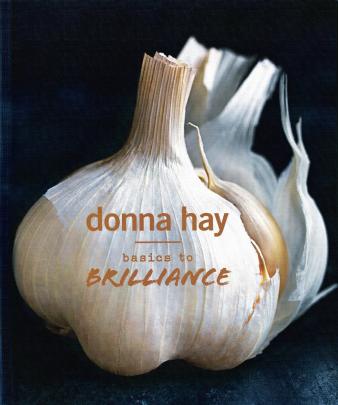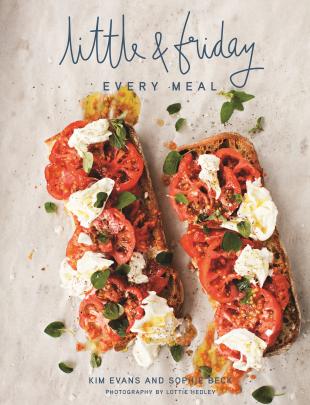 It is that time of year again - time to break out the Christmas decorations, write the gift list and get ready to spend time with friends and family.
The team at Fresh have put together a few recipes from recent cookbook releases which might provide readers with some inspiration.
There is Chelsea Winter's cheese log: perfect for nibbling on while waiting for Christmas dinner to cook or before you get the barbecue fired up.
In my mind, no Christmas celebration is complete without meringue of some sort, whether it is the traditional pavlova, meringue nests or the no-fuss Eton mess.
The only problem is they can be problematic little devils. Donna Hay has come to the rescue with a never-fail recipe that will hopefully take the worry out of this year's dinner.
For those Christmas brunches or Sunday morning catch-ups (every other minute of the day is booked up), Kim Evans and Sophie Beck of Little and Friday have the perfect easy brunch of bacon and egg stuffed avocado.
And to top it all off, if you are looking for a sweet treat for an edible gift, Revive Cafe's Jeremy Dixon has provided a cranberry and pistachio florentine recipe with the added bonus of being light on sugar and butter.
Have a very happy Christmas and new year from the Fresh team.
Festive cheese log
Sure, it's not the most flattering of names, but I like it! People go nuts over this, and it's a really economical way to serve crackers and cheese for a crowd: which can be a costly exercise otherwise. And just look at it. It's a beautiful log of festive cheese!
Prep time: 25 minutes (plus 1 hour setting time)
Serves 16
Ingredients
500g cream cheese
⅓ cup shelled pistachio nuts
⅓ cup pecans
⅓ cup hazelnuts
200g feta
1 Tbsp Dijon mustard
1 tsp horseradish sauce
1 clove garlic, crushed
zest of 1 lemon plus 2 tsp juice
big pinch chilli flakes
¼ tsp ground white pepper
¼ tsp freshly cracked black pepper
½ cup dried cranberries, finely chopped
½ cup dried apricots, finely chopped
2 Tbsp chopped fresh chives
2 Tbsp chopped fresh parsley
Method
Preheat the oven to 180degC regular bake.
Take the cream cheese out of the fridge and let it come to room temperature.
Add the pistachios, pecans and hazelnuts to a small roasting dish and bake in the oven for 8-10 minutes or until fragrant and turning golden. Chop to a coarse crumb (or use a food processor). Set aside.
Add the cream cheese, feta, mustard, horseradish, garlic, lemon zest and juice, chilli and peppers to a mixing bowl and beat with a wooden spoon to combine evenly (or use a food processor). Stir through the cranberries, apricots, chives and parsley.
Lay one or two large pieces of greaseproof paper on the benchtop, depending on whether you are making one or two logs.
Spoon the mixture on to the paper in a rough log shape, fold the paper over and form into a log, or to your desired shape and size. It might take a bit of re-rolling and shaping. Cover and refrigerate for 1 hour.
Scatter the chopped nuts on a clean tray. Unwrap the cheese log or logs and roll in the nut mixture to coat evenly. Wrap in cling wrap and refrigerate until needed - up to a few days, as long as it's tightly sealed.
To serve, arrange on a platter or board with crackers and let people tuck in.
No-fail meringue mixture
Ingredients
225ml egg white (about 6 eggs)
1 ½cups (330g) caster (superfine) sugar
1 Tbsp cornflour (cornstarch)
1 ½ tsp white vinegar
Method
Place the egg white in the bowl of an electric mixer and whisk on high speed until soft peaks form.
Add the sugar, 1 tablespoon at a time, whisking until each addition is dissolved before adding more.
Once all the sugar has been added, scrape down the sides of the bowl and whisk for a further 10-15 minutes or until the mixture is thick and glossy.
Place the cornflour and vinegar in a small bowl and mix until smooth.
Add the cornflour mixture to the egg white mixture and whisk for 30 seconds or until well combined. Makes 1 quantity.
Notes: Making meringue is a science. Be sure to measure your ingredients carefully, including the egg whites as egg sizes do vary.
Fresh, room-temperature eggs work best, when whisked they'll become fluffy and voluminous, plus they're more stable during baking.
Be patient when gradually adding the sugar to the egg white. Each tablespoon of sugar should be dissolved before the next is added.
Take care not to overwhisk the meringue mixture. It's ready when it's thick, glossy, smooth and there are no more sugar granules. You can check this by rubbing a little mixture between your thumb and forefinger.
See the recipes that follow for how to bake this meringue mixture.
Tip: It's best to avoid making meringue on humid days. Excess humidity can cause meringue to sink during or after baking.
THE PERFECT PAVLOVA
Ingredients
1 quantity no-fail meringue mixture
To serve
1½ cups of (375ml) single (pouring) cream
1½ cups of (375ml) whipped raspberries
1½ cups of (375ml) passionfruit pulp
1½ cups of (375ml) sliced peaches
Method
Preheat oven to 150degC. Using a pencil, draw a 20cm circle on a sheet of non-stick baking paper.
Place the baking paper, pencil-side down, on a lightly greased baking tray.
Spoon the meringue mixture into the circle to make a neat round. Reduce the oven temperature to 120degC and bake for 1 hour.
Allow to cool completely in the closed oven.
Place the pavlova on a cake stand or plate and top with the whipped cream, raspberries, passionfruit and peach to serve.
Notes: Turn the baking paper so its pencil-side down on the tray no marks will transfer on to the meringue.
Allow the meringue to cool gradually in the oven with the door closed, preferably overnight.
SALTED CARAMEL MERINGUES
Ingredients
1 quantity no-fail meringue mixture
2 Tbsp store-bought caramel
sea salt flakes, for sprinkling
Method
Preheat oven to 150degC.
Spoon six 10cm rounds of the meringue mixture on to a baking tray lined with non-stick baking paper.
Swirl a little of the caramel through each round and top with salt.
Reduce the oven temperature to 120degC and bake for 40 minutes.
Allow to cool in the closed oven.
CHOCOLATE MERINGUES
Ingredients
1 quantity no-fail meringue mixture
50g dark chocolate, melted and cooled to room temperature
Method
Preheat oven to 150degC.
Spoon six 10cm rounds of the meringue mixture on to a baking tray lined with non-stick baking paper.
Swirl a little of the chocolate through each round.
Reduce the oven temperature to 120degC and bake for 40 minutes.
Allow to cool completely in the closed oven.
Bacon and egg stuffed avocado
This is a super easy dish that is dairy-free and gluten-free and good if you have a big group coming for brunch. We like to smash an avocado salad on to toast and eat it with the baked eggs.
Serves 6
Ingredients
6 hass avocados
juice of 3 limes
12 slices free-range smoked middle bacon
12 large eggs
salt and freshly ground
black pepper
3 Tbsp good-quality extra virgin olive oil
1 bunch coriander, roughly chopped
Method
Preheat oven to 200degC.
Halve avocados and scoop out flesh into a bowl; don't scrape too close to the skin. Dress avocado with lime juice and allow to marinate for 10-15 minutes.
Line each avocado half with a rasher of bacon. The bacon should come up 2-3cm above the skin of the avocado. This ensures that the egg won't spill out.
Crack an egg into each avocado half.
Season with salt and freshly ground black pepper. Place in an ovenproof dish and bake for 13-15 minutes. The egg yolk will still be runny when eaten: cook longer if you want firmer eggs.
Add olive oil, coriander, salt and freshly ground black pepper to the bowl of lime-dressed avocado. Toss gently and check seasoning.
Once eggs are cooked, serve 2 avocado halves per person with a lime, coriander and avocado salad.
Cranberry and pistachio florentines with carob drizzle
Makes 15 flat biscuits
Ingredients
3 Tbsp hot water
1 Tbsp ground flaxseeds (linseed)
1 ½ cups fine rolled oats
1 cup coconut
1 cup date puree
2 Tbsp honey
¼ cup pistachio nuts
½ cup cranberries
¼ cup golden sultanas
Carob drizzle
2 Tbsp carob powder
2 Tbsp almond milk
¼ tsp vanilla essence
2 Tbsp honey
Garnish
pistachio nuts chopped
Method
In a cup mix the hot water and flaxseeds and let them sit for 10 minutes to turn into a gel.
In a mixing bowl, combine the remaining ingredients and mix in the flaxseed gel. Let the mixture sit for 10 minutes.
Shape into firm balls, place on an oven tray lined with baking (parchment) paper, and flatten into biscuits.
Spray with a light spray of oil to stop the fruit from burning.
Bake at 180C for 10 minutes or until golden. Take out of the oven and let cool.
Put the carob drizzle ingredients into a pot and heat on the stove for 2 minutes or until forming a smooth sauce.
Spoon the carob drizzle over the florentines and garnish with a sprinkling of pistachio nuts.