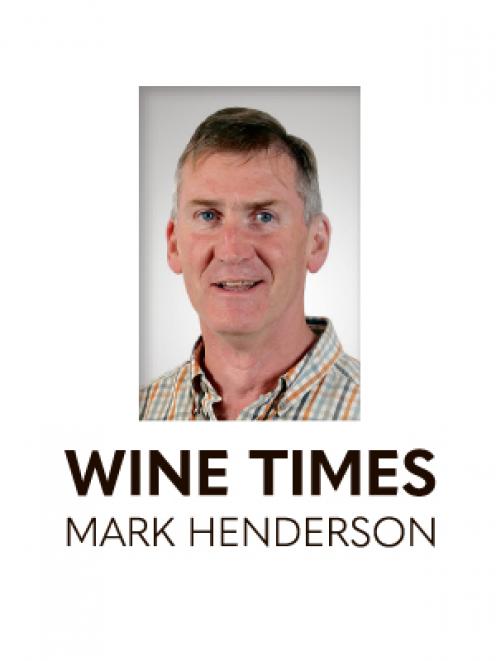 As land planted to pinot noir in Central Otago has surged, the volumes of fruit and wine produced have led to a corresponding increase in lower-priced offerings, which make local pinot a whole lot more affordable.
Many of these are "second labels'' from existing wineries.
A number of them Saddleback by Peregrine, Rua by Akarua and Roaring Meg by Mt Difficulty spring to mind) have become brands in their own right, while Marlborough labels that source Central fruit have also become commonplace.
Sharper prices don't mean shabby wines, and promotional activity will make many of these available for less.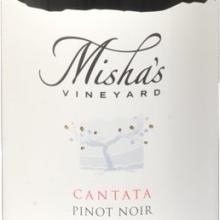 2017 Misha's Vineyard Cantata Central Otago Pinot Noir
Price: $30
Rating: Excellent
Attractive nose, the raspberry liqueur-accented fruit mingling with earth, floral herb and savoury notes. The palate continues, with balance and supple richness, an earthy, savoury undertow flowing through to the close. Deceptive power here as time sees chewy tannins evolve and the fruit brighten and a brambly herb note hangs on the long finish.
Nice now, potential too.
2018 Devil's Staircase by Rockburn Central Otago Pinot Noir
Price: $29.95
Rating: Excellent to outstanding
A sweeter nose of raspberry and boiled sweets quickly moves to attractive savoury elements with hints of liqueur fruits. Sumptuous, silky and rich in the mouth, almost liquid velvet with lovely fruit intensity and a fresh, brightness. Raspberry and dark cherry fruit find a foil in savoury smoked bacon bones and lead pencil notes.
Delicious finish and bang for buck.
2017 Fifth Bridge Central Otago Pinot Noir
Price: $29.95
Rating: Very good
Blueberry, brown paper andspice moving to savourynotes and dark fruits. Crisp on entry before the chewy tannins flood in. Punchy, with pencil lead, oak char and earthy touches mingling with raspberry and dark fruits.
The flavour intensity and grippy finish shows clear intent; perhaps more as a food style for now, with potential as this evolves in the bottle.
2017 Ted by Mount Edward Central Otago Pinot Noir
Price: $34
Rating: Excellent
Subtle initially but developing appealing complexity with red fruits, perfume, savoury elements, a little char and dried herb. Silky entry then bright acidity that cuts through this like a laser. Delightful balance as the acidity softens, with fragrant top notes and a long, fruit-driven finish. Deceptive power behind the fresh vivaciousness.
A lovely mouthful with lots going on.
2018 Mud House Central Otago Pinot Noir
Price: $21.99
Rating: Very good
Subtle but attractive nose, a melange of fruits, oak and spices; raspberry notes with time. A youthful brashness to this, the raspberry and plum notes meeting lead pencil and a woodsy element with quite grippy tannins. 
Firm and tight for now, youthfully assertive, but there's structure and flesh to carry this forward, while it's priced competitively too.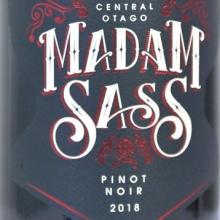 2018 Madam Sass Central Otago Pinot Noir
Price: $24.99
Rating: Very good to excellent
Dustiness, florality, the fruit hovering in the mix. A rush of sweet fruit with richness and suppleness adding oak nuances with aeration. The tannins are nicely melded into the fruit, showing good balance, yet there's some youthful chewiness and sappiness growing with time.
Very enjoyable drinking.