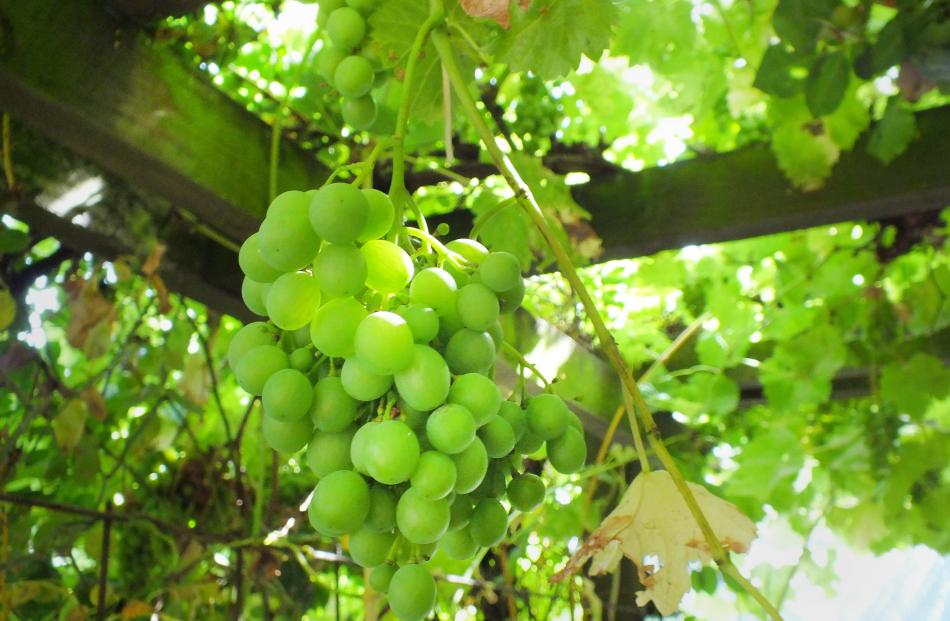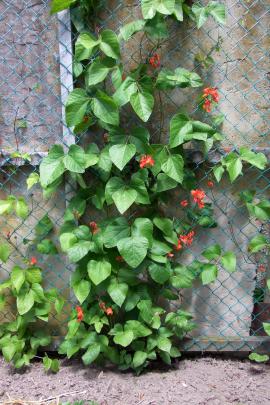 Gillian Vine looks for edibles that rise above the crowd. 
As gardens get smaller, edibles tend to give way to flowers but a bit of lateral thinking can provide a solution.
Actually, that should be vertical thinking, as there are a number of vegetables and fruit that can be treated as climbers so the vegetable plot, if there is one, can be used for other plants.
Grapes are the obvious fruit, either on a trellis or overhead on a pergola, the latter giving dappled shade in summer but not blocking winter sun.
Cucumbers also lend themselves to being grown in this way and no garden is needed, just grow them in a container beside an upright support. The Italian heirloom zucchini, Rampicante - the only climbing courgette I know of - can be cultivated in the same way.
Passionfruit are expensive in shops, so if you've a greenhouse or sheltered corner, it is well worth growing one, either from seed or by buying a plant. The flowers are pretty, so this climber could form a background to a flower garden or hide an ugly fence. Don't be tempted to cultivate the weedy banana passionfruit, though, as it's an extremely invasive pest.
For something a bit different, consider our sole native passionfruit, Passiflora tetrandra. It, too, is not totally hardy and may require winter protection. The other drawback is that to get fruit, a male and a female plant will be needed. On the plus side, birds love the bright orange fruit but humans may find it a bit tasteless
Another native rarely grown in the home garden is lawyer, as the spectacular thorns are most off-putting. We have five species, three of which are climbers. The fruit is like a small blackberry, yellow or red according to the species.
Hops are another edible for a fence or trellis and are gaining ground in cooking as well as their long-established place in beer. Their taste is very bitter, so don't be heavy-handed using them in recipes. There is a pretty golden-leafed form (Humulus lupulus Aureus).
Choko (Sechium edule) is a Central American vine related to melons. The fruit is very bland but combines well with tastier ingredients - Australians used it to bulk up jam during the Great Depression. Because it is frost-tender, choko is best treated as an annual in the South. Grow it by sprouting one of the pear-sized fruits, which appear from time to time in shops.
Of the annual vegetables that climb, some have such bright blooms that I feel justify slipping them into the flower garden.
The first is that good old standby, Scarlet Runner bean, whose flowers bloom in succession to give ongoing colour. Strictly speaking, this is a perennial that can be cut down at the end of the season then left to sprout again next spring.
Less familiar are peas with coloured flowers and/or pods. Shiraz has two-toned purple and pink flowers followed by burgundy pods. Blue Shelling, a Dutch heirloom variety, has similar flowers and pods, while Golden Sweet has pink flowers and yellow pods.
Looking up can add another dimension to your edible garden.