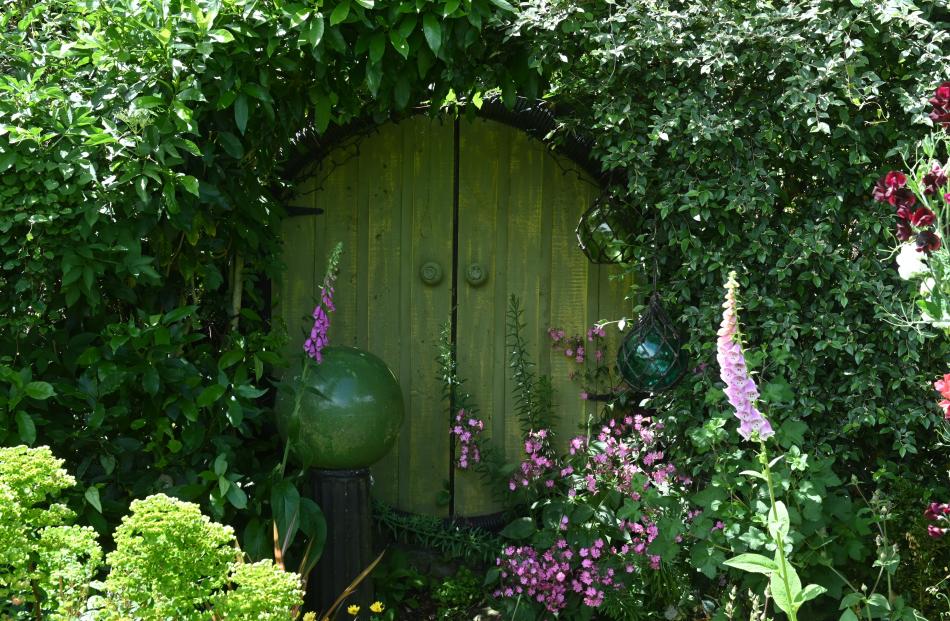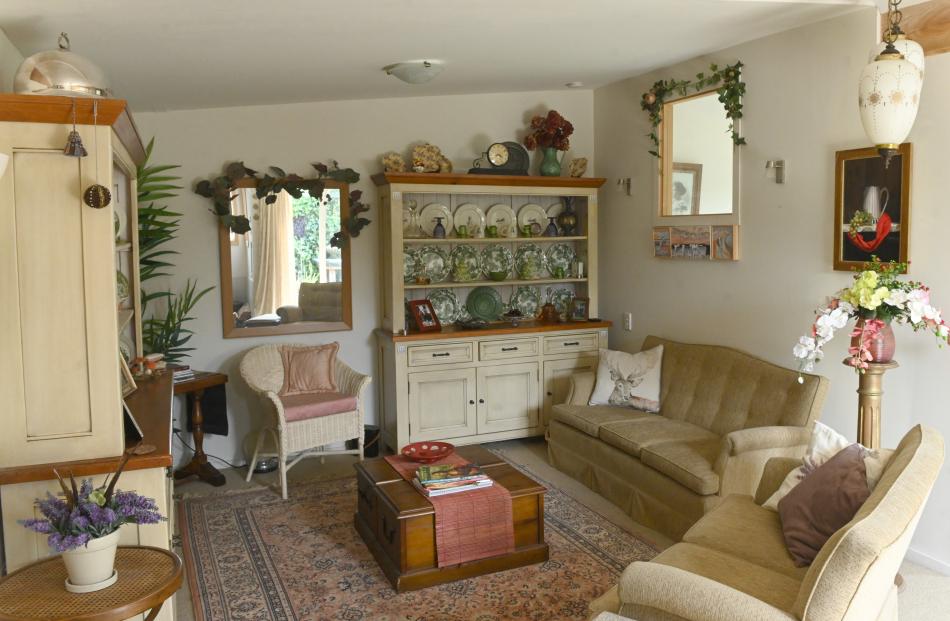 Beautiful landscapes feature in several of Elizabeth Jenkins' paintings. Now she has created her own on Otago peninsula. Kim Dungey reports.
Elizabeth Jenkins swears she has the world's greatest collection of banana boxes.
It's a result of moving multiple times and having "far too much stuff".
Now, however, she has put down roots in Otakou and, with the help of a builder and friends, completely renovated a small seaside cottage.
Along the way, the painter and keen gardener has turned her hand to all manner of tasks, including fencing — the drop saw is her favourite power tool and she has been through two of them.
Painted in sandy hues, the home's interior is filled with fresh flowers and vintage china. Wood finishes and a painted hardboard floor add a rustic look.
"If the house has a style," she says, "I like to think it's coastal country."
The kitchen came from the historic Mona Vale gatehouse in Christchurch, which she used to rent, and includes a pine work top. Adjacent to this are a butler's pantry and a walk-through larder. The latter's narrow shelves are neatly stacked with jars of rice, flour and sugar.
In the living area, she added a log burner and French doors that lead to a new deck with a view of the water.
The bedroom, bathroom and laundry were also renovated.
Lavender Blue cottage takes its name and exterior colour scheme from one of her favourite plants; Lavender Cottage would have sounded "a bit old-ladyish".
Once the land behind the house had been cleared with a bulldozer, Mrs Jenkins transformed the site from bare dirt to delightful, densely-planted garden. A dilapidated shed was replaced by an art studio that is open to the public.
The cottage garden features pergolas, decks, a small pond, raised vegetable beds and espaliered fruit trees. A long, narrow lawn leads the eye to a "moongate" which is set into green foliage against the hill.
Roses and wallflowers bloom alongside heucheras and alchemilla mollis; soft pastels combine with white and lime green in a colour scheme reminiscent of an artist's palette.
The former high school teacher has always been creative, playing violin in the Auckland and Christchurch symphony orchestras, arranging flowers for weddings and designing ecclesiastical vestments and costumes for operas and ballets. A member of the Otago Art Society, she specialises in oil paintings of New Zealand birds and volunteers at Glenfalloch Garden.
After emigrating from England with her family when she was nine, Mrs Jenkins attended school and university in Dunedin. Later she created a Welsh slate cottage and large garden on 0.8ha of land on Banks Peninsula, providing talks, garden visits and home-cooked lunches for more than 5000 visitors.
It was 2008 when she moved into the 1905 Mona Vale gatehouse.
"It was just the most lovely place to live and I planned to be there 10 years," she explains.
"Then the earthquake happened and that was the end of that."
On February 22, 2011, she was eating lunch when chimneys crashed through the roof and the ceiling fell on to the dining table.
A couple of hours later, she watched as thousands of sombre office workers filed past on their way home: "They filled Fendalton Rd as far as the eye could see and there wasn't a sound ... It was very eerie."
Six moves and three years of renting other properties at "exorbitant" prices convinced her the only option was to buy her own house. An extensive search led her to this one, 25km from Dunedin, at the end of 2013.
"I rather foolishly bought it after being advised that it was quite sound and good value," she says, adding with a laugh that it was neither.
The initial appeal was the modest price but Mrs Jenkins has grown to love the area. Part of her childhood was spent on Welbeck Estate in the Sherwood Forest near Sheffield, and she has always enjoyed the peace and beauty of the countryside.
For now, at least, her 100 or so banana boxes filled with china, fabrics and art supplies remain in storage in her cupboards.
"I've made some wonderful friends locally and I'm enjoying the property," she says.