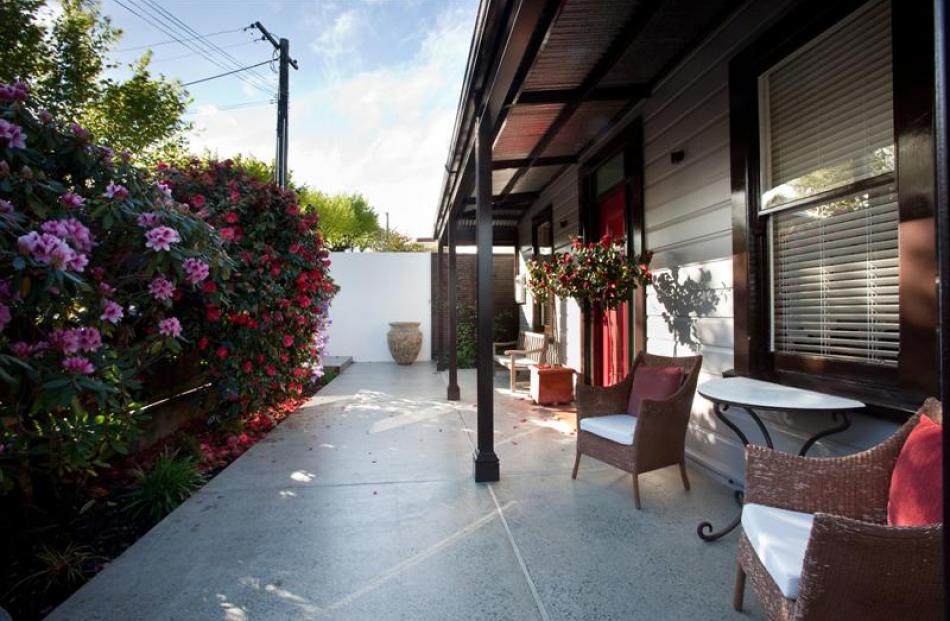 A simple extension has had dramatic results for a former workingman's cottage.
The living/dining/kitchen extension opens the house to what was previously a well-established but hidden garden.
Architect Richard Shackleton began with a compact cottage on a small site in McMillan St, Dunedin.
The brief was to improve the existing spatial quality, while maintaining the feel of a traditional timber cottage.
The solution was to exploit the previously untapped potential of the site and garden.
Retaining a single-level house was the preferred option for the owner and neighbours and, fortunately, it was possible to negotiate building against the eastern boundary.
This enabled space to be gained with minimal intrusion into the rear part of the section.
The character of the street frontage has essentially been maintained, with some subtle gestures providing a hint of what is to come, Shackleton says.
Moving through the spaces is like "moving through time" as the old gradually gives way to the new.
The original living room has been retained as a winter retreat but can now be opened to connect to the new spaces and the garden.
New details, such as the black steel fireplace and ceiling bulkhead, help with the transition from old to new. Gloss paint enlivens old detail and helps connect with the reflective surfaces of the extension, which is clad in salvaged weatherboards.
A raised terrace projecting into the garden blurs the definition between indoor and outdoor space.
Shackleton says there is a lot of talk today about how to be sustainable, and for him the most effective way is being efficient in the use of space and materials: "This house maximises the available spatial potential of the site to create a living space which is small but does not feel confined."
The renovation was a residential winner in the recent 2010 Southern Architecture Awards, the jurors describing it as an "enjoyable transformation" of a cottage.
---
THE SPECS
• Floor area before extension: 96sq m.
• Floor area after: 130sq m.
• Bedrooms: 3.
• Bathrooms: 2.
• Fireplace: black steel.
• Benchtops: granite.
• Flooring: gloss porcelain tiles.
• Heating: electric underfloor heating, heat pump and gas fire.
• Architect: Richard E. Shackleton Architects Ltd.
• Builder: Stevenson and Williams Ltd.
---