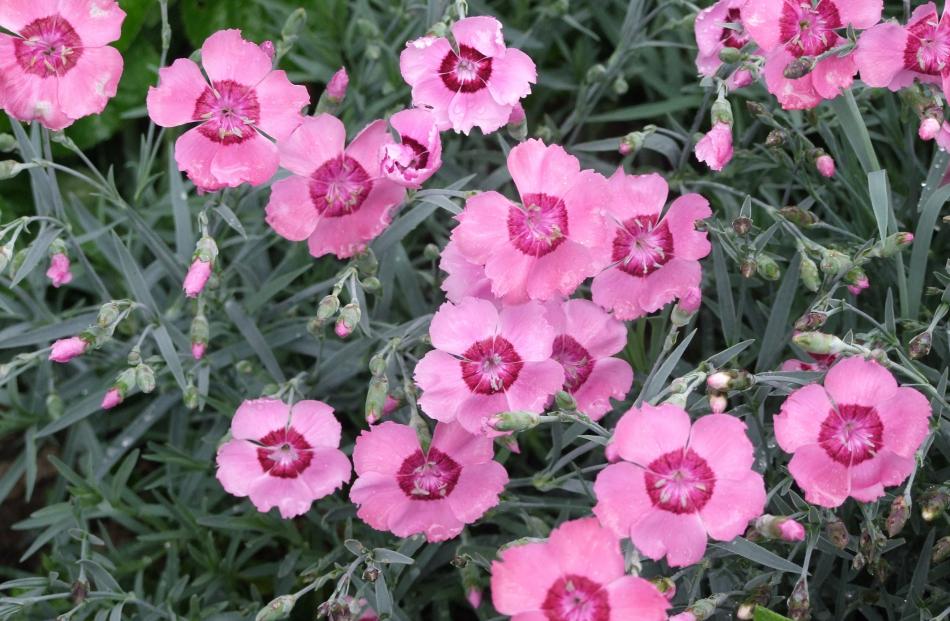 Edible flowers are back in vogue, says Gillian Vine.
Would you pay $5.30 for a punnet of flower heads to decorate your food? No? Well, the English are, a reflection of the current British craze for edible flowers.
In late June, supermarket giant Sainsbury's launched an edible flowers range, which included marigolds (Tagetes), violas and dianthus , claiming "chefs and foodies are going crazy for edible flowers". They cost £3 ($NZ5.30) for a small punnet, most budget-conscious householders would probably think twice before buying.
Using blooms in cooking goes back as far as food records exist but the Victorians take the credit for decorating dishes with edible flowers.
Those one can eat may be loosely divided into two groups: ones that add flavour, such as lavender, calendula, sage, violets and borage; and the almost tasteless petals used for decoration, like violas (pansies) and primulas, polyanthus and cowslips.
For anyone wanting to go trendy with flowers, the most important rule is: "If in doubt, leave it out".
In other words, if you are unsure about whether a plant is harmless, don't use it. That way, you'll avoid potential ill-effects — unlike the 10 Chinese hospitalised in England after mistaking poisonous daffodil foliage for chives.
Just as important as identification is never using anything that has been sprayed, whether gathered at home or on a foraging trip.
There is another potential trap. Some plants, like sub-tropical plumeria, have edible flowers but all other parts are toxic. Closer to home, hollyhock is a tricky one, with reports of dermatitis caused by handling  the leaves, yet the blooms can be eaten. Personally, I'm a bit suspicious of this one and, anyway, daintier blossoms tend to look better on a plate.
If you want to follow fashion, imitate Sainsbury's and try violas or pansies for colour without added flavour, dianthus or carnation petals for slight spiciness or African and French marigolds for a bit more zing.
Herb flowers are usually safe choices. Go for rosemary, lavender and common or clary sage for purple, pink or white; borage for blue; pineapple sage for red; or calendula for orange.
Four common garden flowers to consider are cornflowers, rose petals, daylilies (Hemerocallis) and hostas, while in the vegetable plot, flowers of all the onion (Allium) family can be eaten, including leeks and chives. The decorative alliums can be, too, although the mind boggles at the prospect of a 20cm ball of Allium cristophii parked on a plate. Actually, as in all alliums, each head is a mass of tiny flowers, so could be divided for a more attractive look.
Pea and broad bean flowers can be eaten, too, although most gardeners would be dubious about sacrificing the crop.
Don't be tempted to try potato or tomato flowers. Although there is some doubt as to the flowers' toxicity, the leaves of these related plants are poisonous, so it would be wiser to leave them alone. That certainly was the verdict of judges in an Australian cooking contest a couple of years ago, when an enterprising contestant was ditched for including tomato flowers as a garnish on his chorizo and succotash concoction.
Instead, go with the golden blossoms of courgettes. The usual method is to stuff them with ricotta cheese, then dip them in batter and fry. It's fiddly but fun.