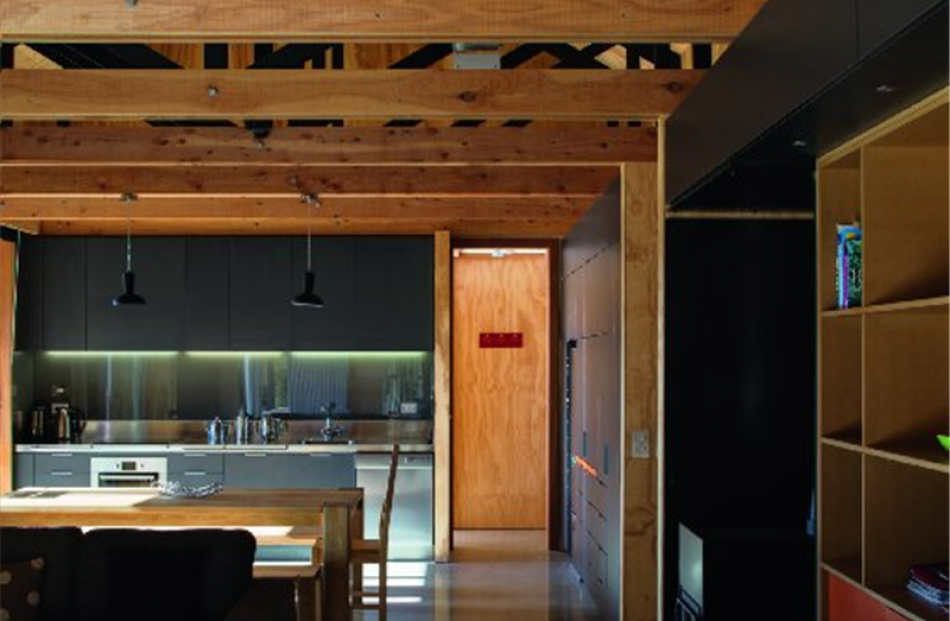 Big House, Small House, New Homes by New Zealand Architects, the latest book by John Walsh and photographer Patrick Reynolds, shows why New Zealand's residential architecture is so well-regarded. Here's an edited extract.
When the members of a New Zealand Architecture Awards jury drove up to this house and alighted from their people-mover the sense of relief was palpable.
You'd expect some whimpers of pleasure from passengers being let out of a van after hours of journeying up, down and around Central Otago's mountain ranges, especially if they had been liberated into the crisp, clean air of a fine and still autumn afternoon, but there was even more point to their gratitude.
After days of contemplating houses and holiday houses distinguished by the abundance of their amenity and the burnish of their materials, that is, by the application of money, it was refreshing to encounter a building that expresses a simple design principle: enough is enough.
Anna-Marie Chin took her lead for the siting and design of this house - commissioned by a relative of the architect - from a couple of Kiwi archetypes.
As you would, it's tempting to add: there's nothing in the adjacent built environment worth emulating.
Located in the lee of Mount Iron, the house sits on the edge of one of the subdivisions spawned by the popularity of Wanaka. As is commonly the case with the new Central Otago suburban developments, the foreground is forgettable, while the backdrop is ineffable.
Simple forms are best equipped to stand up to the twin challenges of this context, and simple ideas offer the best chance of successful realisation.
Thus, the models the architect invoked were basic types that appeared very early in this country's settler repertoire. The section was envisaged as a campsite, Chin says, with an expanse of grassy land on which to pitch the main ''tent'', and other camping spots in small clearings in the neighbouring kanuka scrub.
And the house itself, formally and materially, is suggestive of the shearing shed, for a century the symbol of New Zealand's political economy, the no-frills building that justified all those cleared and eroded hillsides.
The house is a long tin and plywood structure with a hole in the middle. On either flank of this roofed courtyard, which offers a visual connection between the buildings front and rear (or arrival side), is a pod - one for the owners, and one for guests.
The gable extends over raised decking, forming on the front elevation a veranda that wouldn't look out of place on the street frontage of a Wild West cow town.
It would be a good place to recline in the sunshine, chew on a piece of straw and contemplate the architectural significance of the rural values of sufficiency and economy.