While fossicking among local history, Jim Sullivan found some extraordinary characters. 
The Otago gold rush produced great stories and characters on the Maniototo goldfields in the 1860s provide a cast and a plot that could furnish the material for a blockbusting, bodice-ripping bestseller. We could call it Evangelina - Darling of the Goldfields.
The plot was hinted at in 1911 when John Bremner, a goldfields shopkeeper of the 1860s, was writing his memoirs for the Mount Ida Chronicle. "In Kyeburn, John Jones opened up a small refreshment place. He was accompanied by a fine woman much younger than himself, and a fine little girl. This lady was known as pretty Mrs Jones, and she was well deserving of the name. She had a remarkable history. A few years after this she proved to be not Mrs Jones, but a Miss Cholmondeley, of aristocratic descent, but on the wrong side of the blankets. She was a wonderful woman, and there is room for a great romance of her life."
The Jones' arrival at Kyeburn was probably about 1863, when "Mrs Jones" (her name was Evangelina but often given as Evangelicia) was about 20 and John Jones was about 50. Jones himself will play a minor role, but when he died in 1881 his will stated that the young girl, Clara, was his adopted daughter and he left her his house at Ravensbourne, where he was working as a carrier. Clara may thus have been the result of more "wrong side of the blankets" activity. Jones' will has her surname as Chalindley, not too dissimilar to Cholmondeley. Jones describes Clara as the stepdaughter of Alfred Keene.
Alfred Keene was a surveyor at Hamiltons in the 1860s and was a member of the Local Committee of Otago for Dunedin's New Zealand Industrial Exhibition in 1865. He was obviously smitten by Evangelina. At 24 he was young enough to turn Evangelina's head and she married him in 1865. Keene was given surveying work by the Otago Provincial Council and decided that it was not practical to bring in a water race from the Kyeburn River to serve miners nearer to Hogburn. He then had a row with goldfields legend, Vincent Pyke, over payment. By 1874, Keene was running a coal mine at the Kyeburn Diggings where he had a sod cottage with an iron roof but incurred the wrath of widow Mary George, who was the owner of the Pass Hotel. He accused her of using abusive language and she countered with a claim of assault and battery. In court, the magistrate dismissed the case, describing it as "a drunken row".
After filing for bankruptcy (a common goldfields experience) about this time, Keene bounced back and was awarded the costs for his work in surveying the Naseby sludge channel. Keene then submitted an ingenious design for a new device for gold miners, "a tail-box with iron diagonal fluted bottoms, and an under-current side-sluice leading backwards from end of the box, supplied only by the water escaping from under the fluted perforated bottoms". The plan was not approved and Alfred was also unsuccessful in 1875 with a petition to the provincial council to be reinstated as an authorised surveyor. His certificate had been issued at Castlemaine, near Bendigo, Victoria, in 1861.
He outlined the injustice of it all in a letter to the Otago Daily Times.
"I opened my case by producing my qualifications, which consisted of a certificate of competency from the Board of Lands and Works, Melbourne: and further, having passed an examination before Mr J.T. Thomson in 1863. Evidence was then read over to me and I must confess that I was somewhat staggered, for if half of what I was charged with were true, I should be a fit subject for a lunatic asylum.
The principal charge was made by Mr Thomson, and was to the effect that I was rolling drunk in an up-country hotel some eight years ago and where we both spent the night. I have passed two examinations, have very flattering testimonies from two magistrates and from Mr Vincent Pyke, and have been practising as a surveyor and mining engineer for 15 years; and now, I am debarred from practising my profession simply because Mr Thomson says that I shall not do so."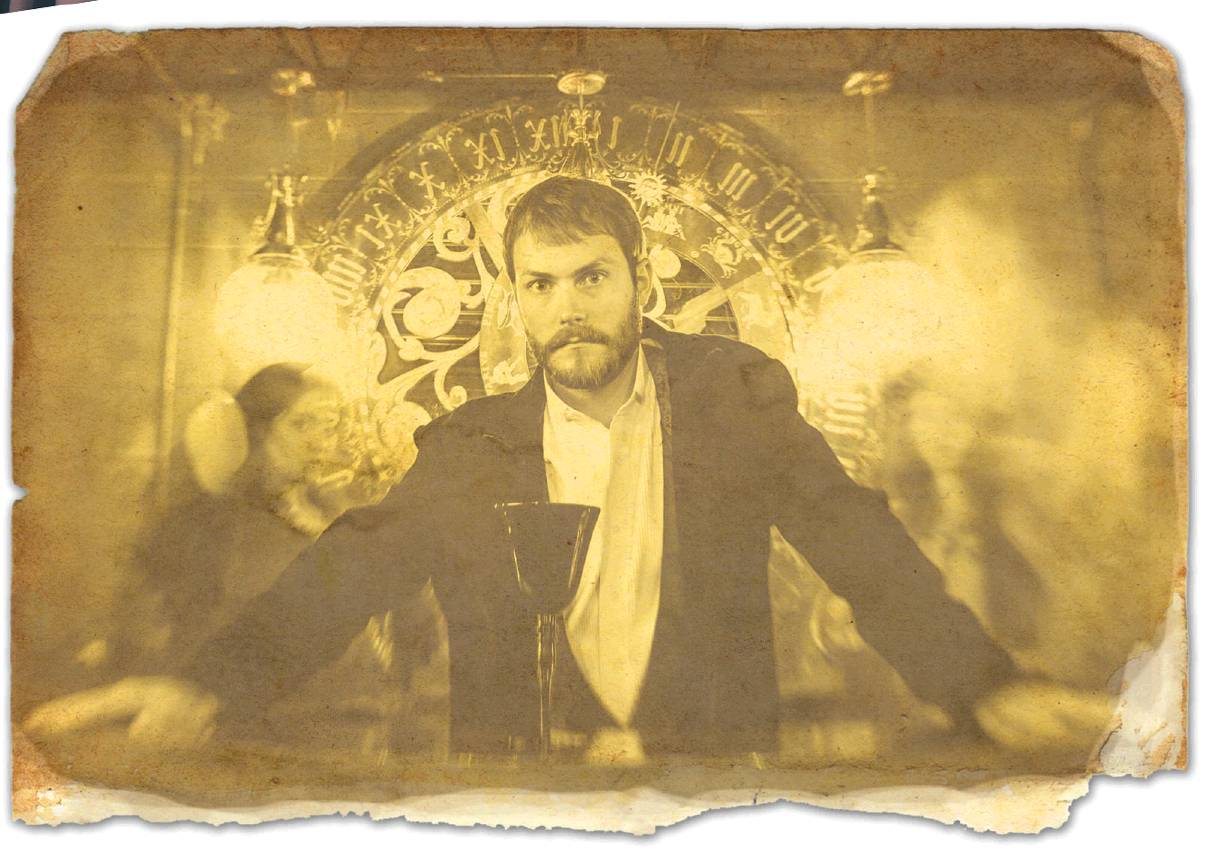 Keene also wrote to the Melbourne papers warning potential immigrants that Victorian qualifications were not being recognised in Otago.
Worse was to come. Keene's marriage to Evangelina was not to last and in the late 1870s she was in Dunedin with a protection order against Alfred who, by 1878, was in premises near Knox Church from where he was advertising for pupils wishing to be taught the skills of surveying and "French if required". In 1881 he was warned by the court after trespassing on Evangelina's property. Bremner recalled that later Alfred Keene went totally blind, was unable to work but was still listed as an engineer when he died at the Star Hotel, Cargill's Corner, at the age of 49 in 1891. He is buried in the Catholic section of the Southern Cemetery.
Evangelina wasted no time and in the same year re-married, this time to a man of her own age, 46-year-old Griffith Roberts, who had been one of most successful miners to the Hogburn rush in 1862, starting off by sending 132 ounces of gold to Melbourne in April 1862. Not bad, considering that in 1863 132 ounces sent to Melbourne would have earned roughly the equivalent of $40,000. During the 1880s Roberts became a publican in Dunedin at the White Horse Hotel in George St and then briefly at the Caledonian Hotel (which was later the Rugby Hotel).
Shortly after his marriage to Evengelina the couple took over the Pukeviti Hotel at Shag Point. (The odd name is a corruption of Pukeiwitahi, the hill near Palmerston on which the Sir John McKenzie cairn stands). By 1894 they were at the Terminus Hotel at Hakataramea (the rail bridge across the Waitaki had reached there in 1881 and the pub opened in 1884) where they stayed until 1897 and, according to John Bremner, were able to afford a trip to England.
By 1899 they were running the Royal Hotel at Milton with Griffith an enthusiastic supporter of local sports clubs, but Evangelina was obviously restless and by September 1900 Griffith was advertising that he would not be responsible for debts incurred in his name.
Not surprisingly the couple divorced that year with Alexander Nicoll being cited as co-respondent and it was with Nicoll that Evangelina went to Blenheim as "Mrs Roberts" to be the housekeeper at the Commercial Hotel in 1901. Nicoll earned some sympathy from the bench when he was convicted of supplying liquor to an intoxicated man who claimed that even one drink made him appear to be drunk.
Nicoll stabbed himself to death with a bayonet at the Commercial at the age of 41 in 1904. The bayonet, left there by a trooper some time before, had been hanging up with some clothes in the wardrobe in Evangelina's bedroom. She told the inquest that she was a widow and that "financially the business of the hotel was practically her own. Mr Nicoll held the license, and she paid him wages". Early in 1905 Evangelina took over the Foresters' Arms Hotel in Greytown and stayed there until 1907.
After the divorce in 1900, Griffith Roberts decided to return to the hotel at Hakataramea with a widow called Fanny Alcock as his housekeeper and was soon earning praises from his old friends in the Waitaki Collie Club and other groups. In November 1901 he was charged with serving intoxicated customers, although it was Fanny Alcock who was acting on his behalf while he was unwell and confined to his bed.
It was time to move again and Griffith and Fanny took over the Bridge Hotel at Beaumont. Here Griffith was a popular host often performing songs at functions "in his usual happy style" and he gave away Fanny Alcock's daughter at her wedding to dredge master Lewis Johnston but it all ended with his bankruptcy and death at the age of 64 in 1903. He left all his property to Fanny Alcock but by the time debts were paid there was little to show for his career as a publican.
In the meantime Evangelina had racked up an impressive record in pub owning having at various times been associated with Commercial Hotel (Caversham), the Pukeiwitaki Hotel (Shag Point), Terminus (Hakataramea), Royal (Milton), Commercial (Blenheim) and the Foresters' Arms (Greytown). Her final move was to Queenstown in 1907 to take over McBride's Family Hotel also known as the Harp of Erin Hotel. She died at the age of 64 in 1908 described as "always fairly successful in her enterprises, being a smart business woman. Her own industry always conduced greatly to her successes. Deceased was also most kindly disposed and always contributed according to her means to all demands made on her purse. Deceased has no relatives in the Dominion". (Daughter Clara died in 1930 at the age of 65).
Perhaps a tame end to the life of the darling of the goldfields, but there's an intriguing twist to her last days. Days after her death it was announced that she had purchased Griffith Roberts' old hotel, the Bridge Hotel, at Beaumont.
The novelist may need more to round off the story. Perhaps some drama in the life of Evangelina's daughter Clara? In 1885 she had married George Richardson of whom quirky stories may yet be discovered.
All the same, with blasphemy, bankruptcies, blindness, boozing, bayonets and bed-hopping, this true story of the characters from the Maniototo gold rush is pretty much enough to be going on with.