Living in New Zealand, especially, I suspect, in a small community, when you are middle-aged, is a long succession of attending community meetings to plan fundraising initiatives for sporting teams, schools and a seemingly endless stream of worthy causes, writes Kate Oktay.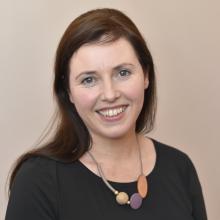 These meetings invariably result in a miserable Sunday morning leaning into the weather and putting an outwardly burnt, but inwardly raw, sausage into the cheapest brand of sandwich slice, slathered with a mixture of Satan and pale yellow food colouring.
Or spending an hour and a-half baking a cake which will be sold for $3. Or buying something handcrafted and pine cone-based that is unneeded, unwanted and frankly awful. Or, the worst, being handed a paint brush at the face-painting table when you have no discernible artistic talent. Seeing their wee faces brimming with excitement as they look at the pictures of butterflies and tigers, and then watching their expectations crash as they look into a mirror full of unrecognisable paint smears. "That's an ear," you say helpfully, as one looks quizzically at a brown triangle on his forehead.
I am one of the people who dutifully attend community meetings, in an unenthusiastic, sit-down-the-back sort of a way. It is admirable, the way 97% of any given room can determinedly ignore mounting social awkwardness and continue to stare pointedly at a dropped chewing gum wrapper on the floor whenever there is a call for new committee members. I am one of the majority, refusing to make eye contact, and waiting with bated breath for someone who has a less-developed sense of shamelessness to cave and volunteer. Sure, it doesn't feel fantastic at the time, but in the car-pool home you are high-fiving your resolute apathy and making sympathetic noises for the plight of the new playgroup president. "It will be awful," you whisper to your friends, grinning in the darkness.
But there are people, much better people than me, who hold our country together with their ceaseless volunteering and helping out. Every community has one. They are there; on every committee, at every event and involved in every fundraiser. These are the people who are delivering meals on wheels and comfort to the elderly. Who go along to the local school and help 7-year-olds learn to read every week for years. In South Otago, there is a woman who has supported migrant dairy farm workers in the area for as long as they have been arriving in the region; driving for hours to reach them, helping them to adjust to life in New Zealand, connecting them to others who speak their language - and she isn't even off a dairy farm. People like her don't get paid, and often don't even get acknowledged. These people are the reason that we are living somewhere that is a good place to live.
In our community, one of those people is Amber. Currently, Amber is organising a community dance fundraiser at the Broad Bay Hall.
Amber has many talents, but chief of these is her ability to rope people into doing things. "You are just so much better than me at this," she says, blatantly lying. Her well-honed skills in never taking no for an answer and puppy-dog-eyed pleading are astounding. Before you realise what you are doing, you are agreeing to something very much against your own personal interests, and writing a poorly constructed PR piece you are sneaking past your long-suffering editor under the pretence of a lifestyle column.
The dance will be held at the hall on August 31 at 7.30pm, and is (like every event, in every town hall in the entire country) a bring-a-plate affair where you will be expected to buy several tickets for raffles that local businesses have been harangued into donating goods and services for. It's $10 on the door to support projects for youth, who, in Broad Bay, have had a hard time recently.
If you are not one of the people doing good in your community, you can at least sign up to attending. You may not be putting your hand up to be the club treasurer and spending weeknight evenings stapling receipts to invoices and filling out a hated Excel spreadsheet, but you can buy some rubbish fudge, eat some still crunchy hangi'd potatoes and go along to a community dance when it comes up in your area.
All of New Zealand is Sellotaped together by good people doing good things for free. People in volunteer fire brigades, on lifeboats or pretending to be Santa Claus. People on a working bee, or holding a garden tour, or pretending to enjoy the unmitigated hell that is a quiz night. People hawking frozen cheese rolls to neighbours, who will in turn be flogging rubbish raffles back to them in a couple of months' time.
If you live on Otago Peninsula (or even if you don't) you should come along on the last Saturday in August. I will be there. Not dancing, and possibly not even talking. But there.