What we eat and how much we eat is threatening both our health and that of the planet writes Sean Connelly.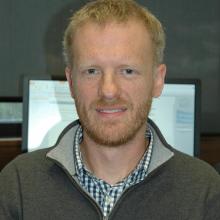 A recent article in the medical journal
The Lancet
on food in the Anthropocene has been getting a lot of attention. It discusses the results from a multi-disciplinary research group that explored the possibility of feeding 10 billion people healthy and nutritious food within environmental constraints by 2050.
The idea of linking health and the environment through food is not new. Those connections were the basis of a 1971 book by Frances Moore Lappe Diet for a Small Planet.
What is new is the comprehensive scientific review of the consequences of not making those connections and the development of targets that constitute a healthy diet based on a sustainable food system (details can be found at www.eatforum.org).
In short, unless we change what we eat and the way food is produced, we have little hope of meeting the UN Sustainable Development Goals or the Paris Agreement on climate change.
The report uses the concept of boundaries and safe operating spaces to bring together health and the environment. In the context of our individual health, we can think of the safe operating space of our diet as the quantity and quality of food we consume that is sufficient for our health and well-being. The safe operating space is defined by the area between too little and too much.
At a global level, there are more than 820 million people that exist outside this safe operating space at the low end, meaning that they lack sufficient food, and nearly 2 billion that outstrip the safe operating space by consuming too much food (and too much unhealthy food). The nearly 3 billion people who currently exist beyond these health boundaries mean that unhealthy diets are now a greater factor for reduced life expectancy than unsafe sex, alcohol, drug and tobacco use combined.
In the environmental context, the idea of boundaries and safe operating space refers to levels of human impact on the life support systems of the planet (e.g. climate, water, biodiversity, etc.) that are essential for human survival. Based on scientific evidence since the industrial revolution that humans are the main driver of global environmental change, these boundaries help to identify where human impacts are approaching or exceed margins for what is considered safe for planetary and human health. We have already crossed planetary boundaries due to the loss of biodiversity and for flows of phosphorus and nitrogen, and we are approaching the threshold for climate change and land use change. Unless these impacts are reduced drastically, our survival is uncertain.
Planetary boundaries provides the context for health boundaries. It means we can no longer think of addressing food, nutrition and health inequities in isolation. The way we go about providing healthy and nutritious food for the expected 10 billion people on the planet by 2050 must be done with explicit linkages to environmental impacts. Consideration of our future food options can only occur in conjunction with planetary limits. What we eat and how we eat has to take into account how that food is produced.
According to the report, a path forward for human health and environmental sustainability involves a dietary shift with a 50% increase in global consumption of fruits, vegetables, nuts and legumes and a 50% reduction of meat and sugar. This dietary shift must be supported by a food production system that cuts food waste in half, protects biodiversity, significantly cuts nitrogen and phosphorous and adopts all available options for mitigating food-related greenhouse gas emissions.
The evidence presented in the report makes it clear that the food system status quo is not an option. We currently have a food system that is delivering both poor health and environmental outcomes. People and the environment are suffering the consequences. However, the report also identifies food as the single strongest lever to improve human health and wellbeing and environmental sustainability. Fortunately, the food system is in our power to change.
We can start now with our own diets by changing what we eat. We can ask questions about where our food comes from and how it is produced. If that information is not readily available, we can start to demand that it is.
We can support efforts to preserve high quality soils and land for the required expansion of fruit, vegetable and legume production close to where we live. We can address food waste in our lives and demand that governments and businesses do the same.
We can demand that our governments work at local, national and international levels to support radical food system transformation. We can demand that food, nutrition and agricultural policy are aligned with health and planetary boundaries and that these boundaries are respected in local food policies and in international trade agreements.
We can all contribute to this dietary and food production shift, on an individual level by changing our diets and/or by supporting food system change. But they both must occur.
- Sean Connelly is a senior lecturer in the University of Otago Department of Geography. Each week in this column, one of a panel of writers addresses issues of sustainability.