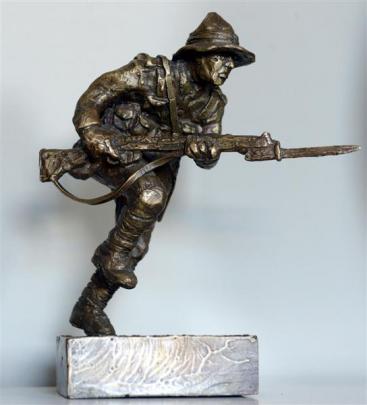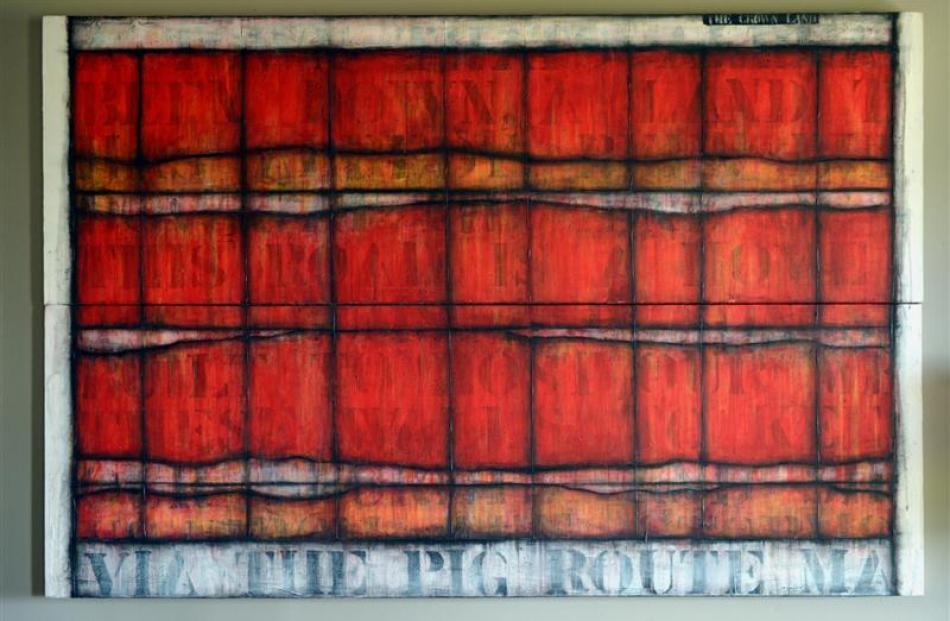 Collecting art can be confusing, even intimidating, so where do you start? Kim Dungey reports.
There's more to choosing artwork than just seeing something you like, buying it and hanging it on the wall, art consultant Lisa Wilkie says.
In fact, the best thing to do when starting an art collection is to visit galleries, attend talks, look, read and ask questions without initially buying anything, she says.
''The important thing is to start to train your eye, to work out what is art and what is just decoration. If you're after decoration, fine, but if you're after an artwork, it requires a bit more thought ... An artwork will generally have something more to say than just look nice.''
Wilkie encourages people to ''push themselves a bit'', saying it is not always the pieces that jump out at you immediately that keep you interested in the long run.
''I always recommend taking time with works that are intriguing or challenging: give your eye and thoughts time to adjust to the subtleties of a work.''
Art doesn't have to match the cushions, couch or wallpaper and choosing the first work you like is not necessarily a good idea: ''I often liken it to drinking wine.
"When you're young and your palate's undeveloped, you take the easiest option. It's cheap, it's sweet, it's not challenging. And when people first start looking at artworks, those are often the ones they'll be attracted to ...''
When it comes to putting your money on the line, the most important thing is to check the artist's provenance or reputation says Wilkie, who recently gave a public talk on starting an art collection at Milford Galleries Dunedin, where she works.
''You should never be buying a work because you think it's going to make you money. But, that said, you don't want to throw your money away either.''
First, she says, look online to see whether the artist has works in public collections, the private collections of significant collectors, touring exhibitions and other public exhibitions.
If they already have works in Te Papa, a university collection or some of the big public collections such as the Wallace Arts Trust, ''all those things are good pointers that this is an artist who is justifying the price tag on their artwork''.
Then check whether the artist is being reviewed by prominent art critics in publications such as Art News and Art New Zealand (available in public libraries) and what is being said about them.
''People can get a bit funny and think that's elitist - 'they're telling me what to like'. But it's like anything else. Some people have a better handle on things.
"You don't have to agree with them but it's good to know if an artist is being talked about by good critics because it speaks to the provenance of them.''
''The other thing to look at is how the artist is working - are they doing something that's original and do they have their own voice,'' she says, adding that many works are derivative and not saying something that hasn't been said before.
Those with modest budgets may want to look at photography, ceramics and works on paper such as screen prints or lithographs, which are typically priced lower than oils on canvas.
Most galleries will allow customers to pay purchases off over time and limited edition works are a good way to get works by senior artists such as Dick Frizzell or Nigel Brown without paying the big prices the originals command.
Generally, smaller editions confer greater value on the prints but the numbers within the edition are less significant.
Some people pool their resources by joining art groups in which each member contributes a monthly sum to buying artworks and takes a turn at having them in their home.
Others buy the work of emerging artists either because of budget constraints or because they want to support young artists and like taking a punt on somebody whose work could significantly increase in value.
Buying from senior and mid-career artists is less risky but may not provide the same returns.
Milford Galleries has artworks priced from $160 up to six figures but people often assume that many of its clients are wealthy, she says.
''It's to do with priorities. Some people spend $60,000 on a brand-new car, which depreciates by half as soon as you drive off the lot.
"Other people would spend that on an artwork which will retain its value and possibly increase.''
---
How to start a collection
• Take your time and do your homework. View lots of art and ask plenty of questions.
• Check the artist's provenance - where do you see their artworks, are they being reviewed in respected publications and are they doing something that's original?
• Don't go for the easy option. Challenge yourself. That's what art is supposed to do.
• Check that the artist is working to conservation standards, particularly when buying mixed-media works or works from younger artists who may not have much money for materials.
• Join gallery mailing lists so you get advance notice of shows. Works often sell before a show's official opening.
• Ask what other works galleries have or can source as most have only a small selection of their works on their websites.
• Keep receipts, certificates of authenticity and exhibition catalogues as these add provenance to your pieces and are important to have if you decide to sell.
---