Having a young adult at home requires yet another adaptation of our parenting approach, says Ian Munro.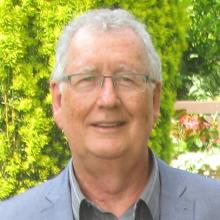 From time to time, at this stage of the year, I've touched on the impending departure of the school-leaver from the family nest for work, tertiary study or a gap year offshore.
While financial constraints have meant our youngsters are tending to stay at home a little longer than in the past, for many of us the moment of helping the young adult on its way can't come quickly enough.
It's usually the male who, by sheer physical and vocal size, rapidly outstays his welcome by his late teens, yet, interestingly, is the one who often sticks around a bit longer than his sisters.
Having a young adult at home requires yet another adaptation of our parenting approach. It's our home, where we wish to operate and relax in the way we prefer in accordance with our rather old-fashioned expectations. There can also be younger youngsters around for whom we wish to maintain boundaries that we don't want undermined by their older sibling.
And yet, especially if our young person is working or hitting 20, we do have to accommodate the needs of another adult around the house. Nevertheless, we're still entitled to establish some ground rules and understandings and expect them to be respected.
Here are some suggestions:
• A contribution towards the cost of food and power is required. It's cheaper here than out there.
• But it's not a serviced hotel and there will be some chores we'll expect you to do.
• We expect to be given sufficient notice about your mealtime intentions. You're welcome to invite company to dinner. Alternatively, you're welcome to prepare your own.
• We expect you to maintain a certain level of hygiene in your room.
• You will not have sex in this house as it embarrasses us or isn't appropriate with younger children around.
• No illegal drugs in the house or you're out.
• If the law is being broken we will contact the police.
• You will respect our right to do what we like in our home.
While they should be free to come and go, there's still a tendency to worry about their whereabouts and a courtesy text can help put our minds at rest.
Enforcing these isn't too difficult, as they're old enough to be self-sufficient and they can be asked to leave. For example, if the chores aren't being done or if the board is not being paid, then there's no meal prepared for them or no clean clothes (if we're still choosing to do their washing).
If handled right it can be a time when we can start to enjoy the fruits of the years of hard work and open a new chapter in our relationship with our offspring.