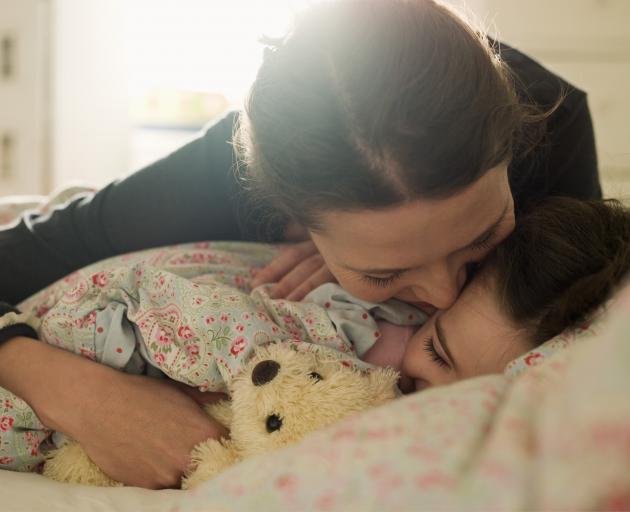 Sleep is obviously important: our immune system benefits, short-term memories become long-term memories and children seem to do most of their growing while sleeping, writes parenting columnist Ian Munro.
Some babies and children need more sleep than others. On average, babies sleep 16 hours a day, one-year-olds 13 hours, two-year-olds 10-12 hours often with a nap, six to nine-year-olds about 11 hours and a 12-year-old 10 hours. While you might be concerned that very young children are not getting enough sleep, as long as they are in good health they generally will take the amount of sleep they need.
The trouble is that you might feel that you aren't getting the sleep that you need. As a friend once told me, the living dead are actually people whose kids never sleep. So, how late should they stay up? Well, the ideal bedtime is to count back the hours from when you need them to wake up or when they usually wake.
Whatever that hour turns out to be, it can often be fraught. There's the call for a drink or to go to the toilet; there is the two-year-old who appears beside you a few minutes after being put to bed as charming as and keen to chat and have a cuddle.
Making bedtime a pleasant but routine process will help get them to bed and to sleep - the warm bath or shower, toilet, teeth cleaning, cuddle, bedtime story, song or prayer. Maybe a foot massage and gentle rocking for the over-tired or over-active. And end screen time a couple of hours beforehand.
The early teen also needs about 10 hours sleep in a 24-hour period and while, for older teenagers, the ideal amount of sleep required varies from individual to individual, research does suggest that they actually need more sleep than slightly younger children. Unfortunately, they often get a lot less due to increasing social activity and long hours at night on the computer, phone or reading.
They are  also keen to start taking charge of their own lives and bedtime resistance is a good one because bedtime is a hard thing to enforce. However, there is research that also indicates that changes to a teen's biological clock occur along with the other changes at puberty meaning they don't, in fact, feel sleepy until the early hours of the morning and aren't ready to wake before 10.
So, for teenagers it's a case of encouragement, of the need to be fresh for school or the weekend job, of a general family routine of closing down the house for the night and of respect for those already asleep. The compromise could be to tolerate some late waking during the school holidays and at weekends.