It's good to have a few close friends. It's good for our mental health among other things. And so it is with our youngsters, writes parenting columnist Ian Munro.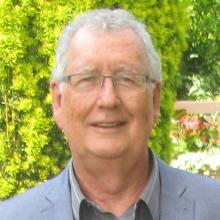 As they enter adolescence, their friendships become increasingly important as more and more they seek from their friends the sort of support they've had from us.
They can't think of anything to tell us about what happened at school but can then spend hours discussing it with the very people they spent all day with.
It is as it should be. Interestingly, teenagers do literally feel hurt themselves if they're without friends. Researchers at the University of Michigan, using brain imaging, found that the same parts of the brain are activated by social rejection as by physical pain.
Friendship groups allow them to test out new behaviours and make mistakes within the security of the group. Their peers will quickly pull them up or acknowledge them, sometimes just by a look. They also learn by watching their friends.
The friendship group provides both an intermediate step in the movement towards independence from the family unit and the skills to be able to fit in socially.
That's not to say that they won't be back for support at different times. However, they do have to learn how to seek that support appropriately from their peers if they're going to have healthy adult relationships.
Another interesting study found that those with more friends had more social anxiety, suggesting that the strength of their friendships is more important than the number of friends they have.
Their developmental changes will mean that the old family traditions, activities, outings and holidays no longer have the same appeal. Hanging out with friends and seemingly doing nothing in particular has a lot more attraction than doing things with the family.
The best thing we can do is to make their friends feel welcome.
Having said all that, no matter how important their friends are, we should never underestimate the significance of their relationship with us. Parents do still matter - even to teenagers.