Does it really matter how we write, or take notes, asks Jan Aitken.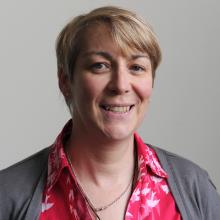 I'm often asked how I write my column; do I write it out longhand or do I type straight into the laptop?
That's followed by either another question that seeks my opinion on what I see as a better way of note-taking/writing or by someone expounding their views on which way is better and why we should do one over the other.
I have noticed an age difference in the opinions. Generally speaking, those over 35-40 years tend to lean towards the handwriting side of the debate and those under lean towards typing straight onto a device.
I use a mix of longhand and direct to laptop. I research a topic and then write notes by hand. Sometimes I will do a full rough draft in longhand and then type from that.
But does it really matter how we write, or take notes in a lecture?
There's some really interesting research around the differences between comprehension and memory function with handwriting versus typed notes.
Handwriting is important to our early brain and physical development.
Frighteningly, research out of the UK shows increasing numbers of children in new entrant classes can't hold a pencil. It's reported "Children are not coming into school with the hand strength and dexterity they had 10 years ago ... they are being given a pencil but are increasingly not able to hold it because they don't have the fundamental movement skills".
Child psychologist Angela Burns confirms handwriting develops fine motor skills, general physical co-ordination, rhythm, concentration and helps develop core muscles required for sitting at desks. Importantly, handwriting stimulates a critical region of our brain where the images and language come together.
Here visual stimuli actually become letters and written words. You have to see letters in "the mind's eye" in order to produce them on the page and this is learned only by handwriting them.
Studies have repeatedly shown that handwriting has some very distinct advantages for adults too. It's been shown in lectures that laptop note-takers tend to take notes verbatim without mentally processing the material they are listening to or watching and longhand note-takers process more information as they have to choose what to write down as handwriting is slower than typing.
Pam Mueller and Daniel Oppenheimer (Princeton University and UCLA respectively) conducted a study comparing three groups of students who all viewed the same TED talk. One group took notes longhand, the second group used laptops and the third group were laptop users who were specifically warned about the dangers of taking notes verbatim and asked to try to avoid verbatim transcribing.
When tested for memory about the TED talk content the longhand note writers outperformed the two laptop groups significantly. When re-tested a week later the longhand note takers still came out on top. Handwriting enhances the processing that occurs during the act of note taking and therefore improves learning and retention.
Mueller and Oppenheimer also found that laptops encouraged multi-tasking during lectures and Wifi enabled laptops were the most distracting.
For comprehension and long-term memory recall, handwriting clearly comes out ahead compared to typing.
Of course there are pros to digital note-taking too. The digital age has made storage, retrieval, sharing and carrying your notes incredibly straightforward and it's much less likely the dog will eat your laptop!
Whether or not the evidence changes anyone's opinions or habits remains to be seen. I suspect it will simply come back to personal preference and that's OK too.
Jan Aitken is a Dunedin-based life coach.
For more go to www.fitforlifecoaches.co.nz.