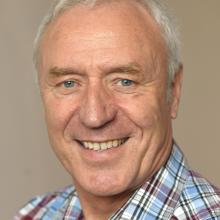 The northern giants of Aotearoa's green mantle, kauri can also be found in the South, writes Mark Clark.
How did it come to this? Our beloved kauri tree has just been listed by the Department of Conservation as a threatened species. The dreaded kauri dieback disease (Phytophthora agathidicida) is the main threat, but some of us humans have a lot to answer for too. Like many people, I've never seen Tane Mahuta, the famous giant kauri in Northland, with my own eyes, even though I love trees and I worked for Doc for more than 29 years.
Never mind, there are plenty of fine young kauri trees for us to admire here in Dunedin. Outside the Dunedin Botanic Garden, the best local place to get up close to Agathis australis is the Town Belt, in Belleknowes, where Preston Cres heads towards Queens Dr. How many southerners know that we have a grove of up to a dozen New Zealand kauri trees in a public reserve overlooking the city?
Then there's the slim, fast-growing kauri ricker we see fleetingly whenever we drive past the western wall of Otago Museum on Great King St. To the south of the city centre, Green Islanders can admire a row of young kauri trees growing in the Green Island Memorial Park beside the Fresh Choice supermarket car park.
The Agathis part of Agathis australis apparently comes from the ancient Greek for "ball of thread or twine", which is a pretty good description of the round seed cones. The australis part is Latin for "southern". DNA studies show that our own New Zealand kauri is the founding ancestor of the 15 or so different Agathis (kauri) species that grow between New Zealand and Southeast Asia, and as far north as Fiji.
Ancient kauri trees are the grand old patriarchs and matriarchs of the northern forest - wise, strong, stoic elders - warriors who've weathered many a storm. Even from photos, it's clear that massive old kauri have an unmatched gravitas. They're colossal grey columns in the Parthenon of the forest: giant pillars of wood in the temple of Tane. In fact, I was surprised to learn that kauri are ranked third in the world in terms of wood volume from a single tree (with the Californian big tree and coast redwood taking first and second places). That puts New Zealand firmly in the big league of world tree stats.
There's a reliable record of a huge kauri called "The Great Ghost" near Thames that was 8.54m in diameter (about the same as four very tall people lying head to toe!). By comparison, Tane Mahuta, currently the largest known living kauri, is 4.38m in diameter. So where is "The Great Ghost" today? Was it cut down and milled to give people heaps of useful timber? No, it was destroyed by fire about 1890! I wonder how many record-breaking trees around the world we have lost to such carelessness.
We southerners could truthfully say "Welcome home!" to our local kauri, because fossil evidence shows that they used to grow in southern New Zealand millions of years ago. They keep their tidy, thin conical shape for well over a century in Dunedin's climate, so they're fine as features in suburban gardens.
Some ecological purists frown upon growing native trees outside their natural range. For kauri, that's currently north of Hamilton and Tauranga. Unfortunately though, kauri dieback disease is a serious threat in those natural populations. I hope our local southern kauri are far enough away to dodge that nasty killer. If so, they could prove to be unexpectedly valuable in future kauri conservation efforts.
The leaves are my favourite bits of kauri. They're like rows of little wooden propeller blades poked into the slender young branches. Best of all, the leaves on young trees are coloured in all sorts of subtle shades of bronze, light brown and yellowish-green.
Shiploads of kauri timber and oodles of kauri gum have been used in New Zealand and overseas since 1830. As a result, only about 4% of the original kauri forest remains uncut. Even more tragically, about half of that original forest was wasted by being burned accidentally or deliberately. We can't protect native kauri forests here in the South, but we can show some serious respect to the few trees we have. I'd say that more respect is long overdue. Kauri trees truly are a national treasure worth protecting, admiring and nurturing.