Now that the school year is well under way, hands up those who know the Maori word for the colour yellow. Your hand should be up too, because you know it, even if you think you don't, writes Mark Clark.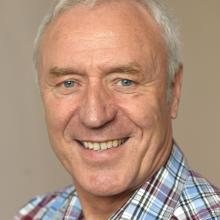 It's "kowhai", the same word we use for the popular native trees that ignite New Zealand gardens, streets and forests with their golden yellow flowers in spring.
Travels through New Zealand reveal a Kowhai street/road/avenue/lane or terrace in almost every town and city. It shows how much we all embraced the name before Te Reo Maori moved into the country's cultural mainstream.
In the South, we have "Kowhai" thoroughfares in Dunedin (Ravensbourne), Invercargill (Hargest), Wanaka, Cromwell, Kaka Point and Oban. (Kowhai Place in Gore is a business rather than a road.)
The Maori words for some other colours are much less familiar to most of us. They include whero (red), kikorangi (blue), mangu (black), ma (white) and kakariki (green) - though kakariki is becoming better known because it doubles as the name for native parakeets. The only other tree to share its name with a colour is karaka (orange).
As one of the takata pora (Kai Tahu name for "ship people") from Europe, I've wondered why this joyful explosion of yellow as winter ends is not more prominent in traditional Maori art, clothing and ornaments. Black, red and white - as seen on the national Maori flag and other patterned surfaces - seem to have much greater symbolic significance in Tikanga Maori. It's a reminder to me that different cultural backgrounds condition us to celebrate what we see around us in the natural world quite differently.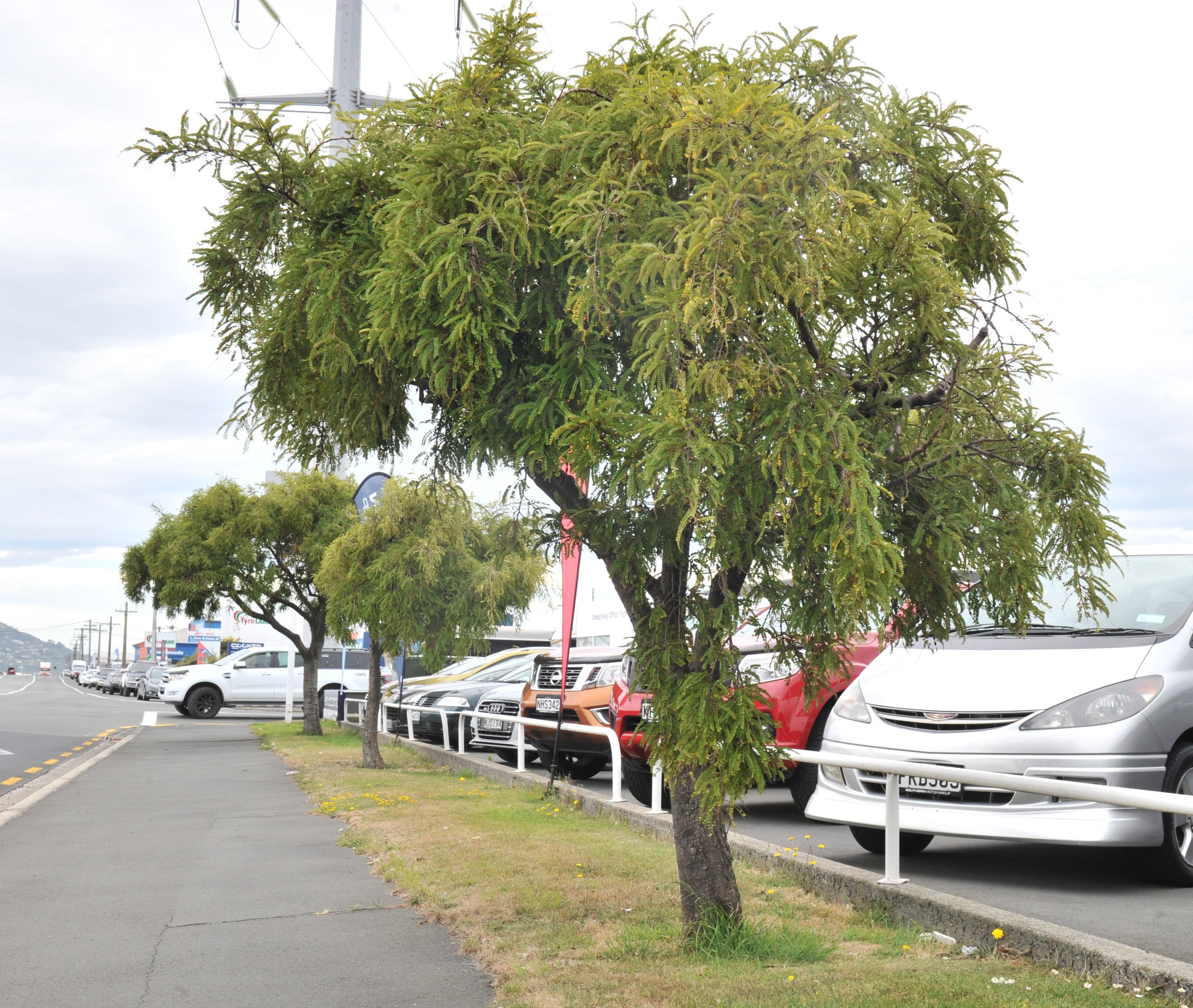 Botanists have decided that there are eight species of kowhai in New Zealand. Apart from some twiggy Sophora prostrata near Duntroon, only Sophora microphylla (small-leaved kowhai) grows naturally south of the Waitaki River. Surprisingly, even that species didn't make it to Rakiura/Stewart Island. It's surprising because the tough yellow seeds have often washed up on the island's shore.
In fact, they can stay afloat in the sea for up to 10 years and still germinate. That could explain why close relatives of the kowhai grow in Chile and some remote oceanic islands.
A plant that loses leaves in winter, with showy floral bonnets and long wizened pea pods, would have been comfortingly familiar to early British settlers. Even if they hadn't seen the European laburnum, they probably guessed that they were looking at a distant cousin of peas, beans, gorse and broom. There are about 19,000 species in the huge bean family Fabaceae, including wattle trees, tamarind, lupins, peanuts and liquorice.
Kate Caldwell and Anna Yeoman have recently written excellent articles about kowhai in the Dunedin Botanic Garden and Central Otago (ODT September 25 and December 21 respectively). But what do we see as we move through the streets of Dunedin?
One of the finest local mature kowhai near the city centre leans over the footpath outside the former King Edward Technical College building in Stuart St, uncomfortably close to where an out-of-control truck smashed through the garden wall a few years ago. The connection with King Edward doesn't end there.
Kudos to Dunedin City Council staff for planting several kowhai along South Dunedin's King Edward St.
They're not common as street trees elsewhere, though three little battlers by the busy intersection of Orari St with Andersons Bay Rd are hanging in there despite the exposed location.
Baby boomers like me can fondly recall the glory days of "kowhai currency", when the plant was depicted on the original 2¢ coin and $5 note. Now that cash is becoming as rare as some native plants, today's prize for being observant goes to anyone who can tell me which current coins or banknotes show New Zealand's beloved national flower?
The answer — none of them! The Reserve Bank must feel that it's time to raise the profile of other native plants.
As for pronunciation, I like the soft "hw" sound championed by Tariana Turia and Sir Tipene O'Regan for "wh" in kowhai. Early British missionaries must have agreed, or this article would have been about "kofai".