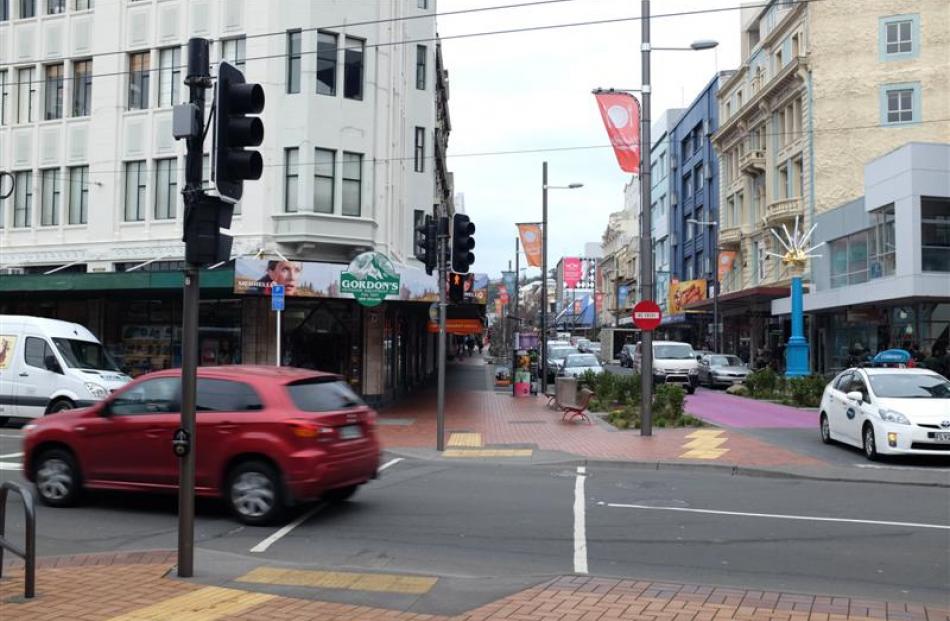 Artists, well known and otherwise, were quick to offer works for a charity exhibition held last weekend. Bruce Munro asks sculptor Scott Eady what is motivating the generosity. 
Art is a voice for political and humanitarian causes in a world often gagged, sculptor Scott Eady says.
The senior sculpture lecturer at Otago Polytechnic School of Art had three small colourful bronze works in the LOUDER charity art exhibition on Saturday.
He was among 20 Dunedin artists contributing works to raise awareness and funds for anti-human-trafficking organisation Hagar International.
Political and social issues motivate many artists, he says.
''These are things which a lot of people are interested in, and certainly most people involved in the arts.
"One of the reasons people make art is to deal with politics and human rights and humanitarian issues. It's a voice, and one of the few we have.''
It has always been part of his work. ''And more consciously in the past 10 years. As you get older, you become more aware of the effect.''
It is an approach which he and other art school staff encourage students to explore.
''We believe in that freedom of speech, and art being a voice for that. Where so many other things are shut down, we are able to encourage dialogue in many areas.''
Eady studied art at Auckland's Elam School of Fine Arts, worked in the construction industry to improve his skills, and then completed a master's degree at Elam in 1999.
He came to Dunedin in 2002, as the University of Otago Frances Hodgkins Fellow, and began lecturing at the School of Art a couple of years later.
He was invited to exhibit at the Gwangju Biennale, South Korea, in 2012, and then the Venice Biennale the next year.
This year, in August, a commissioned public sculpture by Eady was installed in Wellington's Cuba St. Titled The Philanthropist's Stone, it is a tall Corinthian column, a gold-plated bronze nugget and 10 candles with hand-blown glass flames.
The 4m-tall sculpture commemorates the centenary of the philanthropic trust established on the death of businessman Thomas George Macarthy, of Wellington.
Mr Macarthy began his fortune in the Otago goldfields and the T. G. Macarthy Trust has given $61.4 million to charities during the past 100 years.
''That was one of the reasons I chose to put forward a proposal for that work," Eady said.
''I've been approached in the past and didn't feel I had any great interest in putting work out there permanently in the public space. But then, when this came to me, that was one of the deciding factors. I liked that the trust had contributed so much. That was important to me.''
He is working on a proposal for another commissioned public artwork as well as preparing for a couple of solo exhibitions next year and a couple of group shows this and next year.
''I'm working a lot with found objects, largely out of necessity ... finding other ways to produce work ... reusing stuff. Even the bronzes I make myself are always made from recycled bronze.''
The artworks he exhibited on Saturday were from an earlier exhibition titled Stupid, stupid, stupid, stupid, stupid daddy.
The three colourful bronze pieces - scaled-up versions of polymer clay objects created by his three children about five years ago - were part of an exploration of issues related to juggling family and work life.
''I see it as an opportunity to put something in [the exhibition] which will generate some funds for the organisation,'' Eady said.
''It's an important humanitarian cause.''
Hagar is a faith-based organisation working with survivors of trafficking, domestic violence and exploitation in Cambodia, Vietnam and Afghanistan.
The International Labour Organisation estimates that worldwide 20.9 million people are in forced labour or sexual exploitation.
The Dunedin exhibition was one of a series of nationwide art events and workshops to raise awareness and funds.
Artists contributing to the Dunedin exhibition included Anita DeSoto, Maria Kemp, Manu Berry and Pauline Bellamy.
A percentage of sales proceeds would go to Hagar.
Planning is already under way for the second Dunedin LOUDER to be held next year in the School of Art gallery.